Stephen G. Kliegerman
President of Halstead Property Development Marketing
skliegerman@halstead.com
212-381-4203
Stephen G. Kliegerman's long standing career in real estate has earned him an esteemed reputation from his colleagues and clients alike. As Executive Director of Development Marketing for Halstead Property, LLC, Stephen is responsible for the operations, direction and management of new business, client relations, pre-development planning, marketing and sales. Along with his unmatched team of sales and marketing professionals, Stephen has built the Development Marketing Division into the market leader in the industry through unparalleled customer service, creative marketing and record setting sales teams. Often sought out by the city's top developers, Stephen played an instrumental role in securing Halstead Property as the exclusive sales and marketing agent for the Toll Brothers' four new developments in Manhattan, Brooklyn and Long Island City; this represents the first time Toll Brothers has ever used an outside firm. In addition, Stephen consults with some of the top developers in the country based on his knowledge and expertise in new developments. As a result of his experience, he is quoted frequently in the media.
A graduate of The George Washington University and a Licensed Real Estate Broker since 1989, Stephen previously owned and operated his own real estate brokerage, management and consulting firm, Herbert H. Kliegerman Associates, Inc. In 1998, the firm, which specialized in the management, sale and leasing of Coops, Condos, and Lofts in Downtown Manhattan, merged with Halstead Property and Stephen was appointed Executive Director of Downtown Sales.
Over the past 20 years, Stephen has established himself as a leader in the brokerage community through his efforts in the Downtown Brokers Association of which he served a five year term as its President. Stephen is also a highly active member and leader of The Real Estate Board of New York for which he currently serves as Co-Chair of the Interfirm Forum and has also served three terms on the Residential Ethics Committees (twice as Chairman) and four terms as Chairman of the Downtown Committee. Additionally, Stephen was among the catalysts for the renowned industry RLS and 72 hour co-broke rule which helped to revolutionize the way brokerage firms cooperate throughout the city.
Well versed in every aspect of the sales, management, development and motivation process, Stephen works side by side with his sales and marketing directors, project managers and marketing coordinators to ensure that every aspect of the development process is managed with precision, professionalism and the highest level of business ethics. It is these qualities that have enable Stephen to rise to the top of his field.
In addition to having an active and passionate professional life, Kliegerman has an equally active personal life where he enjoys skiing, fishing, baseball, the arts and spending quality time with his two children. Stephen consistently puts his all into everything he does and enjoys the results and satisfaction of knowing that his family and clients get his full attention, and ultimately a result equal to that effort.
Stephen's Recent Press Mentions
NYC S New Hybrid Wave
In the annals of New York City real estate, the residential development at 400 Park Avenue South is something of an anomaly. The 40-story building is part rental, part condo, with two developers sharing a general contractor and little else. At the base, Sam Zell's Equity Residential is installing...
The Real Deal - Wednesday, October 01, 2014
The Price Of Parking There S More Than One 1 Million Parking Space In Manhattan
Car-owing New Yorkers can probably recite year-round alternative-side parking laws on cue, but most will also tell you how they loathe circling their block for 20 minutes, tracking which days to stay put, the inconvenience of babysitting a spot before the switch, figuring out a cluster of parking signs or,...
6sqft - Tuesday, September 30, 2014
Condos Conversions Rentals Descend On The Upper West Side
This past Saturday, the West 75th Street Block Association threw their annual block party on the same stretch of West 75th Street and Broadway where they've done it for the past six years. Pasta was on hand from nearby restaurant Papparadella. Project FIND, a group for seniors, hosted the...
New York Post - Wednesday, September 24, 2014
With Condo Surge Few Developers See Value In Plan B
With the New York City luxury condominium market on a long hot streak — resales of condo units are now trading at an 19-year high — developers are rethinking traditional ways of doing business. One dramatic shift: Builders are increasingly plowing ahead with condo projects without putting together a fall-back...
The Real Deal - Thursday, August 28, 2014
New Development Halstead Prepares To Launch Sales At 498 West End Ave E Wburg Building Sets Record
Samson Management Sales set to launch at UWS conversion Samson Management and Halstead Property Development Marketing (HPDM) announced the pre-sales launch of 498 West End Avenue, a luxury condominium conversion. Continuing her long standing relationship with Samson Management, Louise Phillips Forbes will be the exclusive broker for the...
Real Estate Weekly - Friday, August 22, 2014
Stephen's Featured Videos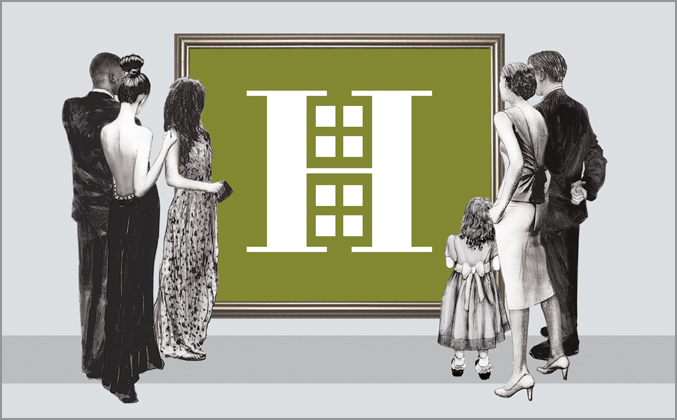 Why Halstead
Learn about some of the competitive advantages of working with the largest privately owned real estate firm in the New York Metropolitan area, Halstead Property.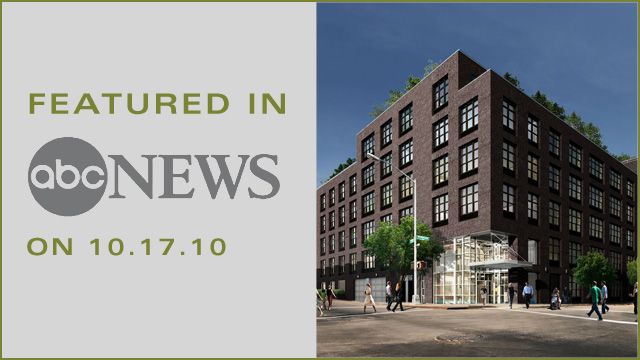 80 Metropolitan Featured On Abc News
The wonderful 80 Metropolitan building in Williamsburg, Brooklyn is featured on ABC News for adhering to a new city law that requires all new construction to provide bicycle storage for residents.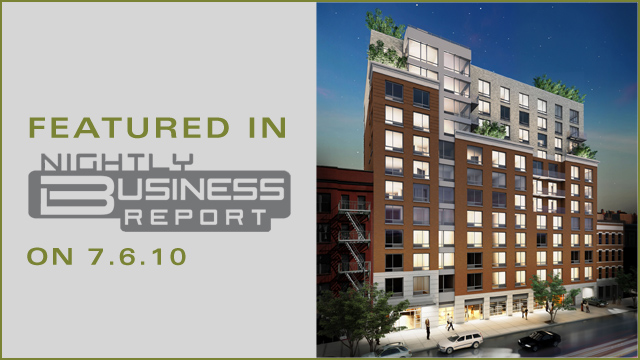 2280 FDB Featured On Nightly Business Report 07-06-10
Harlem condominium development, 2280 FDB, is featured on a July 6th Nightly Business Report. 2280 FDB has reported steady sales and is shown as an example that the city&'s residential market is healthier than much of the nation.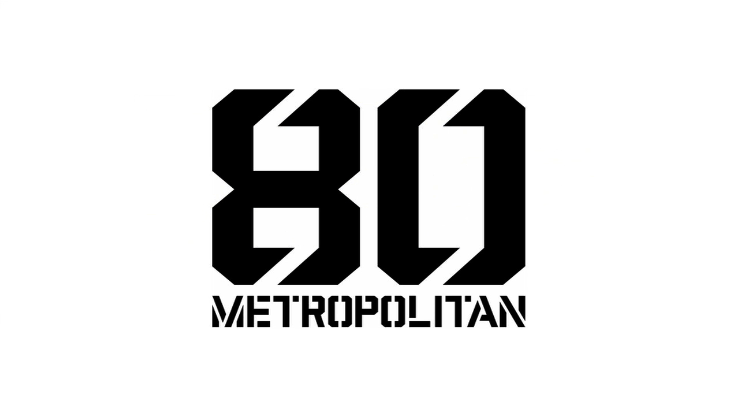 Why Live At 80 Metropolitan
We're letting the current residents explain it for themselves. Hear what these residents have to say about living at 80 Metropolitan in Williamsburg, Brooklyn.