Joanna Benigno
Licensed Real Estate Salesperson
Westside Office
jbenigno@halstead.com
Download vCard
Tel: (212) 381-2380

Producer's Council (Top 5% of Company)
Sapphire Club Member
Gold Circle Member
Silver Circle Member
2011 Strategic Star Award Winner
2013 Top 3 Producing Brokers - Westside Office
As a member of the Halstead Property team, Joanna's focus is on achieving her client's objectives. Having left a career on Wall Street as one of the few women to have been a member of the New York Stock Exchange, she excels in and is accustomed to working in a fast paced environment. Her handling of multi-million dollar orders was always directly related to her expertise in negotiating the best prices for her customers. Whether in a buy or sell situation, Joanna's level of professionalism, organizational skills, and detail-oriented nature are the tools that set her apart and help her provide a positive client experience, every time. She is consistently named as a member of Halstead's prestigious Producer's Council making her one of its top 5% producer's company wide.
Joanna's passion for real estate began with the purchase of her first home. Being a native New Yorker, an early aspiration was to own a home in Manhattan. That dream has become a reality and also her mission for her clients. Fast forward to the present, she has bought, renovated, combined and sold numerous properties working very closely with architects, contractors and building managers. She knows and understands the process well and will enthusiastically assist you and share her experiences with you. Joanna has been a resident of the Upper West Side for many years and particularly loves Central Park, the Metropolitan Museum of Art and the unexpected surprises you encounter daily just walking down the streets -- whether it be a street fair, new restaurant or old friend. She currently serves as Vice President on the board and is the Resident Building Specialist for The Boulevard which is where she calls home and paradise. Joanna is also the Building Specialist for two of Halstead's Managed Properties – the Ariel East and the Ariel West Condominiums located on the Upper West Side. She continues to study and be fascinated by the evolving market, making her the ultimate source of knowledge and guidance for her buyers and sellers.
Halstead Property, LLC
Joanna Benigno's Past Closings
The following are selected closed transactions in which Joanna Benigno represented the buyer, the seller, or both:
201 West 70th Street
116 Central Park South
243 West End Avenue
214 Riverside Drive
180 West End Avenue
225 Rector Place
311 West 83rd Street
303 West 66th Street
186 West 80th Street
150 West End Avenue
70 Little West Street
2373 Broadway 332
2628 Broadway
255 West 108th Street
2373 Broadway 1408
505 East 79th Street
2373 Broadway 1503
2373 Broadway 721/701
2373 Broadway 807
2373 Broadway 302
2373 Broadway 321
2373 Broadway 1506
2373 Broadway 911
2373 Broadway 307
2373 Broadway 1728
2025 Broadway
2373 Broadway 1103
200 East End Avenue
2373 Broadway 904
2373 Broadway 706
2373 Broadway 1708
209 East 56th Street
2373 Broadway 1211
2373 Broadway 804
220 West 93rd Street
2373 Broadway 610
180 West End Avenue
210 West 21st Street
2373 Broadway 1011
311 West 83rd Street
540 West 28th Street
2373 Broadway 1907
212 East 47th Street
2373 Broadway 703
2373 Broadway 1508
2373 Broadway 910
2373 Broadway 2006
2373 Broadway 821/801
2373 Broadway 621
2373 Broadway 1521/1501
2373 Broadway 1901
67 Morton Street
2373 Broadway Penthouse Six
2373 Broadway 810
2373 Broadway 804
255 West 108th Street
2373 Broadway 611
2373 Broadway 1925
2373 Broadway 729
311 East 71st Street
2628 Broadway 30A
2373 Broadway 1423
2373 Broadway 1221
2373 Broadway 1209
2373 Broadway 831
2373 Broadway 1110
2373 Broadway 830
2373 Broadway 302
2373 Broadway 1204
2373 Broadway 303
2373 Broadway 933
2373 Broadway 1431
2373 Broadway 1904
2373 Broadway 502
2373 Broadway 904
214 Riverside Drive 213
2373 Broadway 728
2373 Broadway 1708
65 West 55 Street
10 Downing Street
2373 Broadway- Multiple
2628 Broadway Multiple
All Recent Press
Top Residential Agents Of The Week
Footnotes: Data is for closed deals filed with the city last week through Friday. The chart only includes sellers' brokers, because buyers' brokers'...
The Real Deal - Monday, November 15, 2010
Dream Homes
Upper West Side $4.995 million -- This five-story Queen Anne townhosue with five woodburning fireplaces (and two additional decorative fireplaces) is set in the "West End-Collegiate Historic District" on 78th Street. But there's also a lot that's new here....
New York Post - Friday, September 25, 2009
Residential Sales
Chelsea $965,000 133 West 22nd Street 1-bedroom, 1-bath, 760 sf condo in a new elevator building; unit has floor-to-ceiling windows, washer and dryer; building has outdoor pool, roof deck, fitness center;...
The Real Deal - Monday, February 02, 2009
The Visionaire Celebrates Opening With Brokers
More than 250 of the City's top brokers attended an opening event at The Visionaire, the latest Battery Park City development from The Albanese Organization. Designed to achieve Platinum LEED certification, the striking 35-story luxury condominium is set to become...
Mann Report - Thursday, January 15, 2009
Just Sold
UPPER WEST SIDE $2,500,000 2628 Broadway Three-bedroom, three-bath condo, 2,243 square feet, with library and washer/dryer; Ariel East building features, doorman, pool and gym. Common charges $2,257, taxes $8. Asking price $2,675,000, on market one day. ...
New York Post - Thursday, January 01, 2009
All Featured Videos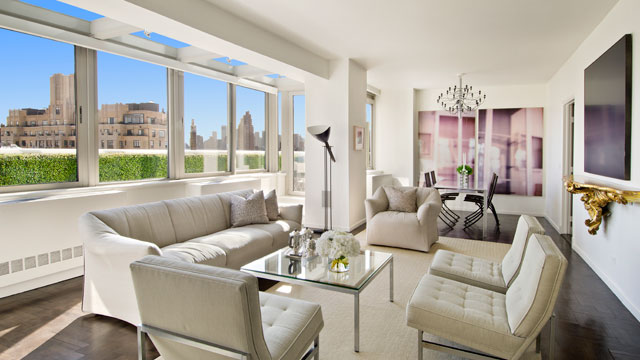 Sneak Peek Inside 2373 Broadway
Joanna Benigno represented this exclusive property on 2373 Broadway and it is now closed or no longer available. Take a sneak peek at this property and if you are interested in something comparable please reach out to Joanna at jbenigno@halstead.com or (212) 381-2380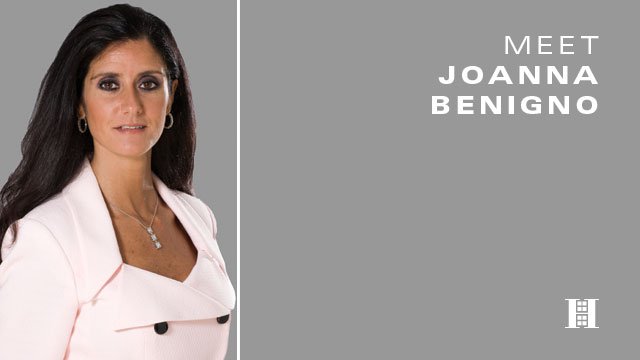 Joanna Benigno- Negotiating Your Dreams
Joanna Benigno focuses on achieving her client&'s objectives through collaboration, guidance and expertise. Her philosophy is to get the best possible price for the customer and she has the negotiating skills to achieve that goal.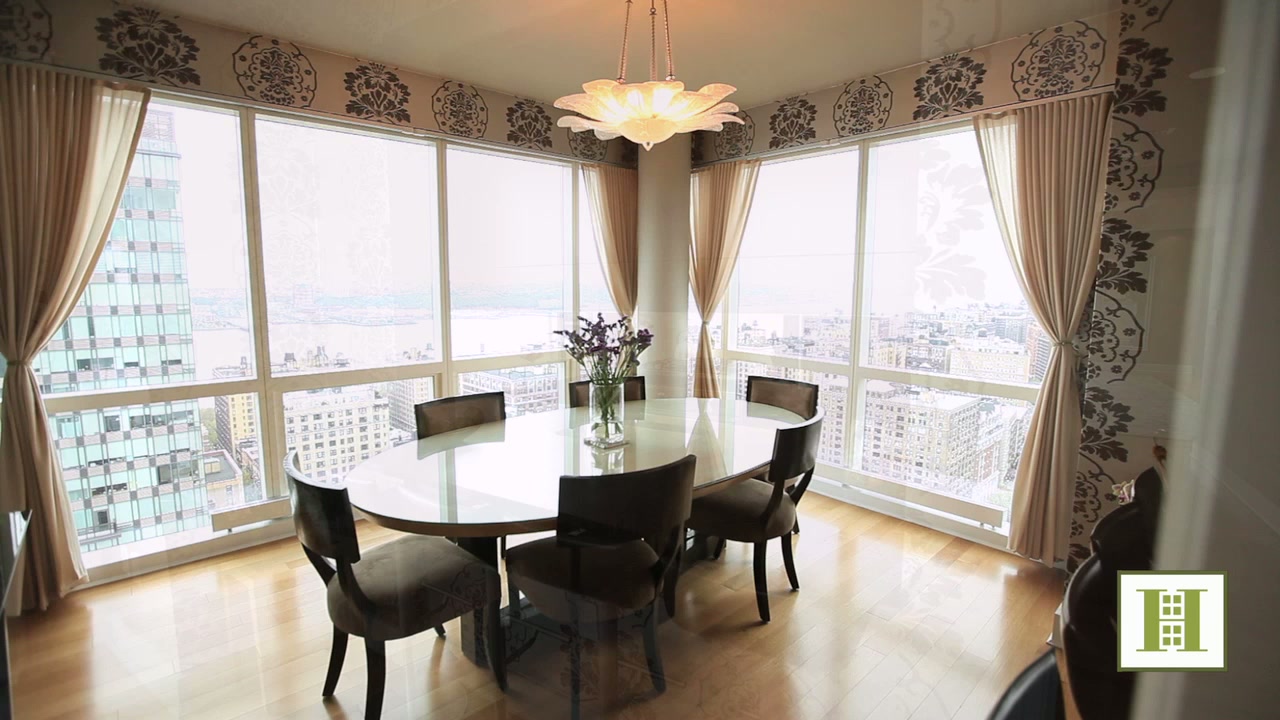 Sneak Peek Inside 2628 Broadway
Joanna Benigno represented this exclusive property and it is now closed or no longer available. Take a sneak peek at this property and if you are interested in something comparable please reach out to Joanna Benigno (212) 381-2380 jbenigno@halstead.com
Sneak Peek Inside 2373 Broadway
Joanna Benigno represented this exclusive property on 2373 Broadway and it is now closed or no longer available. Take a sneak peek at this property and if you are interested in something comparable please reach out to Joanna at (212) 381-2380 or jbenigno@halstead.com