S. Christopher Halstead
Licensed Real Estate Salesperson
Park Avenue Office
chalstead@halstead.com
Download vCard
Tel: (212) 381-3220
Cell: (917) 284-0849

Chris Halstead is the consummate professional, always going above and beyond the call of duty for his clients. He is thoughtful, attentive, diligent and tenacious when working towards his clients goals, making the entire transaction process both seamless and rewarding. He has earned the respect and admiration of his peers for his quick rise in the industry and his ability to adapt to any market and cater to any client. This is evident in the accolades he's been awarded from Halstead as well, which include winning the Highest Rental of the Year award and becoming a member of the Platinum Circle.
Chris has an innate understanding of the real estate industry, it is in his blood, as he is the nephew of Halstead Property founder, Clark Halstead. Since joining the company, he has carried on his family's legacy in the New York City market. He carries himself with integrity and strives to provide the world-class service that is synonymous with the Halstead Property brand. Chris has an impressive knowledge of New York City and its many neighborhoods, he has completed deals from Greenwich Village to Harlem. He is thorough and well-read, always keeping up with the latest market trends and economic news. His sharp business acumen, keen eye for value, exceptional negotiation skills, and uncanny intuition are tremendous resources for his clients.
Prior to working in real estate, Chris earned a BA from Emory University in Atlanta and pursued a career in broadcast production with a prominent world-wide advertising agency. During that time he effectively oversaw the creation and distribution of internationally-praised PSAs, environmentally-focused public awareness events, and innovative television spots for Toyota. During that time, he honed an ability to develop creative marketing initiatives, developed excellent interpersonal skills, and excelled when working under pressure. He knows what it means to truly dedicate oneself to a client's needs and expectations.
Chris enjoys developing relationships with his clients that last longer than the terms of a transaction, his loyalty and personable attitude have led to a network of repeat and referral business of which he is very proud. With an unparalleled support team, youthful energy and enthusiasm, and the competitive fire of a record-setting NCAA All-American swimmer, Chris will devote himself entirely to making sure his clients get both what they want and need.
Halstead Property, LLC
S. Christopher Halstead's Past Closings
The following are selected closed transactions in which S. Christopher Halstead represented the buyer, the seller, or both:
105 West 120th Street
178 East 64th Street
2 Jane Street
60 Pine Street
60 Sutton Place South
130 Greene Street
105 West 13th Street
1485 Fifth Avenue
200 East 69th Street
50 East 79th Street
All Recent Press
Arms And The Plan Why We Got An Adjustable-Rate Mortgage
I've been obsessing over whether to buy or rent an apartment over the last several months. But after renting for eight years, my wife and I finally decided that buying an apartment in New York City made sense for us....
Daily Finance - Tuesday, April 01, 2014
Full-Floor Co-Op Unit At 993 Fifth Asks 20M
A unit at tony co-op 993 Fifth Avenue, on the Upper East Side, hit the market for $20 million late last week, according to StreetEasy. The full-floor unit on the 16th floor features four bedrooms and four bathrooms. The...
The Real Deal - Monday, February 03, 2014
Clark Halstead Sells His Own Ues Townhouse
Clark Halstead, the co-founder of residential brokerage Halstead Property, has sold his own Upper East Side pad at 329 East 82nd Street for $5 million, city records filed late Tuesday show. His nephew, Halstead broker Christopher Halstead, handed...
The Real Deal - Thursday, July 18, 2013
Castles In The City Want A Townhouse You'll Need At Least 10 Million Probably More
It takes a special breed of New Yorker to truly appreciate—and afford—a luxury townhouse. Favored by celebrities for their privacy, and by families for the extra space, bedrooms, outdoor space and multiple levels, not to mention their architectural pedigrees,...
New York Observer - Tuesday, June 04, 2013
New York Classics
No one knows New York City's history better than those at the top of the real estate game. The movers and shakers here are the guardians to the city's most coveted addresses. Where better to showcase...
Avenue - Wednesday, May 01, 2013
All Featured Videos
Sneak Peek Inside 4 Pan Handle Lane
This property is now closed or no longer available. Take a sneak peek at this property and if you are interested in something comparable, please reach out to: Mark Gilrain (203) 221-0666 Cell: (917) 287-2451 mgilrain@halstead.com S. Christopher Halstead (212) 381-3220 Cell: (917) 284-0849 chalstead@halstead.com
S Christopher Halstead Blood Sweat Passion
With an unparalleled support team, youthful energy and enthusiasm, and the competitive fire of a record-setting NCAA All-American swimmer, Chris will devote himself entirely to making sure his clients get both what they want and need.
Behind The Numbers- 4th Quarter 2009
Halstead Property is proud to present the Behind The Numbers with host, Greg Heym, discussing the State of the NYC Market for 4th Qtr 2009. Filmed in HD at Eloise Johnson&'s 6 West 77th Street Exclusive - Web# 1760300.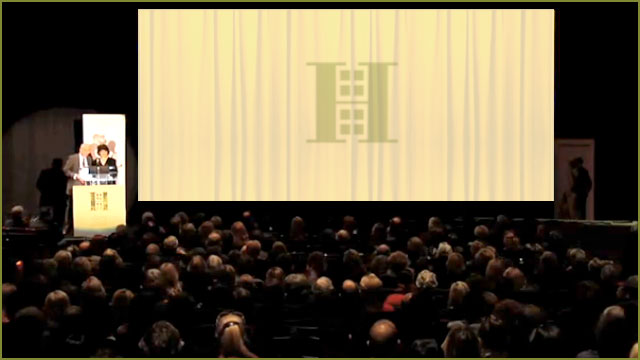 Halstead Property Annual Meeting 2010 Recap
On January 26, 2010, 900+ Agents from 19 Offices & 3 States gathered at the historic Ziegfeld Theater for the 25 Years of Halstead Property Annual Meeting. New initiatives are announced, icons are honored, & top awards are given out.
Sneak Peek Inside 178 East 64th Street
This property is now closed or no longer available. Take a sneak peek at this property and if you are interested in something comparable, please reach out to: S Christopher Halstead (212) 381-3220 cshalstead@halstead.com