Executive Team
As Executive Vice President of Marketing for Terra Holdings, Gerald Makowski is responsible for the marketing initiatives for Halstead Property as well as other Terra Holdings, LLC affiliate firms. A member of the Terra Executive Team since 1992, Gerry has been responsible for the growth and development of the division - which started out as a 1-person department working with outside vendors, and has since grown to accommodate 26 talented and experienced team members who specialize in all aspects of marketing including graphic design, classified and display advertising, direct mail, website design and imaging and marketing collateral pieces.
In the last two years alone, Gerry and his team have received some of the industry's highest accolades. For two consecutive years, the Terra Marketing team won first place for General Marketing Materials for the Halstead Property magazine, The Portfolio, from the Leading Real Estate Companies of the World. This year, the team also won first place for General Luxury/Presentation Materials from the Luxury Portfolio Fine Properties Collection.
With over 27 years of creative advertising and marketing experience, Gerry is well respected in the real estate industry as a marketing expert. For the last six years, he has donated his time and services to REBNY to produce the presentation for their annual Deal of the Year awards gala. Prior to joining Terra, he worked in account management at a boutique New York City advertising agency specializing in cultural accounts, where he developed innovative media schedules and creative direction on marketing materials for fine art galleries, museums and schools in Manhattan.
He graduated from New York Institute of Technology in Old Westbury with a Bachelor of Fine Arts degree in Communication Arts, specializing in Film Production. After graduation, Gerry worked as production manager for feature films, and did casting for commercials and films.
Gerry owns a cooperative apartment on Manhattan's Upper East Side and a weekend home in Hudson, New York.
Halstead Property Annual Meeting 2012
Highlights from the Halstead Property Annual Meeting held at Ciprianis 42nd Street to celebrate in style our top grossing year to date for the company.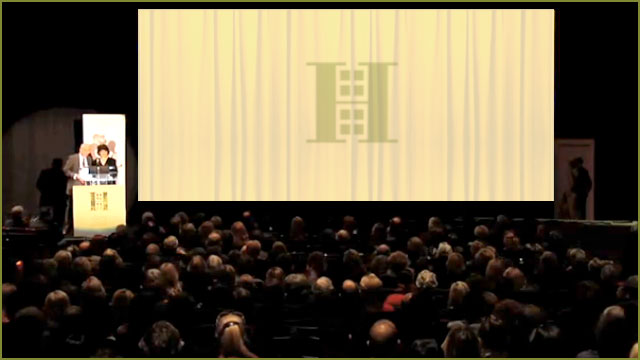 Halstead Property Annual Meeting 2010 Recap
On January 26, 2010, 900+ Agents from 19 Offices & 3 States gathered at the historic Ziegfeld Theater for the 25 Years of Halstead Property Annual Meeting. New initiatives are announced, icons are honored, & top awards are given out.
Gerald Makowski