James G. Cahill
Executive Vice President Chief Information
and Technology Officer
jcahill@halstead.com
James Cahill is Executive Vice President/Chief Information & Technology Officer at Terra Holdings, LLC, a holding company that owns and operates several real estate services firms, including Halstead Property, LLC. As Executive Vice President of Halstead Property, James Cahill directs all information technology planning and on-line marketing for the firm. He is also responsible for all Halstead's proprietary information systems and web site development.
Previously, Jim Cahill worked as a manager at the accounting/consulting firm BDO Seidman, where he developed technology plans for large New York City real estate firms. Additionally, he worked for Merrill Lynch as a project manager, directing systems development for its multi billion dollar real estate portfolio.
Jim Cahill served as the technology co-chairman for the Manhattan Joint Industry Task Force. As co-chairman, he was responsible for developing and launching New York City's first cooperative residential listings website. The site included listings from almost every Real Estate Board of New York residential real estate firm. He also serves on the Board of Advisors for Gabriel's.Net, Trulia's Regional Board of Advisors and Zillow's Broker Advisory Board.
James Cahill earned a Bachelor of Arts degree and a Diploma in Information Technology from New York University. He also earned a Masters degree in Business Administration from the New York Institute of Technology.
Jim Cahill is a licensed real estate agent in the state of New York.
James's Recent Press Mentions
Realtor Com Bites Into The Big Apple
Realtor.com recently announced agreements with prominent New York brokerages – Bond New York, Brown Harris Stevens, Compass, Halstead Property, and NestSeekers – as well as leading brokerage listing syndicator RealPlus for the display of New York City real estate listings on the realtor.com web and mobile platform. These...
RIS Media - Friday, March 06, 2015
Halstead.com Wins Best Overall Website Prestigious Award Presented At Leading Real Estate Companies Of The World Conference In Las Vegas
Las Vegas, NV Beating out 560 real estate member firms, Halstead Property was presented with the coveted award of Best Overall Website at the Leading Real Estate Companies of the World conference. Halstead.com qualified for this award based on six key areas of evaluation including Usability, Design & Website...
New York Real Estate Journal - Tuesday, March 26, 2013
Have You Heard
Halstead Property just beat out competition from 560 real estate member firms to win the Best Overall Website at the Leading Real Estate Companies of the World conference in Las Vega, Nevada. Halstead President Diane M. Ramirez accepted the award together with James Cahill, chief information and...
Brokers Weekly - Wednesday, March 13, 2013
Halsteads Website A Case Study
Dissecting one firm's website to analyze how residential brokerages think about their Internet personas By Leigh Kamping-Carder Now that the vast majority of homeseekers start their hunt on the Internet, a real estate brokerage's website and its online...
The Real Deal - Wednesday, August 01, 2012
Caught In The Net
NYC firms pour time and capital into revamping websites, but must grapple with how to quantify results By Leigh Kamping-Carder This month, the Manhattan-based franchise of Keller Williams is set to launch a beta version of a new website that, for the first...
The Real Deal - Wednesday, August 01, 2012
James's Featured Videos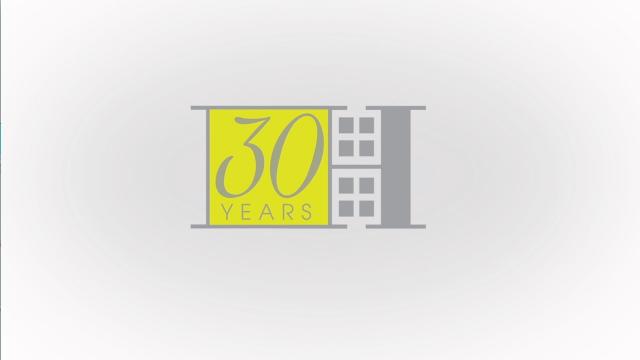 2014 Halstead Annual Meeting Highlight Reel
2000 Agents and Executives joined our CEO Diane Ramirez at the 2014 Annual Meeting where the road map for the next year was highlighted as well as the winners of the top production awards!
Halstead Property Annual Meeting 2012
Highlights from the Halstead Property Annual Meeting held at Ciprianis 42nd Street to celebrate in style our top grossing year to date for the company.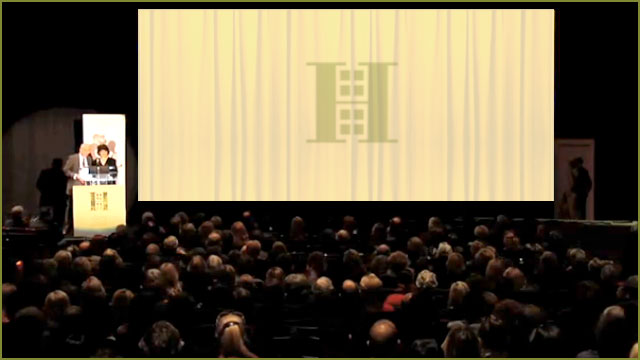 Halstead Property Annual Meeting 2010 Recap
On January 26, 2010, 900+ Agents from 19 Offices & 3 States gathered at the historic Ziegfeld Theater for the 25 Years of Halstead Property Annual Meeting. New initiatives are announced, icons are honored, & top awards are given out.
James's Featured Blog Posts
Halstead Listed As A Top Innovative Firm
Halstead Property was recently named one of New York City's Top 5 most innovative Real Estate Firms by The Veed.me, an online video production platform whose goal is to connect NYC businesses and brands with the latest trends in the world of Technology. The article focused on "New York's cutthroat,...
Saturday, August 22, 2015
10 Takeaways From The Halstead Annual Meeting
TEN TAKEAWAYS FROM THE HALSTEAD PROPERTY ANNUAL MEETING There were so many highlights to this year's Annual Meeting that was held this past Thursday at Cipriani's 42 nd Street but we thought you would enjoy the 10 Biggest Takeaways from the corporate gathering. Enjoy!  1....
Thursday, March 06, 2014
All New York Yankees trademarks and copyrights are owned by the New York Yankees and used with the permission of the New York Yankees. If you are using a screen reader and are having problems using this website, please call 1-833-312-0655 for assistance.