Executive Team
Recipient of the prestigious lifetime achievement award, Henry Forster Award given by REBNY.
John Wollberg is known as one of the consummate residential real estate professionals in Manhattan. Since 1985, he has managed and/or brokered the sales and rental of over 5,500 apartments and today is the Executive Director of Sales, Park Avenue for Halstead Property.
John has represented buyers, sellers, tenants and landlords as well as banks and developers. Having worked "every side of the table", his clients always feel at ease knowing he can best represent their interests. John has represented everyone from brokers, developers and attorneys to celebrities in sports, network & news broadcasting to opera and disco divas, authors, composers, directors as well as Broadway and other performing artists. He has a truly encyclopedic knowledge of Manhattan's residential buildings and thanks to a photographic memory, can draw the floor plan of any apartment he has ever seen.
John was most recently Executive Vice President, Managing Director of ATCO Residential, a firm he founded in 1997. An active member of the Real Estate Board of New York (REBNY), he chaired the REBNY Listing System (RLS) and Technology Committees, served as the elected co-Chair of the Residential Board of Directors and was a driving force behind the development and launch of REBNY's public web portal. The site allows visitors to search member listings and obtain valuable New York City real estate information. In addition, he is a current member of the REBNY Admissions Committee as well as a judge for the Residential Deal of the Year. John is a state-accredited teacher for the Real Estate Board of New York and is often a guest speaker at seminars and on panels.
John became involved in residential real estate after receiving formal training in architecture at Tulane University, marketing at the University of Maryland and Business Administration at George Washington University. After several years in the automotive testing and business information fields, he entered real estate and directed residential conversions and real estate brokerage for three of New York's premier firms before founding Atco Residential Group in 1997. Today, John is a Board member of the George London Foundation for Singers and maintains homes in both Manhattan and Scarsdale, New York with his wife and three children.
Carnegie Hill
Halstead Director of Sales Eastside, John Wollberg, and a group of his talented agents take us through one of Manhattan's most prestigious and culturally diverse neighborhoods located on the luxurious Upper East Side.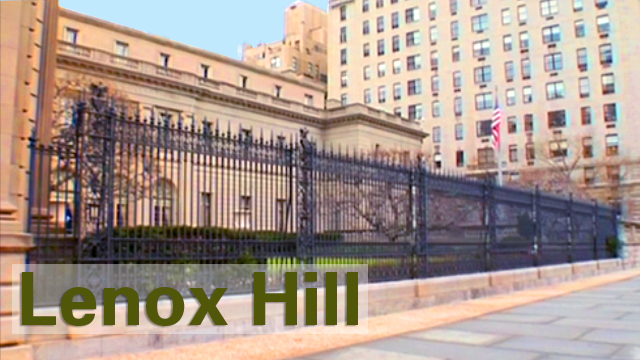 Lenox Hill
John Wollberg, Halstead Director of Sales Eastside, joins some of his agents in touring this Upper Eastside neighborhood that presents some of the best opportunities for world class shopping, dining, and living, Lenox Hill.
Upper East Side
John Wollberg, Halstead Director of Sales Upper Eastside, joins some of his agents to tell you of the tree-lined streets awash in elegance and culture located in the Upper Eastside Section of Manhattan.
Executive Team