Executive Team
With more than three decades of real estate experience in New York City, Richard Grossman is well-known as an innovative, effective and strategic leader in both the residential and commercial fields. As President of Halstead Real Estate, Richard works closely together with the Chief Executive Officer Diane M. Ramirez to form the Executive Committee of Halstead. In addition, he also handles the day to day operations of running Halstead's Village and Soho offices.
Under his careful and thoughtful direction, a solid network of loyal and top producing agents has been created in the Downtown Offices of Halstead. Combined with his strong leadership skills, Richard is able to provide his agents and their clients with an invaluable knowledge of the ins and outs of the real estate industry. His familiarity with the inner workings and requirements of cooperatives and condominiums provides agents and clients with valuable insight in successfully dealing with complex transactions. In addition, Richard is known for his calm and patient demeanor and is always able to address concerns and solve problems in a composed and logical manner.
Agents under his leadership have won numerous first, second and third place awards in the prestigious Real Estate Board of New York Deal of the Year awards ceremony. Richard is most proud to have mentored the Real Estate Board of New York's designation of the 2008, 2011, 2012, 2013, and 2017 Rookies of The Year. During the course of his career, Richard has been involved with the conversion of more than 30 rental buildings to cooperative or condominium ownership. He has been directly involved in each step of the process including initial analysis of the viability of conversion, preparation and certification of schedules A & B for the offering plan, handling the sales and marketing of vacant units as well as the negotiations with existing tenants.
Prior to joining Halstead, Richard was the Senior Vice President and Director of Sales for Heron Properties, where he was responsible for the creation of the sales division of one of New York's most prestigious management firms and which quickly grew to 25 sales agents under his direction. While at Heron, he also served as a commercial mortgage broker, specializing in underlying mortgages for cooperative buildings. In addition, Richard brokered numerous retail and commercial transactions including the leasing of a midtown office building, several garage leases, the sale of income producing properties, as well as art galleries on 57th Street and the Chelsea art districts. Before Heron, Richard was the Director of Sales for Hahn & Mann Realty, Inc. and started his career at J.H. Taylor Real Estate, two venerable firms.
In his personal time, Richard is an avid traveler, fitness enthusiast and collector of contemporary and modern art. Richard is the past President of the Brevoort East, a luxury 330-unit cooperative building in Greenwich Village. As a committee member, he and another shareholder were responsible for a $3,600,000 tax refund to the building. In addition, Richard was the driving force behind a lawsuit that lead to the curtailment of the building's master lease that will result in over $88,000,000 dollars of additional income to the building. Richard is also a Board Member and was involved in fundraising for the NYC AIDS Memorial located in the West Village. He is a graduate of Syracuse University and he received a Diploma in Real Estate Analysis from New York University.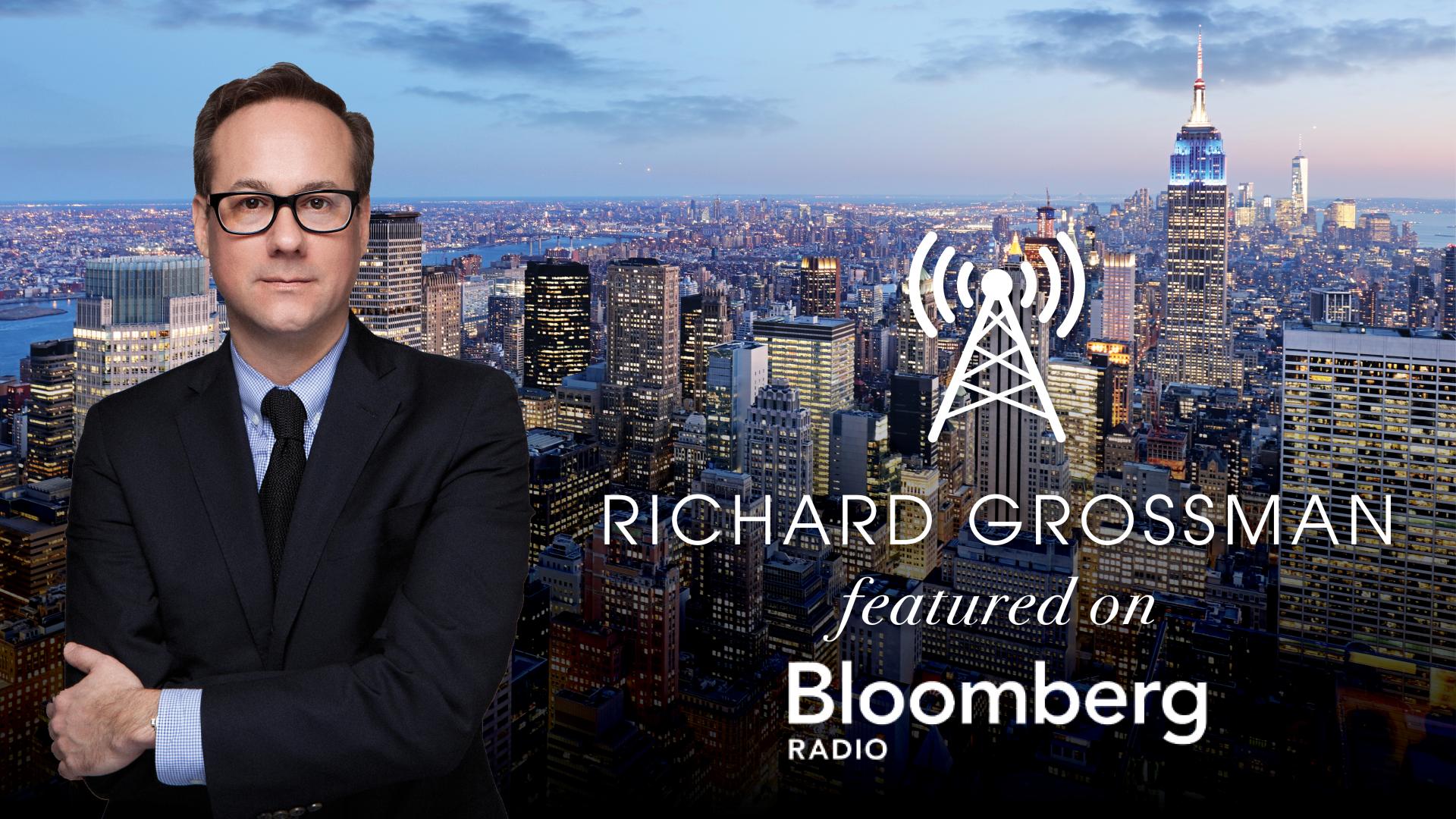 Richard Grossman Featured On Bloomberg Radio 10.5.16
Opportunities in NY Real Estate: Richard Grossman, President of Halstead Property, on the impact to NY residential real estate as the Fed gears up for an interest rate increase, and opportunities for investment.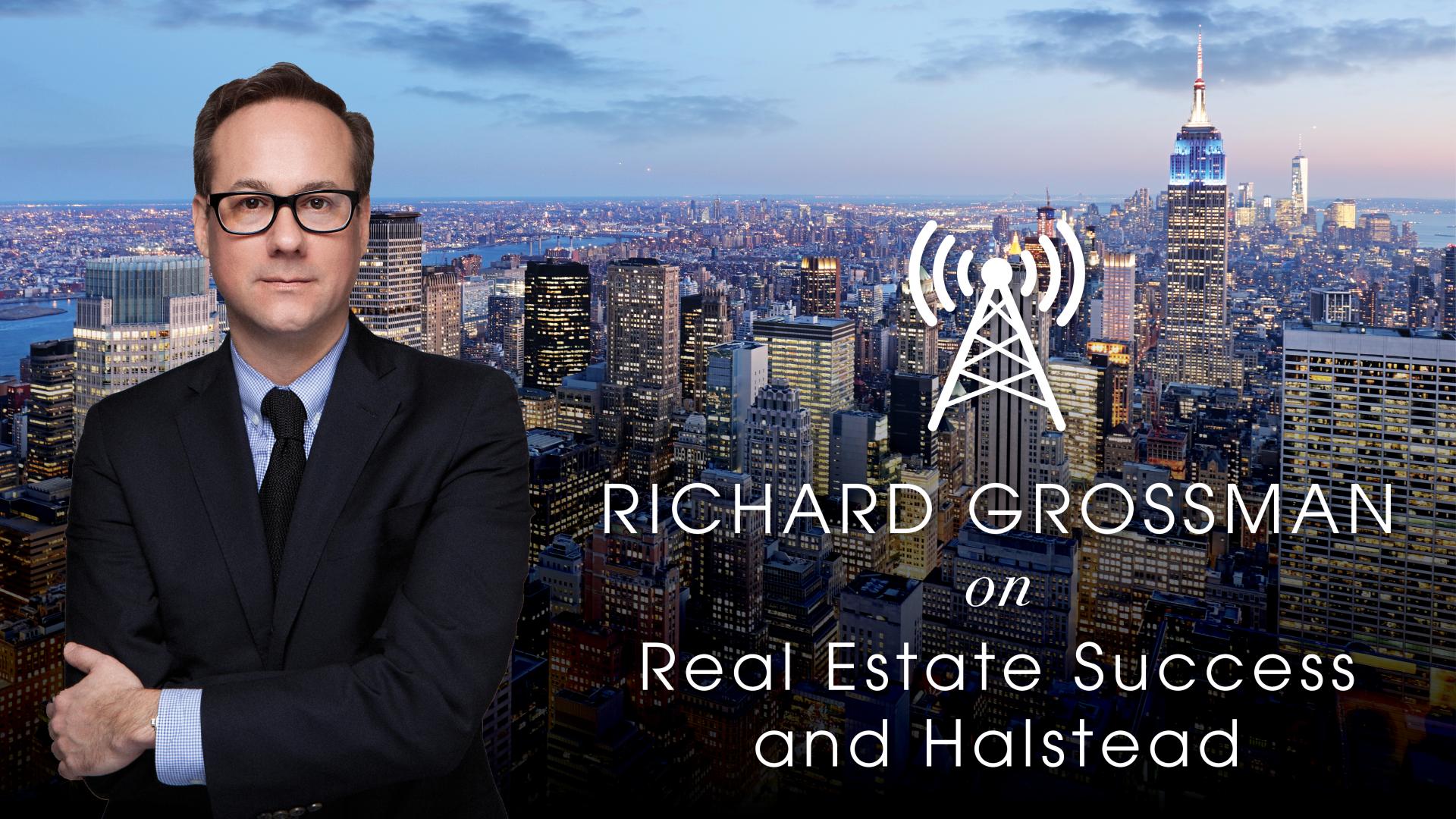 Interview With Industry Leader
We had the pleasure to sit down with one of the top leaders in Residential Real Estate in New York City, Richard Grossman. He acts as Halstead's President and heads up the sales operations of their downtown offices. Here is what he had to say on a wide variety of...
Wednesday, July 24, 2019
Halstead Named Crowned Heads Of Real Estate
Halstead Real Estate was one of the only brokerage firms in NYC featured in a two-page spread in Avenue Magazine's April 2017 Real Estate issue, "The Crowned Heads of Real Estate." The magazine's editorial staff handpicked top agents and executives that "hold the keys to the kingdom" in New York...
Friday, April 7, 2017
Wine In The City With Richard Grossman
Swirling a New York wine then dipping your nose in the glass to inhale the aroma of grapes pressed is a profound and delightful experience. A Pinot Noir grown in the Finger Lakes region will have hints of strawberries, plums, and delicate violets. As this wine ages, the sweet flavor...
Tuesday, February 14, 2017
Executive Team