Executive Team
As Chief Engineering and Technology Officer for Halstead Real Estate, Vincent D'Agostino is responsible for web infrastructure and the supporting technologies therein. He also contributes and maintains the UX / UI aspects of the site, ensuring that Halstead.com adheres to the strong web standards set by executives and stakeholders.
Vincent has been instrumental in establishing Halstead.com as the leading real estate website in New York City. As a result, the website has won several prestigious awards including the Web Marketing Association's "Real Estate Standard of Excellence" numerous times as well as official honoree title from The Webby Awards. Vincent was recently awarded the prestigious Halstead Distinction Award for 2016 given to a select top executive each year.
Devoted to computers from a young age, Vincent graduated from the University of Massachusetts Amherst with a bachelor's degree in graphic design and e-commerce. During his tenure at UMASS, Vincent learned a great deal of web structure and semantic coding while working on their Office of Information Technologies division.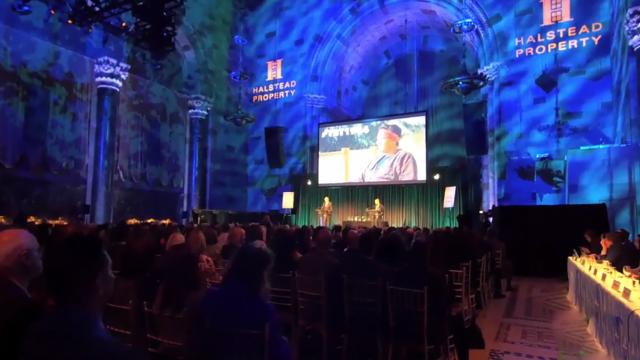 2016 Halstead Property Annual Meeting Highlights
Take in the Sights and Sounds from the 2016 Halstead Property Annual Meeting that took place on March 3, 2016 at Cipriani's 42nd Street. It was a celebration of our "Best Year Ever" intertwined with a reminder of just how far we have come!
Halstead Listed As A Top Innovative Firm
Halstead Property was recently named one of New York City's Top 5 most innovative Real Estate Firms by The Veed.me, an online video production platform whose goal is to connect NYC businesses and brands with the latest trends in the world of Technology. The article focused on "New York's cutthroat,...
Saturday, August 22, 2015
10 Takeaways From The Halstead Annual Meeting
TEN TAKEAWAYS FROM THE HALSTEAD PROPERTY ANNUAL MEETING There were so many highlights to this year's Annual Meeting that was held this past Thursday at Cipriani's 42 nd Street but we thought you would enjoy the 10 Biggest Takeaways from the corporate gathering. Enjoy!  1....
Thursday, March 6, 2014
Vincent D'Agostino