Gerald M. Makowski
Executive Vice President of Marketing
Terra Holdings
As Executive Vice President of Marketing for Terra Holdings, Gerald Makowski is responsible for the marketing initiatives for Halstead Property as well as other Terra Holdings, LLC affiliate firms. A member of the Terra Executive Team since 1992, Gerry has been responsible for the growth and development of the division - which started out as a 1-person department working with outside vendors, and has since grown to accommodate 26 talented and experienced team members who specialize in all aspects of marketing including graphic design, classified and display advertising, direct mail, website design and imaging and marketing collateral pieces..
Gerry brings over 20 years of creative advertising and marketing experience to his team. He graduated from New York Institute of Technology in Old Westbury with a Bachelor of Fine Arts degree in communication arts, specializing in film production. After graduation, Gerry worked as production manager for feature films, and did casting for commercials and films. Prior to joining Terra, he worked in account management at a boutique New York City advertising agency specializing in cultural accounts, where he developed innovative media schedules and creative direction on marketing materials for fine art galleries, museums and schools in Manhattan.
Gerry owns a cooperative apartment in the Murray Hill section of Manhattan and a weekend home in Hudson, New York.
Gerald's Recent Press Mentions
Drones Are Ready For Real Estate
When real estate broker Phil Immel, leader of a seven-person team with Prudential California Realty, wanted to differentiate his luxury brand from others in Southern California, he thought of drones. And two months ago, he came up with this: Video shot from a drone to...
Inman News - Tuesday, May 14, 2013
The Drones Of New York
By Katie Drummond While unmanned aircraft remake American warfare and foreign policy, the FAA is gradually opening up U.S. airspace to drones that seek not enemies but profits (or just geeky fun). Here, some of the tiny flying machines that already call the city home base,...
New York Magazine - Sunday, April 01, 2012
Trulia's 'Social Media Guru' Moves To Wellcomemat
Rudy Bachraty is co-founder of Sellsius By Matt Carter Rudy Bachraty, Truila's social media guru and co-founder of the Sellsius blog, has a new job: chief educator for WellcomeMat, the video publishing platform for real estate professionals and brands. Bachraty said that while...
Inman News - Tuesday, September 27, 2011
The Art Of The Floor Plan Capturing A Home Line By Line
By: DIANE CARDWELL In the fiercely competitive game of marketing homes, brokers go to great lengths to cast a property in its most flattering light, sanding down rough edges, cleaning out clutter, loading in new furniture and hiring professional photographers to make the glossy images that lure salivating...
New York Times - Monday, May 30, 2011
Halstead Wins The 2009 Real Estate Standard Of Excellence Webaward
Halstead Property has been honored by the Web Marketing Association with a 2009 WebAward for outstanding achievement in website development, the fourth consecutive award for Halstead. Founded in 1997, the Web Marketing Association's mission is to improve the quality of online advertising, internet marketing, and website promotion....
StamfordPlus.com - Monday, October 26, 2009
Gerald's Featured Videos
Halstead Property Annual Meeting 2012
Highlights from the Halstead Property Annual Meeting held at Ciprianis 42nd Street to celebrate in style our top grossing year to date for the company.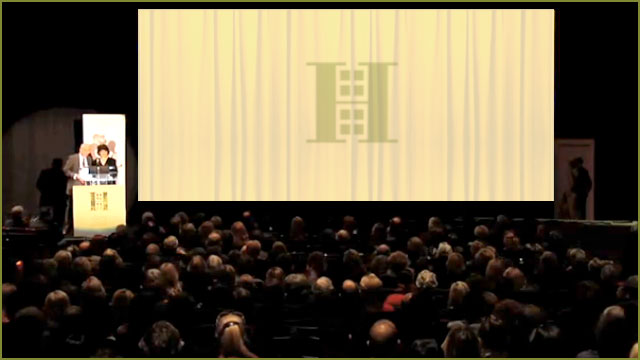 Halstead Property Annual Meeting 2010 Recap
On January 26, 2010, 900+ Agents from 19 Offices & 3 States gathered at the historic Ziegfeld Theater for the 25 Years of Halstead Property Annual Meeting. New initiatives are announced, icons are honored, & top awards are given out.
All New York Yankees trademarks and copyrights are owned by the New York Yankees and used with the permission of the New York Yankees. If you are using a screen reader and are having problems using this website, please call 1-833-312-0655 for assistance.