Agent Profile
Allison Lister Boeckmann
Licensed in Connecticut
Darien Office
Tel: (203) 656-5707
Cell: (203) 273-0399

My Profile:
After growing up in Darien, Allison Lister Boeckmann returned to town to raise her own family. She understands the uniqueness of the Darien markets and enjoys working with both buyers and sellers.
Allison has received numerous accolades in the real estate world including one of the highest awards at Halstead Property; a Silver, Sapphire and Platinum award recipient. She is committed to providing the best service possible for her clients.
Prior to joining real estate, Allison built a successful career in sales and marketing at a Fortune 500 company. Allison was educated in the Darien Public School System (K-8) and graduated with a Bachelor of Arts degree from Lafayette College. She has been involved with the community as a volunteer at Holmes School, Ox Ridge School, Middlesex Middle School, Darien High School, YMCA, Darien Library, Darien Community Fund and OPUS for Person-to-Person. Allison is a member of the Connecticut Association of Realtors, National Association of Realtors, and Darien Board of Realtors. She lives in Darien with her husband, Henry, and two children.
Halstead Connecticut, LLC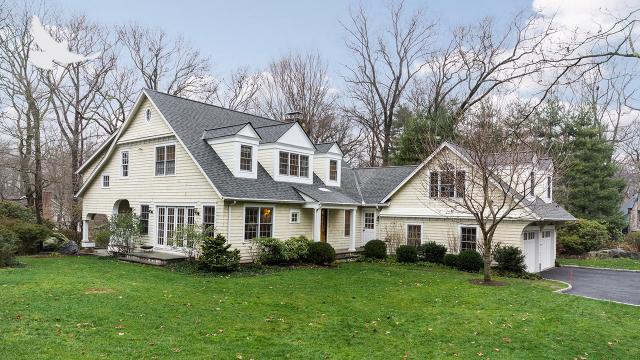 Sneak Peek Inside View From Above: 39 Cedar Gate Road
This property is now closed or no longer available. Take a sneak peek at this property and if you are interested in something comparable, please reach out to: Allison Lister Boeckmann, Licensed in Connecticut?Tel: (203) 656-5707 - Cell: (203) 273-0399?aboeckmann@halstead.com
Agent Profile