Agent Profile
Angely Lilibeth Rangel
Licensed Real Estate Salesperson
Park Slope Office
Tel: (718) 613-2824
Cell: (917) 946-4810

My Profile:
Languages Spoken: SPANISH, ENGLISH
Angely's passion for real estate is reflected in her extensive knowledge of the market and determination to provide her clients with the highest quality of service. In what can sometimes feel like a complicated process of renting, selling or buying real estate, her confident and results-driven personality puts her clients at ease with her ability to find solutions to challenging problems.
Prior to joining the Halstead team, Angely worked as a Spanish interpreter for a SoHo based law firm. In entrepreneurial spirit and a need for a new innovative challenge, she left the firm to pursue her lifelong interest in real estate.
As a Brooklyn resident, Angely is exposed to the truest core of America's melting pot. Whether you are looking to sell or find your dream home, Angely is determined to be a devoted guide in your exciting quest.
Halstead Brooklyn, LLC
La pasión de Angely de bienes de raíces se refleja en su amplio conocimiento del mercado y la determinación de proporcionar a sus clientes con la más alta calidad de servicio. En lo que a veces puede sentirse como un complicado proceso de alquiler, venta o compra de bienes raíces, su personalidad orientada a los resultados pone a sus clientes a gusto con su capacidad para encontrar soluciones a problemas difíciles.
Antes de unirse al equipo de Halstead, Angely trabajó como intérprete de español para un bufete de abogados de inmigración localizado en SoHo. En el espíritu empresarial y la necesidad de un nuevo reto innovador, ella dejó el bufete de abogados para perseguir su interés en el sector inmobiliario.
Como residente de Brooklyn, Angely está expuesta al núcleo más verdadero de crisol de Estados Unidos. Ya sea que usted está mirando para vender o encontrar su hogar ideal, Angely se determina a ser una guía dedicada en su búsqueda emocionante.
Halstead Brooklyn, LLC
The following are selected closed transactions in which Angely Lilibeth Rangel represented the buyer, the seller, or both:
TOWNHOUSES
COOPERATIVES AND CONDOMINIUMS
610 Warren Street 2c Brooklyn NY 11217
332 St Marks Avenue 3, Brooklyn NY 11238
251 1st Street #7D, Brooklyn NY 11215
RENTALS
251 1st Street 1d Brooklyn NY 11215
610 Warren Street 3f Brooklyn NY 11217
610 Warren Street 2b Brooklyn NY 11217
251 1st Street 5f Brooklyn NY 11215
251 1st Street Ph8d Brooklyn NY 11215
251 1st Street 4e Brooklyn NY 11215
363 Prospect Place 1h Brooklyn NY 11238
363 Prospect Place 1i Brooklyn NY 11238
363 Prospect Place 1g Brooklyn NY 11238
363 Prospect Place 1a Brooklyn NY 11238
363 Prospect Place 1c, Brooklyn NY 11238
152 Somers St, Brooklyn NY11233
363 Prospect Place 3d, Brooklyn NY 11238
1035 Fulton St, Brooklyn NY 11238
70 Clark Street Brooklyn NY 11201
184 Concord St #3 Brooklyn NY 11201
396 5th Ave Brooklyn NY 11215
Sneak Peek Inside 147 16 Street - Park Slope, Brooklyn, NY
This property is now closed or no longer available. Take a sneak peek at this property and if you are interested in something comparable, please reach out to: Ari Harkov, Lic. Assoc. R.E. Broker Tel: (212) 381-4246 aharkov@halstead.com Angely Lilibeth Rangel, Lic. R.E. Salesperson Tel: (718) 613-2824 - Cell: (917) 946-4810 arangel@halstead.com ...
46 1st Place - Carroll Gardens, Brooklyn, NY
46 1st Place - Carroll Gardens, Brooklyn, NY - Web #: 18697712 Ari Harkov, Lic. Assoc. R.E. Broker Tel: (212) 381-4246 aharkov@halstead.com Angely Lilibeth Rangel, Lic. R.E. Salesperson Tel: (718) 613-2824 arangel@halstead.com The Harkov Lewis Team, Lic. R.E. Salesperson Tel: (212) 381-4246 harkovlewis@halstead.com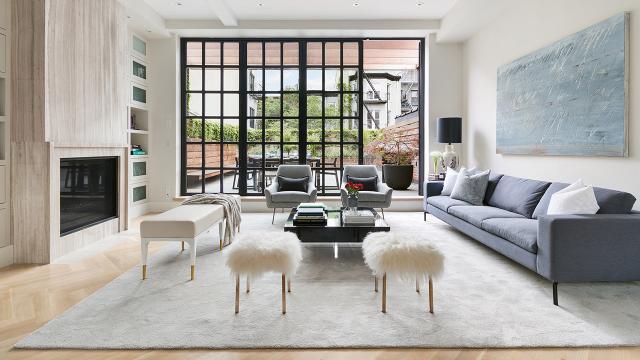 Sneak Peek Inside View From Above: 181 President Street
This property is now closed or no longer available. Take a sneak peek at this property and if you are interested in something comparable, please reach out to: Aguayo Team, Lic. Assoc. R.E. Broker Tel: (718) 878-1784 aguayoteam@halstead.com Angely Lilibeth Rangel, Lic. R.E. Salesperson Tel: (718) 613-2824 arangel@halstead.com
Agent Profile