Agent Profile
Ann-Marie Horan
Licensed Real Estate Salesperson
Southampton Office
Tel: (631) 702-7502
Cell: (631) 764-0156

My Profile:
2018 | Top Producing Agent for Southampton Office
With more than 18 years in the real estate industry, Ann-Marie Horan has built a successful business by excelling in all aspects of customer service. She believes the simple things, such as honesty, politeness, availability, punctuality, and answering calls and emails promptly go a long way. Extremely knowledgeable, experienced, and discreet, she does her due diligence in a professional and upbeat manner. Her customers are loyal and she is proud of her repeat business and many referrals.
Prior to embarking on a career in real estate, Ann-Marie managed three flower shops in Manhattan. She also made and sold pottery and designed and sewed custom curtains. She is by nature very creative, and those skills translate well into her business now.
When not in the office, Ann-Marie enjoys gardening, boating, entertaining, and going to the beach. She is an experienced and creative baker and creates delicious dessert recipes that are gluten-free. She is also active in animal rescue and adoption.
Halstead Hamptons, LLC
The following are selected closed transactions in which Ann-Marie Horan represented the buyer, the seller, or both:
SINGLE FAMILY HOMES
260 Blank Lane, Water Mill, NY
175 Warfield Way, Southampton, NY
5 Montauk Avenue Extension, Sag Harbor, NY
1477 Deerfield Road, Water Mill, NY
75 Warfield Way, Southampton, NY
107 White Street, Southampton, NY
15 Halsey Avenue, Southampton, NY
193 Water Mill Towd, Water Mill, NY
MULTI FAMILY HOMES
81 David Whites Lane, Southampton, NY
LAND
1130 Old Sag Harbor Road, Water Mill, NY
Celebrating Top Women Of 2014 At Halstead
CELEBRATING INTERNATIONAL WOMEN'S DAY On March 8 th across the globe we celebrate International Women's Day . For over a century now, women across all facets of both professional and personal avenues have made poignant strides towards equal rights in the workplace.  Today, we...
Saturday, March 8, 2014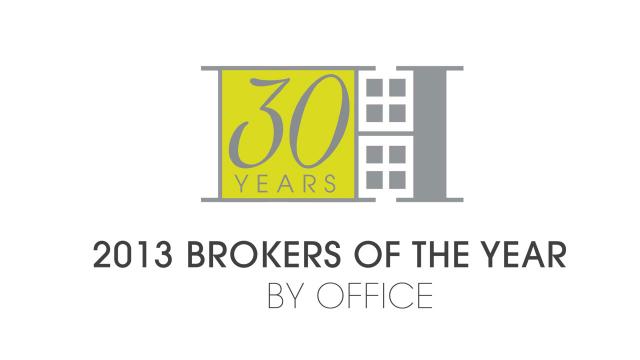 2013 Brokers Of The Year By Office
Each Sales Director for the 29 Tri-State Office addresses their top story of the year and their top agent in this piece that appeared during the 2014 Annual Meeting at Ciprianis.
Agent Profile