Agent Profile
Anna Milat-Meyer
Licensed Associate Real Estate Broker
Park Slope Office
Tel: (718) 613-2095

My Profile:
Certified Relocation Agent
Anna Milat-Meyer understands that being a top real estate agent involves both a keen awareness of the market and the ability to really listen to a client's needs. She combines a friendly, patient personality with a tenacious set of negotiating skills.
Whatever your real estate situation may be at the moment-buyer, seller, renter, investor- - Anna can relate. From prequalification to financing options, from co-op interview preparation to closing, Anna will guide you through the process each step of the way. A seasoned negotiator with experience in sales, rentals, and commercial properties, she will work hard to get the deal done for you.
Anna is also a world traveler, and takes special care to help those with long distance moves and cultural differences-she's a certified relocation agent.
As a lifelong musician, she has honed her ability to listen to those around her, a quality that serves her well when helping to find you a home or investment property.
Anna is a native New Yorker (she knows neighborhoods!) She lives on the Upper West Side with her pet, Fang, who is part Chihuahua, part wolf. Her fifth full-length CD, a Latin Jazz album, is due to be released this spring. She was recently selected to perform in Africa with the prestigious Jazz Ambassador program, sponsored by the Kennedy Center in Washington, DC. She is also an avid Salsa dancer.
Halstead Brooklyn, LLC
39 East 10th Street #3W
Greenwich Village, NYC
Contract Signed
1 of 8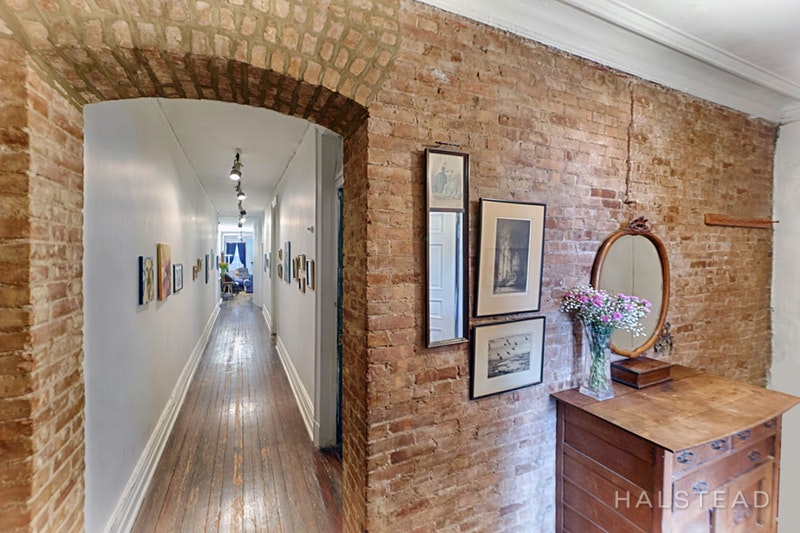 $2,050,000
100 West 93rd Street #18G
Upper West Side, NYC
1 of 7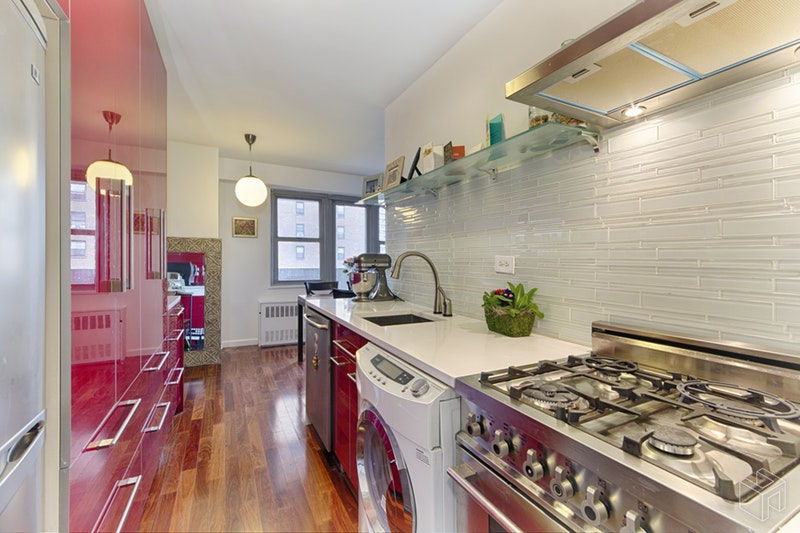 $1,150,000
138 Joralemon Street #2F
Brooklyn Heights, Brooklyn, NY
1 of 4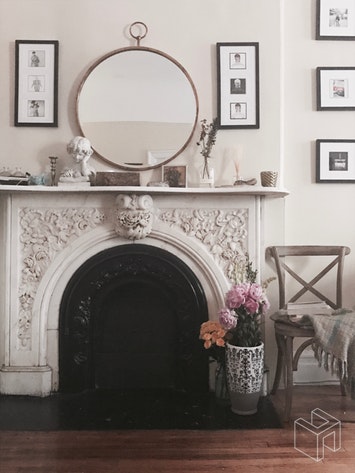 $2,695
The following are selected closed transactions in which Anna Milat-Meyer represented the buyer, the seller, or both:
TOWNHOUSES
30 Eighth Avenue
1616 Tenth Avenue
257 Autumn Avenue
412 13th Street
55 Flatbush Townhouse
57 Flatbush Townhouse
COOPERATIVES AND CONDOMINIUMS
235 Lincoln Place, #5 D
140 Riverside Drive
42 Main Street
100 West 93rd, #9 A
23 East 10th St, #422
404 East 79th St, #28 A
320 West 19 St. #4D
520 West 23 St. #15B
5 East 22 St. #12T
2373 Broadway #633
44 West 62 St. #26C
524 East 72 St. #31C
1 Irving St.
404 East 79 St. #28A
67 East 11 St. #301
120 East 29 St. #4B
130 West 30 St. #PH-A
201 East 15 St. #2C
140 West 69 Street
67 East 11 St. #611
110 West 86 St.
67 East 11 St. #611
515 East 7 St. #5V
515 East 7 St. #5G
383 Grand #M2002
504 West 136 St #2D
45 East 89 St. #4D
217 West 19 St #7S
32 Gramercy Park South #5C
229 West 16 #1B
360 West 21 #3A
109 Seaman Ave #3H
332 East 54 St #1A
100 West 93 St #22B
100 West 93 St #25B
100 West 93 St #2B
100 West 93 St #14F
603 West 148 St #9C
100 West 93 St #8F
200 West 108 St #9E
100 West 93 St #8H
100 West 93 St #27J
100 West 93 St #16J Insider
100 West 93 St #5E
100 West 93 St #7J
100 West 93 St #12A
100 West 93 St #6A
100 West 93 St #10K
100 West 93 St #4B
100 West 93 St #12C
100 West 93 St #23D
100 West 93 St #5B
100 West 93 St #16E
100 West 93 St #8K
100 West 93 St #20K
100 West 93 St #20G
100 West 93 St #19D Insider
100 West 93 St #4A
100 West 93 St #9E Insider
100 West 93 St #3B
100 West 93 Street
100 West 93 St #7B
100 West 93 St #3E
100 W 93 St #17F
100 West 93 St #5D
100 West 93 St. #30H
100 West 93 St #26H
225 West 10 #2D
100 West 93 St #8A
100 West 03 St #18G
100 West 93 St. #3A
100 West 93 St #5F
100 West 93 St #9B
100 West 93rd, #17 J
100 West 93rd Street, #15 F
100 West 93rd Street, #18 B
100 West 93rd Street, #2 C
651 Washington Avenue, #5 R
100 West 93rd Street, #11 B
100 West 93rd Street, #9K
199 Prince, #23
100 West 93rd, #5 K
100 West 93rd, #30 E
100 West 93rd, #29 D
100 West 93rd, #19 E
100 West 93rd, #20 K
504 West 110th Street, #2 A
100 West 93rd, #8 C
39 East 29th Street, #25 D
100 West 93rd, #19 C
100 West 93rd, #12 C
468 17th Street Brooklyn
215 East 77th, #5 E
COMMERCIAL
200 East 36, Professional
RENTALS
100 West 93rd Street
379 Second Street
100 West 93rd Street, #20 G
515 E 7th Street
144 Clifton Place
121 E 23, #2 B
181 Eighth Avenue, #3
100 West 93rd Street
130 West 78, #3
130 West 78, #4 B
383 Second Street
2373 Broadway
2373 Broadway #633
2373 Broadway #633
504 West 110 St. #2C
304 East 65 St.
17 West 71 St. #2C
310 East 23 St. #7J
50 West 77 St. #12C
504 West 110 St. #2B
201 West 74 St. #7C
435 East 79 St. #11M
181 8 Ave. #2
243 West 99 St. #3B
203 West 103 St/ #3H
188 East 64 St #3703
515 East 7 St. #5G
104 West 96 St. #15
188 East 64 St #3703
104 West 96 St #25
140 East 2 St #6F
203 West 103 #3F
104 West 96 #3
104 West 96 St #19
504 West 110 #4F
104 West 96 #16
203 West 103 #4G
203 West 103 #4A
203 West 103 #4F
25 Bayview Drive
104 West 96 #27
12 West 90 #1B
372 Central Park West #14S
203 West 103 #2F
100 West 93 St #5E
504 West 110 St #2A
299 West 12 #10L
299 West 12 St #10L
100 West 93 St #7C
515 East 7 St #5V
504 West 136 #2D
504 West 136 #3B
104 West 96 St #17
100 West 93 St #7C
100 West 93 St #26H
100 West 93 St #19G
100 West 93 St #10K
504 West 110 St #2C
140 East 2nd St #1P
299 West 12th Street, #10 L
100 West 93 St #18K
504 West 110th, #2 C
225 West 10, #2 D
17 West 71st Street
100 West 93rd, #3 E
100 West 93rd, #8 K
100 West 93rd, #9 K
Agent Profile