Anne-Lise Brown
Licensed in Connecticut
New Canaan - Elm Street Office
abrown@halstead.com
Download vCard
Tel: (203) 966-7800
Cell: (203) 912-6080

Reliable, knowledgeable and deeply committed to meeting her client's needs.
As a current Darien resident, who was born and raised in New Canaan, Anne-Lise offers invaluable local expertise. She retains numerous affiliations with New Canaan and has developed deep connections within the Darien community. As a life long resident of the area, she is also well versed in all the benefits that lower Fairfield County has to offer. Anne-Lise attended New Canaan public Schools, Greens Farms Academy and Boston College. Before entering the real estate profession, she taught nursery school and was the International Program Director at AmeriCares, the medical relief organization based in Stamford CT.
Anne-Lise is a member of the New Canaan Board of Realtors, the Darien and New Canaan Multiple Listing Services, the Consolidated Multiple Listing Service, as well as the Connecticut Association of Realtors and the National Association of Realtors.
Sharing her passion for the area, as well as everything that relates to real estate is why you want to work with Anne-Lise. She understands the needs of young families as well as the issues facing aging seniors. Anne-Lise lives in Darien with her husband and three children.
Halstead Connecticut, LLC
Anne-Lise Brown's Past Closings
The following are selected closed transactions in which Anne-Lise Brown represented the buyer, the seller, or both:
87 Brookfield Avenue Fairfield CT
43 Stony Brook Road Darien CT
163 Weston Road Weston CT
27 Edgewood Road Darien CT
249 Tokeneke Road Darien CT
35 Fairview Avenue Darien
698 Erskine Road Stamford
2 Miller Road Darien
27 Richmondville Avenue Westport
37 Woodway Ridge La New Canaan CT
16 Mcallister Ave Norwalk CT
14 Drumlin Road Westport CT
168 Rocky Rapids Road Stamford CT
31 Penzance Road Stamford CT
148 West Norwalk Road Norwalk CT
189 Bridle Path Lane New Canaan CT
63 Sylvan Knoll Road Stamford CT
30 Bob Hill Lane New Canaan CT
35 Saint Charles Avenue Stamford CT
126 Bickford Lane New Canaan CT
31 Fairview Avenue Darien CT
65 West Avenue Darien CT
278 West Avenue Darien CT
204 Rowayton Avenue Rowayton CT
18 Highland Avenue Darien CT
184 Canoe Hill Road New Canaan CT
35 Saint Charles Avenue Stamford CT
78 Brookside Road Darien CT
14 Dellwood Road Norwalk CT
142 Long Lots Rd New Canaan CT 06840
107 Governor Trumbull Way
254 Seaside Avenue 34D
7 Fourth Street Unit 1C Stamford CT
67 Barnes Road Stamford CT
43 Harbor Drive 212 Stamford
2 Hadik Parkway Norwalk CT
3 Oakwood Avenue C4 Norwalk CT
42 Riverbank Court 2B New Canaan CT
45 Clarmore Drive Norwalk CT
49 Prospect Avenue Norwalk CT
2435 Bedford Street 20D Stamford CT
42 Riverbank Court 2 New Canaan CT 06840
33 Fieldstone Circle Stamford
All Recent Press
Agent Profile
Anne-Lise Brown left the world of nonprofits to follow her mother's footsteps and enter the world of real estate. Prior to her current 19-year stint as a Realtor, Brown worked for AmeriCares. The work was fun and inspirational but...
Stamford Advocate - Friday, June 17, 2016
2014 Connecticut Five Star Home Professionals
Five Star Professional partnered with Connecticut magazine to identify real estate, mortgage and insurance professionals in the Connecticut area who deliver outstanding service and client satisfaction. The Five Star Professional research team contacted thousands of recent homebuyers, as well as...
Connecticut Magazine - Monday, March 10, 2014
Hot Property
38 Cogswell Lane, Stamford, $995,000 Quiet Cul-de-sac Colonial Perfect for families, prime for entertaining guests By Terry Shaw This sun-filled Contemporary Colonial has a two-story entry with a tile floor...
Stamford Advocate - Friday, January 20, 2012
Halstead Presents Contemporary Homes In Darien
An open and bright living area at 614 Hollow Ridge Road. Halstead represents several contemporary homes on the market in Fairfield County. Available in different price ranges, the unique look of...
Darien News-Review - Wednesday, January 18, 2012
Halstead Presents Contemporary Homes
614 Hollow Tree Ridge Road is an international style contemporary built by Edward Durell Stone, the world-renowned MoMA and Kennedy Center architect. Halstead represents several contemporary homes on the...
The Connecticut Post - Wednesday, January 18, 2012
All Featured Videos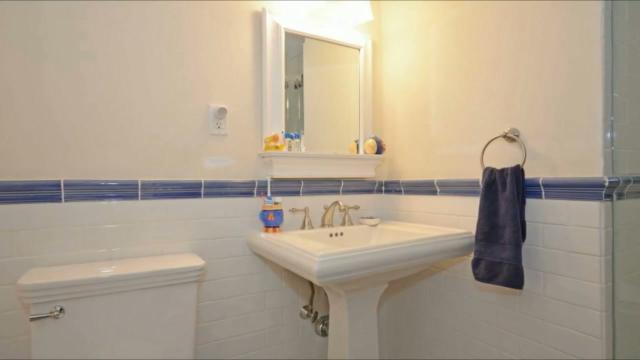 72 Shady Knoll Lane- New Canaan Connecticut
Web #:99079864 Anne-Lise Brown Licensed in Connecticut Tel: (203) 966-7800 Cell: (203) 912-6080 abrown@halstead.com Gigi Fernandez Licensed in Connecticut Tel: (203) 966-7800 Cell: (203) 970-9800 gfernandez@halstead.com
All information is from sources deemed reliable but is subject to errors, omissions, changes in price, prior sale or withdrawal without notice. No representation is made as to the accuracy of any description. All measurements and square footages are approximate and all information should be confirmed by customer. All rights to content, photographs and graphics reserved to Halstead. Customer should consult with its counsel regarding all closing costs, including without limitation the New York State 1% tax paid by buyers on residential properties over $1 million. Halstead represents the seller/owner on Halstead's own exclusives, except if another agent of Halstead represents the buyer/tenant, in which case Halstead will be a dual agent with designated agents representing seller/owner and buyer/tenant. Halstead represents the buyer/tenant when showing the exclusives of other real estate firms. In all instances Halstead treats all parties fairly and honestly. Halstead actively supports equal housing opportunities. All New York Yankees trademarks and copyrights are owned by the New York Yankees and used with the permission of the New York Yankees. If you are using a screen reader and are having problems using this website, please call 1-833-312-0655 for assistance.