Agent Profile
Anthony (Tony) Coll
Licensed Real Estate Salesperson
Riverdale Office
Tel: (718) 878-1700
Cell: (929) 226-4206

My Profile:
Tony Coll is a 22 year resident of Riverdale with a great excitement for the neighborhood which he has adopted as his home since emigrating from Ireland in 1985. Anthony has been involved in many different aspects of real estate for the past 28 years, first having a long career as an Architect, then moving into property development, and now more recently into residential and commercial sales and rentals.
Tony's Architectural and development background gives him a distinct advantage when it comes helping his clients understand and visualize all aspects of their new homes. Having purchased, designed, renovated and sold numerous properties for himself and other clients.
Tony has a degree in Civil Engineering and construction. He has held employment positions as an associate with large architectural Firms such as HOK and EYP and as an Assistant Vice president with The Related Companies one of New York's prominent real estate development companies.
Professionally, Tony is a member of The National Association of Realtors (NAR), The New York State Association of Realtors (NYSAR), The Hudson Gateway Association of Realtors and The Real Estate Board of New York (REBNY). Through these groups and his access to Halstead's extensive industry resources, he can easily find you the home that's best suited to your needs.
Personally, Tony enjoys golfing, soccer, weight training and going for walks with his wife Nanette and their English Bulldog Max.
Halstead Riverdale, LLC
NYc: Future Home Of Largest Ice Complex In Us
NEW YORK CITY: THE FUTURE HOME OF THE LARGEST ICE RINK COMPLEX IN THE NATION According to Crains New York Business , th e City Council is will approve a project to turn a long-vacant armory into the Kingsbridge National Ice Center in the Bronx after the...
Wednesday, December 11, 2013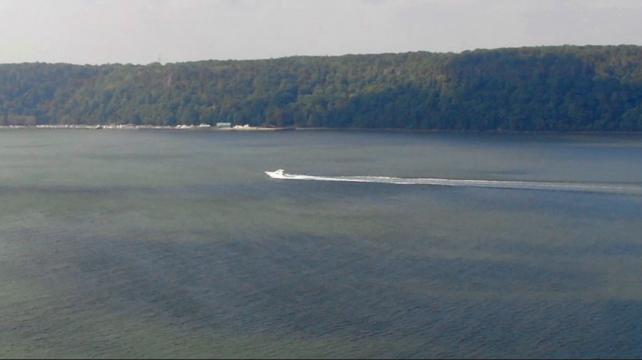 Riverdale Tour
Gus Perry, Executive Director of Sales in Riverdale, and Susan Goldy, Director of the Susan Goldy Team, give an intimate look into the beautiful community of Riverdale and highlight it's many appealing traits.
Agent Profile