Agent Profile
Bernadette Mitchell
Licensed Associate Real Estate Broker
Bay Ridge Office
Tel: (718) 613-2848

My Profile:

With more than 25 years of professional experience in many facets of the real estate industry, including cooperative and condominium conversions in Manhattan and Brooklyn. Bernadette has managed the sale of sponsor owned cooperatives through the on-site sales process as well as the Auction sale process in New York and New Jersey. As a paralegal, she performs bank closings and title and transfer agent work. As the owner of her title business for the past 20 years she has a unique insight to and a thorough knowledge of the title insurance and the closing process of NYC real estate transactions. In addition, she has strong professional connections in the Brooklyn, Manhattan, Staten Island and New Jersey markets
In addition to her own home purchases, Bernadette has been an investor, landlord, coop and condo owner and has also served as President of the Board of the building where she resides.
Bernadette's experience in the real estate industry is diverse and arguably has one of the most thorough understandings of the intricacies of transactions, from personal contact to the closing process and is well respected in both the legal and professional real estate community.
Halstead Brooklyn, LLC
The following are selected closed transactions in which Bernadette Mitchell represented the buyer, the seller, or both:
SINGLE FAMILY HOMES
42 Whitaker Place, Staten Island
227 Tanglewood Dr. Staten Island
15 Margaret Court, Brooklyn, NY
MULTI FAMILY HOMES
521 76 Street, Brooklyn, NY
260 76th Street, Brooklyn, NY 11209
207 Connecticut Street, Staten Island, NY
TOWNHOUSES
574 76 Street, Brooklyn, NY
538 76 Street, Brooklyn, NY
546 76 Street, Brooklyn, NY
550 76 Street, Brooklyn, NY
526 76 Street, Brooklyn, NY
321 Caton Avenue, Brooklyn, NY
625 78th Street, Brooklyn, NY
215 90 Street, Brooklyn, NY
COOPERATIVES AND CONDOMINIUMS
422 Maryland Avenue Apt. 2c, Staten Island, NY
7401 Shore Road Apt, 6d, Brooklyn, NY
61 Oliver Street, Apt. 5e, Brooklyn, NY
131 74th Street 3a, Brooklyn, NY
40 89 Street 5e, Brooklyn, NY
420 East 51 Street 9g, New York, NY
43 Carroll Street, Brooklyn, NY
6801 Colonial Road, Brooklyn, NY
63 President Street, Brooklyn, NY
68-61 Yellowstone Blvd. #608
7115 Third Avenue, Brooklyn, NY
60 Pineapple Street, Brooklyn, NY
111 Hicks Street, Brooklyn
185 West End Avenue, New York, NY
160 West End Avenue, New York, NY
165 West End Avenue, New York, NY
8105 Fourth Avenue 5h, Brooklyn, NY
North Isle Village, Patchogue, NY
Valley Park Estates, Valley Stream, NY
Sterling Estates, Old Bridge, NJ
250 Mercer Square, C411, New York, NY
180 West End Avenue, New York, NY
205 West End Avenue, New York, NY
170 West End Avenue, New York, NY
150 West End Avenue, New York, NY
140 West End Avenue, New York, NY
233 East 69th Street, New York, NY
233 East 70th Street, New York, NY
205 East 78th Street, New York, NY
405 East 63rd Street, New York, NY
230 East 67th Street, New York, NY
135 East 54th Street Apt. 11f, New York, NY
3 Hanover Square, New York, NY
301 East 69th Street, New York, NY
61 Oliver Street, Brooklyn, NY
302 96th Street, Brooklyn, NY
7401 Shore Road, Brooklyn, NY
260 West 22 Street 3f, New York, NY
6802 Ridge Blvd, Brooklyn, NY
131 74th Street 5d Brooklyn, NY
61 Oliver Street 1r, Brooklyn, NY
400 East 56th Street 27h, New York, NY
31 Eighth Avenue, Brooklyn, NY
RENTALS
9 Monroe Avenue, Staten Island, NY
33 Bond Street, Brooklyn, NY
321 Marine Avenue 2, Brooklyn, NY
321 Marine Avenue 1, Brooklyn, NY
7115 Third Avenue, Brooklyn, NY
141 Marine Avenue, Brooklyn, NY
90 Bay Street Landing, Staten Island, NY
323 Marine Avenue, Brooklyn, NY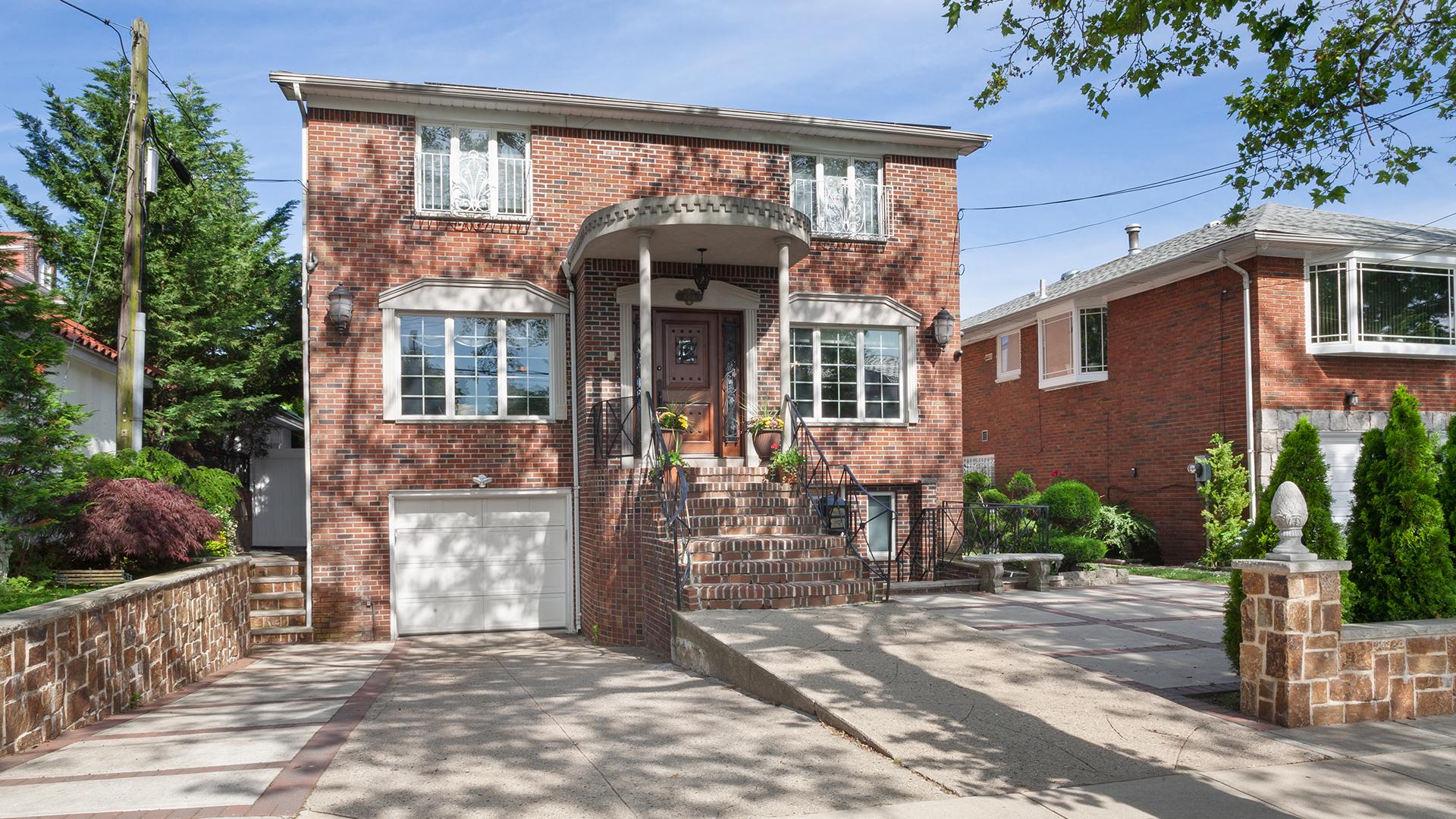 Sneak Peek Inside View From Above: 8514 Narrows Avenue
This property is now closed or no longer available. Take a sneak peek at this property and if you are interested in something comparable, please reach out to: Peter Grazioli, Lic. R.E. Salesperson Tel: (718) 613-2015 - Cell: (917) 453-3359 pgrazioli@halstead.com Bernadette Mitchell, Lic. Assoc. R.E. Broker Tel: (718) 613-2848 bmitchell@halstead.com
Agent Profile