Agent Profile
Brett T. Ciarlo
Licensed in Connecticut
New Canaan - South Avenue Office
Tel: (203) 966-7772
Cell: (203) 856-8200

My Profile:
Having come to real estate brokerage after a successful career in the high-pressure financial services and insurance industries, Brett brings invaluable perspective as an authority and top-producing advisor to affluent families in Fairfield County, Connecticut and Metro New York. Assisting clients through several financial and real estate market cycles during his 25-year career, he is able to provide superior support and guidance in navigating the complexities of purchasing and selling real estate. Most important to his success is his intense commitment to serving his clients with integrity and discretion.
A blend of expert knowledge and a strong work ethic has earned Brett numerous awards for superior sales achievement, including his previous firm's Presidential & Diamond Awards. In 2014, he was awarded the prestigious distinction of "Christie's International Real Estate Luxury Specialist," which is given to the top 100 luxury agents in the Christie's global network. Brett is also listed as a top performing agent in the Elite Agent Membership of Who's Who in Luxury Real Estate.
As a member of numerous boards and community organizations, Brett dedicates time as a board member of the Boy's and Girl's Club of Greater Waterbury, and has been actively involved as a member of the Livelihoods Leadership Council at Save the Children; Fairfield University's Multicultural Scholarship Committee & President's Circle; and AmeriCares Airlift Benefit. He is also a member of St. Teresa's Men's Club and enjoys family time with his wife and three sons.
He earned a BS in Marketing from Fairfield University and a Certificate in Retirement Planning from the Wharton School at the University of Pennsylvania.
Halstead Connecticut, LLC
18 Platts Hill Road
Newtown, Connecticut
1 of 15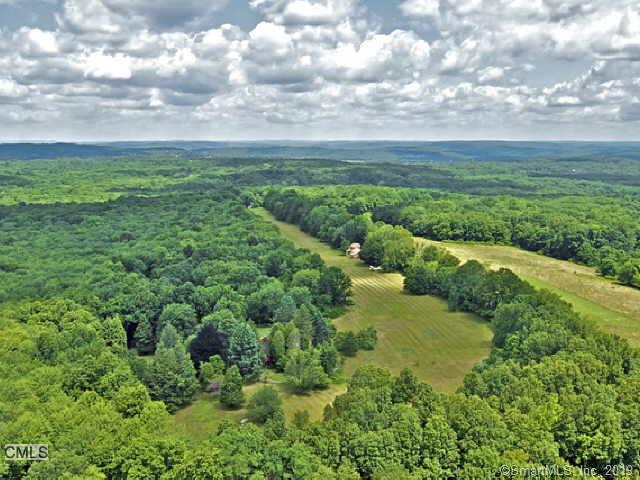 $3,995,000
3

Beds

3

Baths

6

Rooms

33.11

Acres

2,594

Sqft
The following are selected closed transactions in which Brett T. Ciarlo represented the buyer, the seller, or both:
SINGLE FAMILY HOMES
44 Valley Road New Canaan CT
17 Olmstead Court New Canaan CT
18 Platts Hill Road Newtown CT
7 Olmstead Court New Canaan CT
309 Old Norwalk Road New Canaan CT
231 Frogtown Road New Canaan CT
1144 Weed Street New Canaan CT
174 Soundview Lane New Canaan CT
70 Rocky Nook Road New Canaan CT
27 Hawthorne Street Greenwich CT
5 Crystal Brook Road Wolcott CT
9 Flat Rock Drive Easton CT
31 Pine Ridge Road Wilton CT
417 Silvermine Road New Canaan CT
62 West Hills Road New Canaan CT
452 Main Street New Canaan CT
62 Norholt Drive New Canaan CT
2724 North Street Fairfield CT
47 Old Norwalk Road New Canaan CT
419 Silvermine Road New Canaan CT
47 Old Norwalk Road New Canaan CT
149 Kellogg Drive Wilton CT
COOPERATIVES AND CONDOMINIUMS
179 Park Street New Canaan CT
94 Southfield Avenue, Unit #15O2 Stamford, CT
1 East Hayestown Road, Unit #79 Danbury CT
6 Parish Road New Canaan CT
256 New Norwalk Road New Canaan CT
2435 Bedford St, Unit #21D Stamford CT
240 Wardwell Street, Unit #4 Stamford CT
637 Cove Road, Unit #A10 Stamford CT
637 Cove Rd, Unit #D8 Stamford CT
LAND
19 Chichester Road New Canaan CT
RENTALS
226 Poverty Hollow Road Redding CT
18 Platts Hill Road Newtown CT
18 Platts Hill Road Newtown CT
22 Platts Hill Road Newtown CT
Agent Profile