Chris Pomeroy
Licensed Real Estate Salesperson
SoHo Office
cpomeroy@halstead.com
Download vCard
Tel: (212) 381-2531

Chris Pomeroy, has made his considerable mark on New York City real estate. Working with clients from the worlds of art, entertainment, fashion, finance, and more, Pomeroy is known for his impressive aesthetic judgement (based on his knowledge and interest in architecture), a discerning eye, discretion and the understanding of the needs of his elite clientele, not to mention a passion for the job. Chris is a member of Halstead's Producers Council, Platinum & Gold Circle's, and has sold almost $100 million dollars of real estate since joining the company.
With a great grasp of the ever-changing landscape of New York City, and of the luxurious enclaves beyond city borders, Chris Pomeroy is able to work at the highest level of real estate. Coming from a successful marketing background, Chris worked with The New Yorker magazine, General Motors & Bacardi (among others), where he developed sharp marketing instincts that have served him well in the realm of real estate.
Buyers enjoy the benefits of someone who takes the time to understand what they want, knows the market thoroughly and makes the process of acquiring a great property the pleasure it should be. Sellers welcome his tireless work ethic, hands-on approach and desire to use every resource at his disposal to get the strongest result possible. Constant high-end referrals and repeat business speak to Chris' excellence in the field.
A member in good standing of the Real Estate Board of New York as well as the Columbia-Green Board of Realtors, he is also a long time supporter of several charitable organizations including Guiding Eyes For The Blind, Habitat For Humanity, The ASPCA & The Trevor Project. A donation is made to a charity for every deal done.
Halstead Property, LLC
Chris Pomeroy's Past Closings
The following are selected closed transactions in which Chris Pomeroy represented the buyer, the seller, or both:
167 Route 31
654 County Route 9
354 Beale Road
70 Dogwood Drive
53 Camp Drive
300 Wemple Road
35-39 Hudson Bluffs
483 Hutchin Hill Road
686 County Route 2
115 Copake Lake Road
216 Hamburg Road
170 Hilltop Road
44 Anbach Road
167 Greenpoint Road
20 PHelps Road
1161 Annandale Road
198 Walkers Mills Road
527 Route 23B
471 Route 23B
74 Spring Street
89 Schoharie Turnpike
552 North Bald Hills Road
339 West 12th Street
430 Warren Street
552 Warren Street
446 Union Street
112 Warren Street
446 Warren Street
301 West 108th Street
161 Grand Street
40 Mercer Street
205 East 22nd Street
62 Beach Street
2 Charlton Street
2373 Broadway
One Morton Square
30 Main Street 11G
334 West 89th 4F
177 Ninth Avenue 5E
30 Main Street
234 West 21st Street
45 Christopher Street
301 East 79th Street
540 West 28th Street
59 Barrow Street
447 West 18th Street
529 West 42nd Street
223 West 21st Street
62 Beach Street
68 Jane Street PH7e
130 West 30
67 Perry Street
One Morton Square
40 Mercer Street
62 Beach Street
470 West 24th
40 Mercer Street 18
447 West 18th
All Recent Press
Residential Sales Around The Region
Catskill $1.8 Million 44 Anbach Lane, Greene 4 Bedroom 3 Bathroom 150 weeks on the market 221-year-old stone house; mountain view, commercial-grade appliances, double parlor, 4...
New York Times - Monday, August 19, 2013
Hot Property Wildlife
Five homes near areas that provide habitat for many species of flora and fauna 91 Camp Comfort Road, Tuxedo Park, New York, US, $6.2m Where: On a hilltop overlooking Tuxedo Lake, 40 miles from central...
Financial Times - Friday, April 19, 2013
Hudson Valley Draws NYC Transplants
Buoyed by new (and hip) residents, area sees an increase in sales activity By Guelda Voien For all the ink spilled over the ever-higher prices commanded by the residential real estate market in New York City, less...
The Real Deal - Monday, October 01, 2012
Dream Homes
Hillsdale, NY $2.9 million If one of your peeves is overlooked details, you will find satisfaction in this 10-acre Hudson Valley "retreat," where "no detail has been overlooked." The Modernist home's great room alone...
New York Post - Thursday, September 27, 2012
As Seen On Tv
Work of Art This 9,000-square foot townhouse with a granite-clad elevator and floating sculptural origami steel staircase at 6 West Ninth Street appeared on NBC's Open House. Designed with steel, glass, wood and stone, a glass hallway and...
New York Magazine - Monday, September 17, 2012
All Featured Videos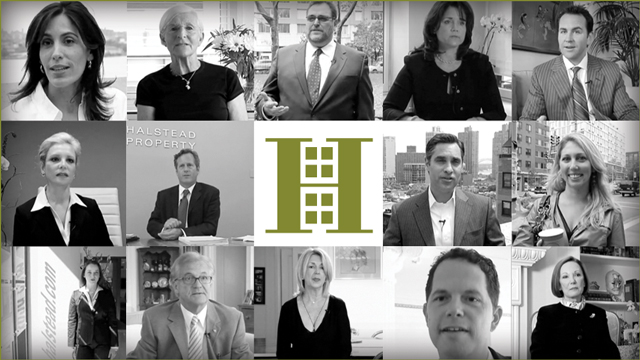 Why Agents Choose Halstead
Some of the top agents at Halstead Property explain why they moved to and stayed at the largest privately held real estate firm in the Tri-State Area. This is the essence of &'How Real Estate Gets Real&'.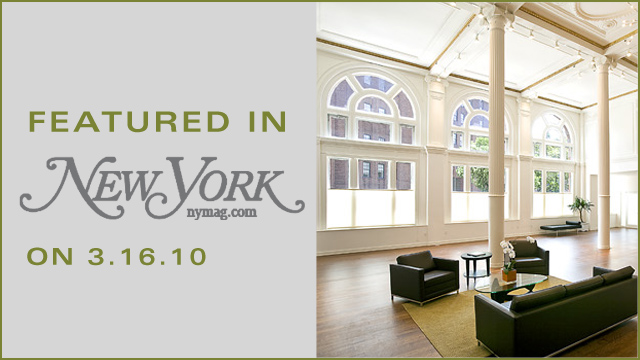 260 W Broadway Featured On NYmag Com 03-16-10
Jane Greenberg & Chris Pomeroy walk NYMag.com thru this amazing 8200ft space at their 260 W. Broadway exclusive. A two enormous floor gallery & a Keith Haring wall mural, one of a kind. Footage courtesy of NYMag.com.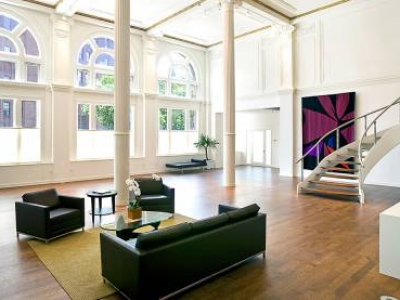 260 West Broadway
Tribeca Exclusive Web #978022 Exclusive Agents: Chris Pomeroy, 212-381-2351 Jane Greenberg, 212-381-2345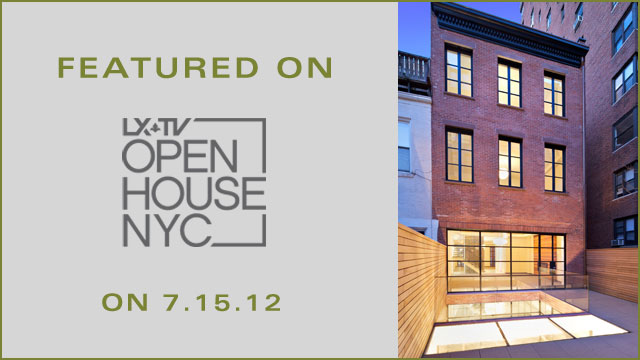 Modernist Masterpiece Featured NBC Open House 7 15 12
Stunning modernist masterpiece in Greenwich Village is featured on the July 15th episode of Open House NYC. This 9,000 square foot, 5-story townhouse is a true work of chic minimalist art, creating an experience both striking and serene.
Chris Pomeroy- Making It Easy
Chris Pomeroy is rapidly becoming one of the top agents at Halstead Property with his successful work at the Park Avenue and Hudson Valley offices. Through his entertainment industry connections, Chris has access to a wide range of potential buyers.