Agent Profile
Christine O Neal
Licensed Associate Real Estate Broker
West Side Office
Tel: (212) 381-2220
Cell: (917) 922-4405

My Profile:
Christine O'Neal is an Associate Broker at Halstead LLC. She brings to Real Estate Sales an extensive knowledge of many aspects of New York City. She has sold properties citywide and was elected to Halstead's "Producers Council", "Platinum Circle" and "Diamond Club". Awards Halstead bestows on its most successful Brokers. She won The "Deal of the Year" Award from the Real Estate Board of New York.
Chris is originally from Michigan and came to New York for college. She has BFA from Marymount Manhattan, a Degree in Interior Design from the New York School of Interior Design, and recently completed a course in "Staging". Staging is a simple decorating guide that helps sellers prepare their homes for viewing.In 1968 she married Michael O'Neal. And for the next 15 years, she was involved in the planning, building, and decorating eight of O'Neal restaurants in New York, and three in other states.
When further expansion of O'Neal restaurants came to an end, she decided to put her familiarity with N.Y.C., her decorating experience, and her first hand knowledge of the needs of families living in N.Y.C., to work by joining Halstead Property LLC. as an Associate Broker.
One of her most challenging and successful projects was the sale of an Estate comprised of 11 Townhouses on the Upper West side and Chelsea and an Apartment Building in Brooklyn as well as two houses in Belle Harbor Queens.
Chris and her husband Michael have two grown children. They have introduced her to buyers and sellers. It has expanded her knowledge of SoHo, Tribeca and Brooklyn. She feels at home in her own Upper West and East Side, but is happy when she has the chance to find folks homes Downtown or to sell in Brooklyn and Queens. "Real Estate seldom presents a dull moment."
Chris' years at Halstead have been both profitable and enjoyable as well as an education. She delights in using all the new innovative tools the advance thinking Marketing Department at Halstead has put at her disposal. The company has grown in size and technology, but Chris has found within Halstead the perfect combination of the Real Estate Services of a large company combined with the benefits of a friendly storefront firm.
Halstead Manhattan, LLC
310 West 106th Street #PHC
Upper West Side, NYC
1 of 12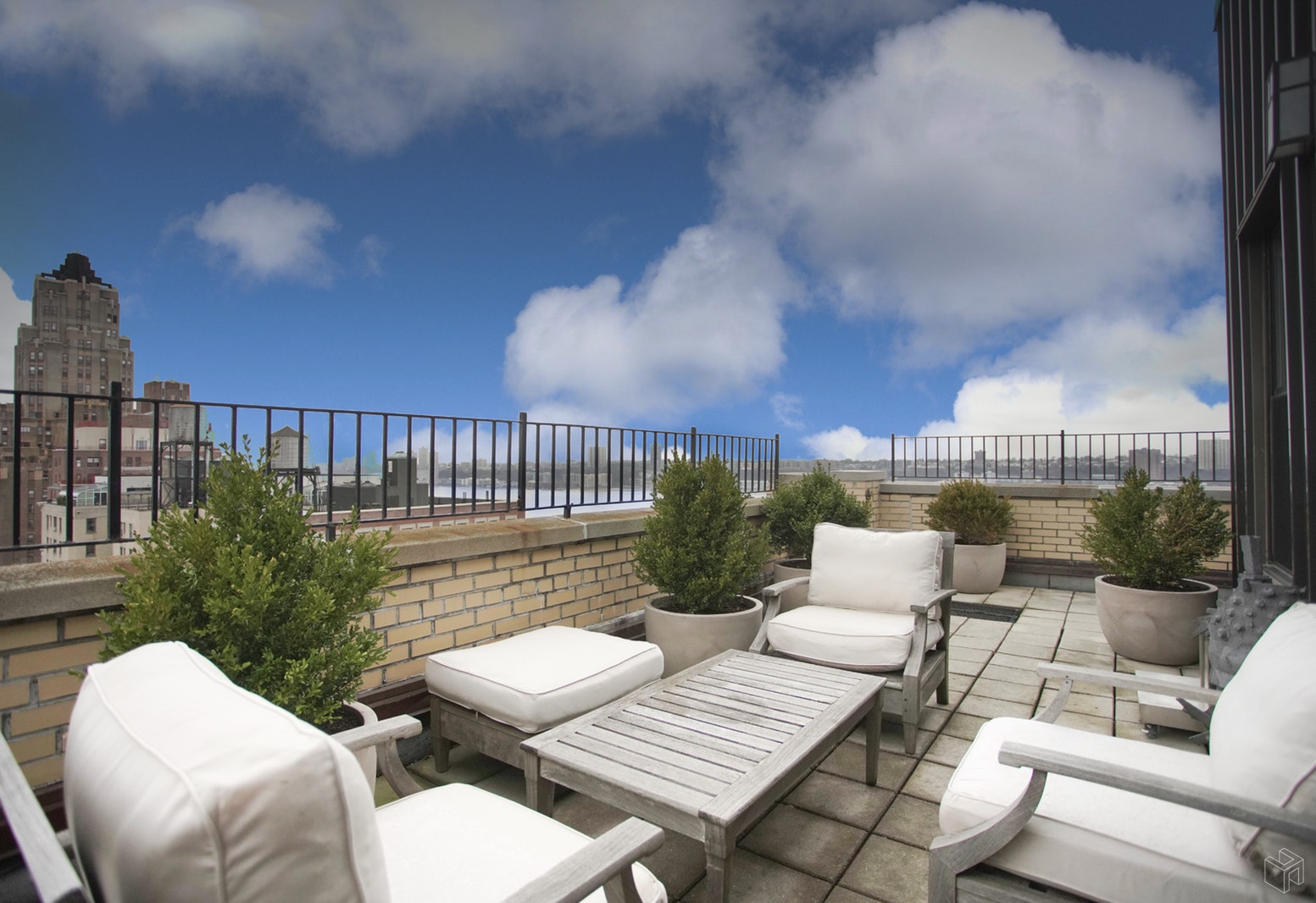 $999,000
The following are selected closed transactions in which Christine O Neal represented the buyer, the seller, or both:
TOWNHOUSES
48 E 74th (Bldg)
148 W 76th (Bldg)
255 W 101 St (Bldg)
330 W101st (Bldg)
150 W 76th (Bldg)
150 W76th (Bldg.)
43 W 69th (Bldg)
244 W 21st (Bldg.)
248 W 21st.(bldg.)
57 W85th (Bldg)
212 W 20th (Bldg)
242 W 21st (Bldg)
6 W 87th Street (Bldg)
COOPERATIVES AND CONDOMINIUMS
440 Wea Apt 4r
310 Wea Apt 15d
425 Wea Apt 6c
800 Wea Apt 15a
924 Wea Apt 105
800 Wea Apt 13e
675 Wea Apt 16a
2166 Broadway Apt 5b
370 Cpw Apt 608
2000 Broadway 23c
16 W16 Apt 6-GS
150 Columbus Apt 21f
1965 Broadway Apt 20f
372 Cpw Apt 16j
225 Cpw Apt 511
25 Cpw Apt 6a
200 Cps Apt 14q
50 W9th Apt 1d
334 W 89 Apt 2
43 W 21 St Apt 4
253 W 70 Apt 5
320 W 76 Apt 2c
108 W75 Apt 2
108w 75 Apt Ph
102 W 75 Apt 5
179 E78 Apt 5b
34 W 74 Apt 5d
140 W. 69 Apt 41
20 W 71 Apt Garden
68 W 74 Apt. 6e
2 W 67 Apt 6g
20 W 64 Apt 18h
333 W 57 Apt 7e
30 W 74 Apt 4a
315 W 86 Apt 10a
334 W 89 Apt 1
219 W 80 Apt 4a
315 W 86 Apt 12a
130 W79 Apt 11f
316 W 90 Apt 5
333 Cpw Apt 115
300 Cpw Apt 7j
145-146 Cpw Apt 21c
101cpw Apt 14a
501 E79th Apt 20a
114 Green St Apt 3
71 Warren Ph 5
323 E 8th St Apt 1
15 Charles St. Apt 11c
300 W 108 Apt 14b
310 W 106 Apt Ph
258 W 99 Apt 5
207 W98 Apt 6bc
317 W 93 Apt 3a
258 W 93 Apt 5a
215 W 91 Apt 102
334 W 89 Apt Br
19 W 85 Apt 1 Ab
29 W82 Apt C
250 W 82 Apt 43
303 W 80 Apt 2b
127 W 80 Apt 1/2
130 W 79 Apt 6e
30 W60th Apt 7s
101w 79 Apt 14cd
101 W79th Apt 8e
119 W 77 Apt 1
108 W 75 Apt Garden
View Over Time: 310 West 106th Street Phc - Upper West Side, NYc
310 West 106th Street PHC - Upper West Side, NYC - Web #:18013563 Madeleine Dale, Lic. Assoc. R.E. Broker Tel: (212) 381-2290 - Cell: (917) 309-6560 mdale@halstead.com Christine O Neal, Lic. Assoc. R.E. Broker Tel: (212) 381-2220 - Cell: (917) 922-4405 coneal@halstead.com
310 West 106th Street Phc - Upper West Side, NYc
310 West 106th Street PHC - Upper West Side, NYC - Web #:18013563 Madeleine Dale, Lic. Assoc. R.E. Broker Tel: (212) 381-2290 - Cell: (917) 309-6560 mdale@halstead.com Christine O Neal, Lic. Assoc. R.E. Broker Tel: (212) 381-2220 - Cell: (917) 922-4405 coneal@halstead.com
Agent Profile