Agent Profile
Curtis Goldstein
Licensed Real Estate Salesperson
West Side Office
Tel: (212) 381-2338
Cell: (845) 659-6564

My Profile:
Languages Spoken: HEBREW, YIDDISH, ENGLISH
Curtis Goldstein showed his first home in Los Angeles, California when he was 8 years old. No, he wasn't a licensed real estate agent yet but his family's interests in real estate quickly piqued his interest and he loved tagging along to their listing appointments. Then when the family moved to New York, Curtis brought his love for real estate with him.
Once in New York, Curtis immersed himself in all of the different Manhattan and Brooklyn neighborhoods, taken by the classic pre-war buildings, brownstones, new developments and walkability, features so very different from the Westcoast he was used to. But thanks to his California upbringing, Curtis has a Zen approach he applies to a New York focus. This allows him as an agent to develop congenial relationships for successful negotiations while remaining attentive to his clients' needs.
Recognized as a Halstead Property 'Social Ambassador,' Curtis has been recognized for the depth and quality of his social media postings and his subsequent large following on Facebook and Instagram. His popular hashtag, #ClosingTime, is a trending topic providing an inside look at his relationships with customers and clients and his intricate deals. As part of his Social Ambassador status, Halstead calls upon Curtis to utilize his on-line expertise to help promote the company's Annual Meeting.
Curtis' clients agree he has the ability to convey the intricacies of even the most complex real estate deal in understandable terms. His integrity and focus on service coupled with his knowledge of the market and its pricing have created an ever-growing list of satisfied clients with whom he builds lifelong relationships that go well beyond "the deal."
Curtis has the passion and patience to find his clients the ideal home fitting their specific needs and uses Halstead's industry-leading data to help negotiate the best possible price. Homeowners who have worked with Curtis have seen up close just how tirelessly he markets their home, taking advantage of all of Halstead's most innovative technologies such as its 'View Over Time' time-lapse photography along with virtual staging and renovation. It is such dedication that leads to #ClosingTime in the fastest possible time while netting them the highest possible price, along with #ParkAvenuePerfection—another favorite hashtag of his. Developers and those looking for investment properties instantly recognize Curtis' ability to effectively utilize their time and identify opportunities where the numbers work for their individual needs. Curtis has been called upon to take over listings where other agents have failed, successfully relaunching listings for positive outcomes.
Before working in real estate full-time, Curtis was an Independent Distributor for health & nutritional supplements, taught middle school and produced and worked in post-production for HBO. In his spare times, Curtis is a movie buff, loves literature, learns Talmud, enjoys doing Yoga and performing good deeds.
Curtis is a member of the Real Estate Board of New York.
Halstead Manhattan, LLC
345 West 21st Street #3C
Chelsea, NYC
1 of 9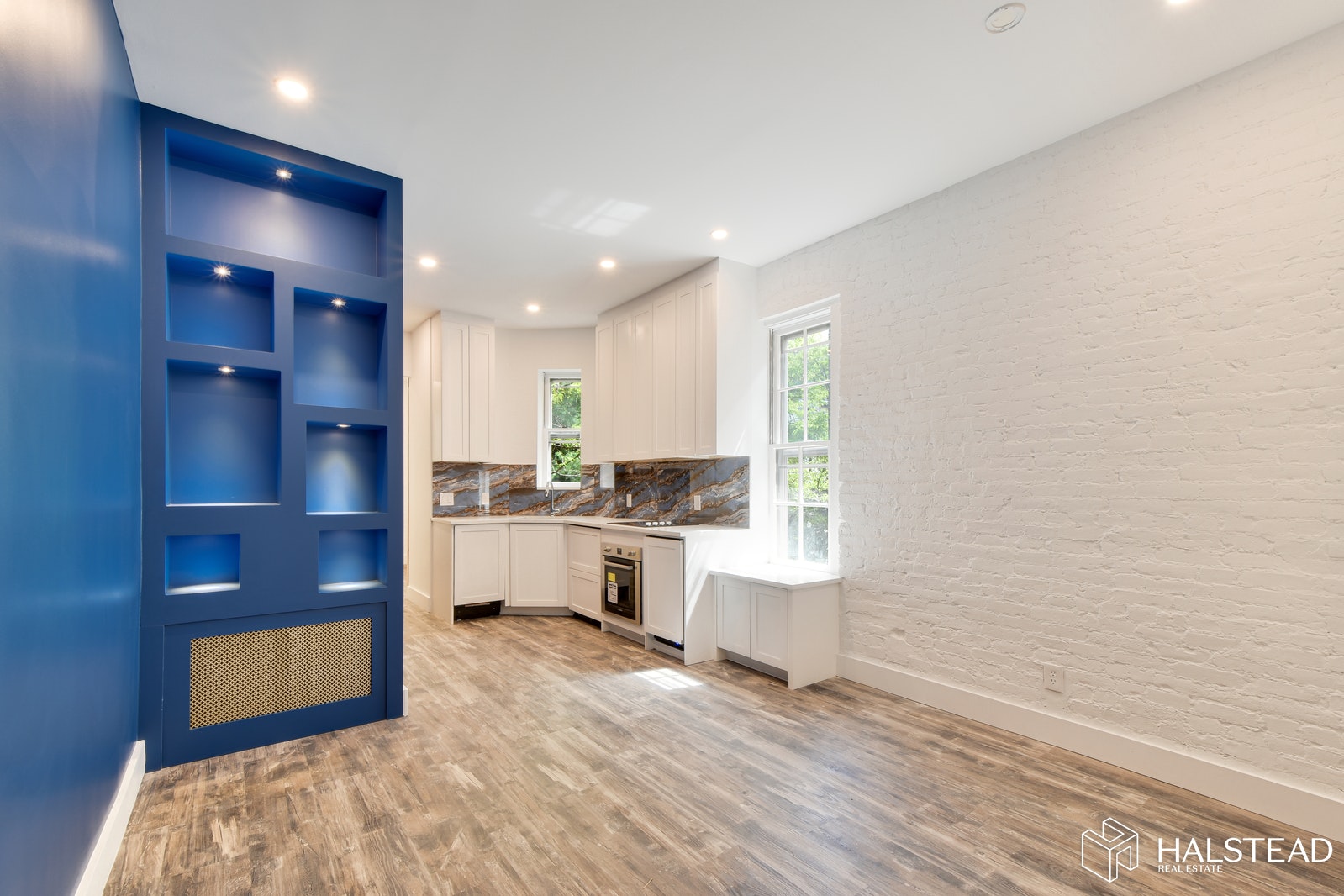 $695,000
The following are selected closed transactions in which Curtis Goldstein represented the buyer, the seller, or both:
SINGLE FAMILY HOMES
13 Sutton Place
4 Sutton Square
674 West 231st Street
COOPERATIVES AND CONDOMINIUMS
160 West End Avenue #2B
2109 Broadway #15-06
49 West 96th Street, #3E
169 East 92nd Street, #D1
205 West 89th Street, #3E
11 Riverside Drive, #7Ke
1420 York Avenue, #4L
102 West 85th, #7H
240 West 98th Street, #3G
1919 Madison, #100
203 West 87th Street, #53
57 West 93rd Street, #5A
RENTALS
300 West 10th Street, #2B
814 10th Avenue
98-05 67th Ave, #4D
408 Main Street #21M
112 East 90th Street, #2D
206 West 88th Street
154 W. 70th Street, #3B
154 Columbus Avenue, #3R
160 West 62nd Street, #6G
2109 Broadway, #1462
210 West 88th Street, #3R
30 Monroe Place, #1A
30 Monroe Place, #1B
55 West 25th Street, #31H
121 Bennett, 22b
161 West 106th Street #2E
121 Bennet Avenue #55A
315 W. 88th Street, #3A
211 North End Ave, #3A
200 West 90th Street, #2
341 West 71st Street, #10
55 West 95th Street, #43
206 West 88th Street, #3R
382 Central Park West, #15G
167 West 85th Street, #6
230 West 82nd Street, B-3
239 East 120th, #3B
2860 Bailey, #7B
239 East 120th, #2B
253 West 73rd Street, #8H
152 West 121st, #2
28 Perry Street, #2R
10 West 75th Street, #7
58 West 72nd Street, #3C
160 West 71st Street, #10K
203 West 91st Street, #1C
17 West 67th Street, #1B
204 East 7th Street, #14
110 East End Ave., #10L
818 Dean Street
261 West 28th Street, #5A
2860 Bailey, #7E
564 Amsterdam, #4A
276 Riverside, 5aa
Agent Profile