Agent Profile
David K. Hawes
Licensed in Connecticut
Darien Office
Tel: (203) 656-6524
Cell: (203) 856-4775

With more than 24 years of real estate experience in Fairfield County, CT, David Hawes is well known for his ability to find his clients the perfect home. David, together with wife Holly, managed a real estate firm of 60 agents that served the communities of Darien, New Canaan, Rowayton and Norwalk before partnering with Halstead Property Connecticut. He is currently the designated broker and a Chairman's Council Member at Halstead.

Prior to working as a real estate broker, David worked as a custom home builder for 20 years, during which he founded DK Hawes, Inc. Equipped with an extensive knowledge of home construction and a wide range of solid relationships in the building trades, David is able to offer his clients access to his vast connections of resources as well as to provide broad, practical real estate advice. He previously served on the legislative committee of the Connecticut Association of Realtors.

During his career in building and real estate, he has been the buyer, seller and landlord which gives him an insight that is consistently appreciated by his clientele. Providing answers to his clients' questions is important to him, as is ensuring that the right questions are raised so that clients have the facts essential to their decision making.

Outside of the office, David enjoys photography, gardening, fishing and boating on Long Island Sound with family and friends. David is also active in the community. He founded the Darien Police Boat Fundraiser that fulfilled its goal of providing the local marine unit with a state-of-the-art, fully-equipped police boat and served as Vice-Chairman of the Darien Police Department Building Committee.
Halstead Connecticut, LLC
53 Maple Street
Darien, Connecticut
1 of 3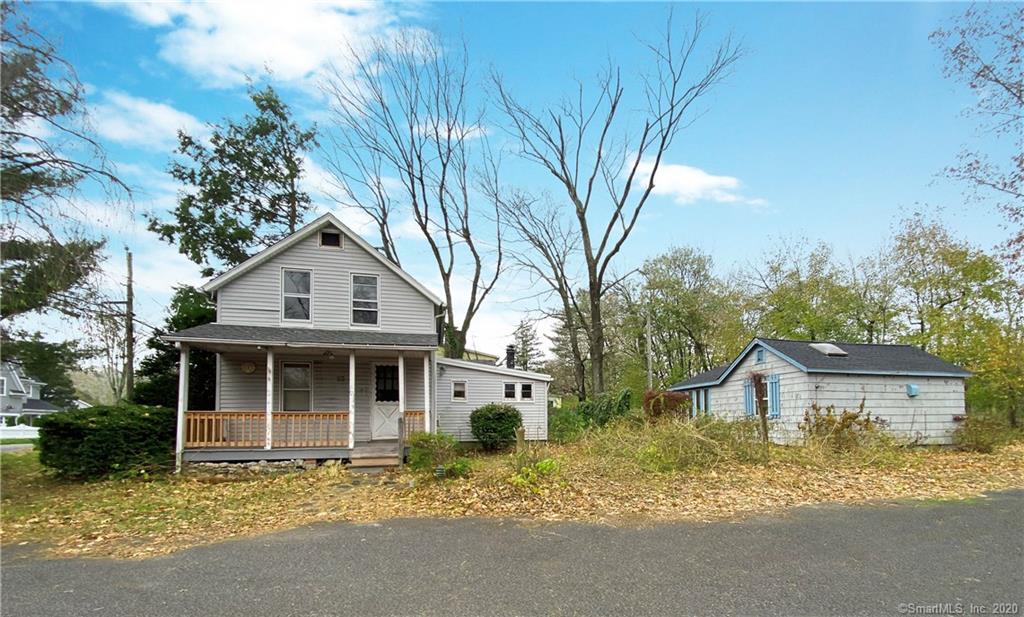 $425,000
53 Maple Street
Darien, Connecticut
1 of 3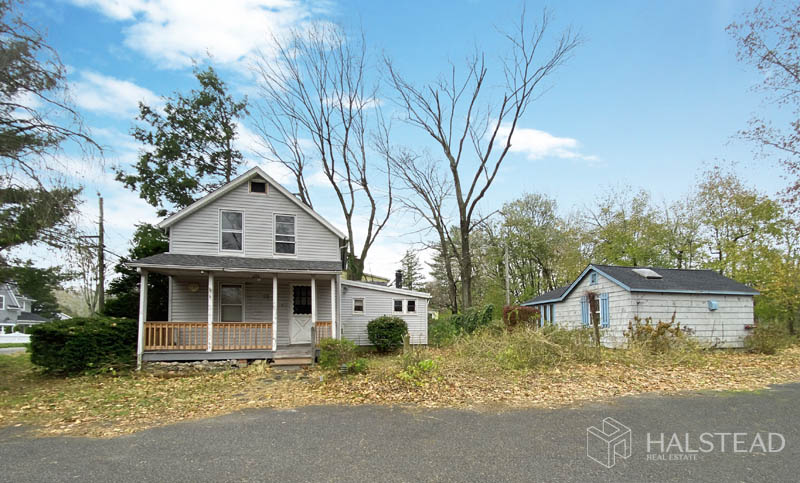 $425,000
2

Beds

1

Bath

5

Rooms

0.15

Acres

960

Sqft
The following are selected closed transactions in which David K. Hawes represented the buyer, the seller, or both:
SINGLE FAMILY HOMES
13 Greenleaf Avenue, Darien, CT
32 Pasture Lane, Darien, CT
40 Blueberry Lane, Darien, CT
63 Andrews Drive, Darien, CT
44 Holly Lane, Darien, CT
86 Middlesex Road, Darien, CT
23 Catalpa Terrace, Darien, CT
23 Waterbury Lane, Darien, CT
9 Seagate Road, Darien, CT
61 Five Mile River Road, Darien, CT
20 Hollow Tree Ridge Road, Darien, CT
55 Relihan Road, Darien, CT
20 Buttonwood Lane, Darien, CT
22 Linda Lane, Darien, CT
5 Birch Street, Norwalk, CT
23 Park Place, Darien, CT
33 Coachlamp Lane
55 Relihan Road, Darien, CT
454 Flax Hill Rd, Norwalk, CT
19 Thomasina Lane, Darien, CT
160 Old Kings Highway N, Darien, CT
333 West Avenue #5, Darien, CT
145 Middlesex Road, Darien, CT
22 Dickinson Street, Darien, CT
69 Maple Street, Darien, CT
3 Crockett Street, Rowayton, CT
21 Park Lane, Darien, CT
227 Hollow Tree Ridge Road, Darien, CT
29 Mckinley Street, Rowayton, CT
38 Lake Drive, Darien, CT
5 Salt Box Lane, Darien, CT
138 Hollow Tree Ridge Road, Darien, CT
18 Edgerton Street, Darien, CT
6 Mccrea Lane, Darien, CT
15 Holmes Court, Darien, CT
20 Wilson Ridge Road, Darien, CT
758 Smith Ridge Road, New Canaan, CT
25 Driftway Lane, Darien, CT
40 Hilton Street, Darien, CT
7 Archer Lane, Darien, CT
7 Chester Road, Darien, CT
80 Christie Hill Road, Darien, CT
81 White Oak Shade Road, New Canaan, CT
18 Thomasina Lane, Darien, CT
52 Coachlamp Lane, Darien, CT
19 Lighthouse Way, Darien, CT
45 Arrowhead Way, Darien, CT
23 Royle Road, Darien, CT
25 Peterick Lane, Darien, CT
27 Nearwater Road, Darien, CT
3 Lillian Terrace, Darien, CT
8 Contentment Island Road, Darien, CT
83 Delafield Island Road, Darien, CT
11 Deerfield Road, Darien, CT
17 Point O Woods Road, Darien, CT
32 Pasture Lane, Darien, CT
6 Farm Creek Road, Norwalk, CT
23 Royle Road, Darien, CT
39 Cove Avenue, Norwalk, CT
8 Hickory Lane, Darien, CT
84 Highland Avenue, Norwalk, CT
95 Raymond Street, Darien, CT
19 Academy Street, Darien, CT
30 Dubois Street, Darien, CT
333 West Avenue Noroton Green #4, Darien, CT
48 Noroton Avenue, Darien, CT
14 Vincent Place, Norwalk, CT
27 Pasture Lane, Darien, CT
6 By Road, Darien, CT
18 Long Neck Point Road, Darien, CT
333 West Avenue Noroton Green #1, Darien, CT
42 Wee Burn Lane, Darien, CT
13 Peterick Lane, Darien, CT
251 Noroton Avenue, Darien, CT
27 Richmond Drive, Darien, CT
333 West Avenue Noroton Green #7, Darien, CT
63 Old Kings Highway South, Darien, CT
12 Red Cedar Drive, Darien, CT
31 Harriett Lane, Darien, CT
333 West Avenue Noroton Green #2, Darien, CT
333 West Avenue Noroton Green #5, Darien, CT
5 Webster Valley Road, Darien, CT
14 Revere Road, Darien, CT
2 Shady Acres, Darien, CT
21 Canoe Trail, Darien, CT
24 Pasture Lane, Darien, CT
333 West Avenue Noroton Green #8, Darien, CT
16 Morley Lane, Darien, CT
21 Oakshade Avenue, Darien, CT
333 West Avenue Noroton Green #3, Darien, CT
333 West Avenue Noroton Green #6, Darien, CT
9 Whaling Road, Darien, CT
1909 Boston Post Road, Darien, CT
61 Old Kings Highway South, Darien, CT
8 Brushy Hill Road, Darien, CT
253 Middlesex Road, Darien, CT
29 Greenleaf Avenue, Darien, CT
90 Goodwives River Road, Darien, CT
53 Contentment Island Road, Darien, CT
1 Shady Acres Road, Darien, CT
39 Southwood Drive, New Canaan, CT
70 West Avenue, Darien, CT
25 Driftway Lane, Darien, CT
8 Fox Hill Lane, Darien, CT
15 Casement Street, Darien, CT
50 Dubois Street, Darien, CT
142 Five Mile River Road, Darien, CT
5 Country Club Road, Darien, CT
56 West Avenue, Darien, CT
8 Revere Road, Darien, CT
251 Richards Avenue, Norwalk, CT
45 Arrowhead Way, Darien, CT
79 Roton Avenue, Rowayton, CT
MULTI FAMILY HOMES
70 West Avenue, Darien, CT
COOPERATIVES AND CONDOMINIUMS
71 Aiken Street #B10, Norwalk, CT
136 East Avenue #4B, Norwalk, CT
72 West Avenue, Darien, CT
3 Bank Street #6, New Canaan, CT
179 South Avenue #12, New Canaan, CT
57 Hale Lane, Darien, CT
66a Heritage Hill Road, New Canaan, CT
LAND
8 Contentment Island Road, Darien, CT
252 West Avenue, Darien, CT
56 Maple Street, Darien, CT
63 Old Kings Highway South, Darien, CT
RENTALS
1 Shady Acres Road, Darien, CT
144 East Avenue, Unit B304, Norwalk, CT
87 West Avenue, Darien, CT
Halstead Agents Contribute Flags To Darien
Initiated by David Hawes, Halstead Agent, a number of community leaders in Darien have come together to donate 100 American Flags to the town of Darien. As of Memorial Day weekend, the flags now adorn existing light posts throughout the town and will remain through the 4th of July weekend.
Wednesday, June 7, 2017
Our Top 1% Grossing Agents & Teams In 2015
PRESENTING HALSTEAD'S TOP 1% GROSSING AGENTS AND TEAMS FROM 2015 Halstead Property was very excited to post its best year ever in number of deals and gross commissions in 2015. Our year was over 12% better than the previous record breaking year of 2014. We also had the...
Monday, April 18, 2016
Watch Recap Of Halstead's Five Years In CT
HALSTEAD PROPERTY CELEBRATES FIVE YEARS IN CONNECTICUT  To commemorate Halstead Property's 5th Anniversary in Connecticut, Halstead's agents and executives in Connecticut and top agents from the New York Metro Area came to celebrate at the Wee Burn Beach Club ...
Friday, October 3, 2014
Agent Profile