Agent Profile
David Wagenheim
Licensed Real Estate Salesperson
East Side Office
Tel: (212) 317-7880
Cell: (212) 920-9217

My Profile:
Languages Spoken: SPANISH, ENGLISH
Broker of the Year - East Side Office | 2015, 2017
Producers Council - Top 2% of the company
Diamond Club Member - ($10M+)
It is often said, 'find what you love to do, and you will never work a day in your life'. I feel blessed and grateful that my passion in life is something that allows me to fulfill other people's dreams by finding them their perfect home. The icing on the cake is that I get to do it in one of the most exciting cities in the world, New York City.
I have continually been recognized as a top producer in my office, was once again named the number one agent for gross commissions, am a member of the prestigious Producer's Council placing me in the top 2% company-wide, as well as Halstead's Diamond Club which is for agents that have sold properties of $10M or more.
With over 15 years of experience I have worked with first time home buyers as well as seasoned buyers. I have helped my clients sell and purchase condos, co-ops, and lofts throughout Manhattan, Brooklyn and the Bronx. What sets me apart is that I treat each and every transaction as if it was my own money. Furthermore, when you hire me, you are getting me and not an assistant. I am present and available to you each and every step of the way seven days a week.
I am also adept at working with foreign clients having been the exclusive real estate agent for over a decade for several relocation companies working with such prestigious firms as L'Oreal, BNP Paribas Bank, Fortis Bank, JWT Advertising, KPMG, and Anheuser Busch, to name a few.
Additionally, I have represented landlords as the exclusive agent for numerous rental buildings, as well as individual investors.What I love most about what I do, is that no day is ever the same. I have gotten to meet and work with fun and interesting people from all over the world. From students, to families, to CEO's, to celebrities there is no greater joy for me than to walk around this great city looking at some of the most amazing properties anywhere until we find you the right one. In addition to getting you the best deal, my goal is to make the process fun and stress free. I mean come on we're looking at real estate in New York City! How fun is that!!
Born in San Juan, Puerto Rico, I was raised in Buffalo, New York and then Maplewood, New Jersey from the time I was 8 years old. I graduated Rutgers University with a Liberal Arts degree. Though I have always been drawn to sales, I took a detour when I moved to Miami, Florida and pursued both acting and producing in film and television in the Hispanic market. Being fluent in Spanish I worked in commercials, soap operas, a sitcom, as well as produced a Spanish language cooking show with Latin celebrities and personalities. That experience led me back to New York City where I became a freelance entertainment reporter for the Spanish language network Univision, where I interviewed actors, producers, and directors in both Spanish and English.
Eventually my true calling came beckoning and I found myself answering an ad for an assistant to a top producer at a real estate firm. I have never looked back. When I am not working, I love to read, watch films, and travel. I am a bit of a beach junkie, so any destination with sun, ocean and sand makes me happy. I have been in New York City since 2002, and though I have helped my clients sell and purchase their homes in almost every neighborhood, my family and I reside and call the Upper West Side home.
I am proud to say that all of my business has been referral based. I look forward to working with you.
Halstead Manhattan, LLC
Se dice, 'si encuentras lo que amas hacer, nunca trabajaras un dia en tu vida'. Me siento bendecido y agradecido que mi pasion es algo que me permite satisfacer los suenos de otros en encontrarles su hogar perfecto. Aun mejor es que logro hacerlo en una de las ciudades mas facinantes del mundo, Nueva York.
Continuamente he sido reconocido como un agente superior en mi oficina, nuevamente fui nombrado como el agente numero uno en comisiones brutas, formo parte del prestigioso grupo Producer's Council que me pone entre el 5% mas exitosos de la compania entera, y tambien el Diamond Club de Halstead que es para agentes que han vendido propiedades de $10M o mas.
Con mas de 15 anos de experiencia he trabajado con compradores novatos al igual veteranos. He vendido y comprado condos, co-ops, y lofts por todo Manhattan, Brooklyn, y el Bronx. Lo que me distingue es que trato cada transaccion como si fuera mi propio dinero. Ademas, cuando me contratas a mi, me consigues a mi y no un asistente. Estoy presente y a tu disposicion en cada paso de la transaccion siete dias a la semana.
Tambien soy adepto a trabajar con clientes del extranjero ya que fui el agente exclusivo por mas de una decada para varias companias de reubicacion trabajando con empresas de prestigio como L'Oreal, BNP Paribas Bank, Fortis Bank, JWT Advertising, KPMG, y Anheuser Busch, entre otras.
Adicionalmente, he representado varios propietarios como el agente exclusivo de sus edificios de alquiler, al igual a inversionistas individuales.Lo que mas amo de mi trabajo, es que no hay dia igual. He conseguido conocer y trabajar con gente divertida e interesante de muchas partes del mundo. Desde estudiantes, a familias, a ejecutivos, y celebridades , para mi no hay mayor alegria que poder caminar por esta gran ciudad viendo propiedades extraordinarias hasta que encontremos la mejor para ti. Ademas de consequirte el mejor acuerdo, mi meta es crear un atmosfera divertida y sin estres. Digo vamos, estamos viendo propiedades en Nueva York! Que divertido es, no?!!
Nacido en San Juan, Puerto Rico, fui criado en Buffalo, New York, y luego Maplewood, New Jersey desde que tenia 8 anos de edad. Me gradue de la Universdad de Rutgers con una licenciatura en artes liberales. Aunque siempre me han atraido las ventas, publicidad y hoteles, tome un desvio cuando me mude a Miami, Florida y segui una carrera en actuacion y produccion en peliculas y television en el mercado hispano. Siendo fluente en espanol, trabaje en comerciales, telenovelas, comedias, asi como produje un programa de cocina con celebridades y personalidades del mundo Latino. La experiencia me llevo de regreso a Nueva York donde trabaje como reportero de entretenimiento independiente entrevistando actores, productores, y directores, en ingles y espanol, para la cadena hispana Univision. Eventualmente mi verdara vocacion me fue llamando y me encontre contestando una advertencia para ser un asistente de unagente superior en una empresa de bienes raices. Nunca he mirado atras. Cuando no estoy trabajando, me encanta leer, ver peliculas, y viajar. Soy adicto a la playa, asi que cualquier destino con sol, mar y arena me hace feliz. He vivido en Nueva York desde el 2002, y aunque he ayudado a mis clientes vender y comprar sus hogares en casi cada barrio, donde mi familia y yo residimos y llamamos casa es el Upper West Side.
Me enorgullese decir que todo mi negocio ha sido a base de referencias. Espero con interes trabjar con usted.
Halstead Manhattan, LLC
238 West 108th Street #GARDEN
Upper West Side, NYC
1 of 10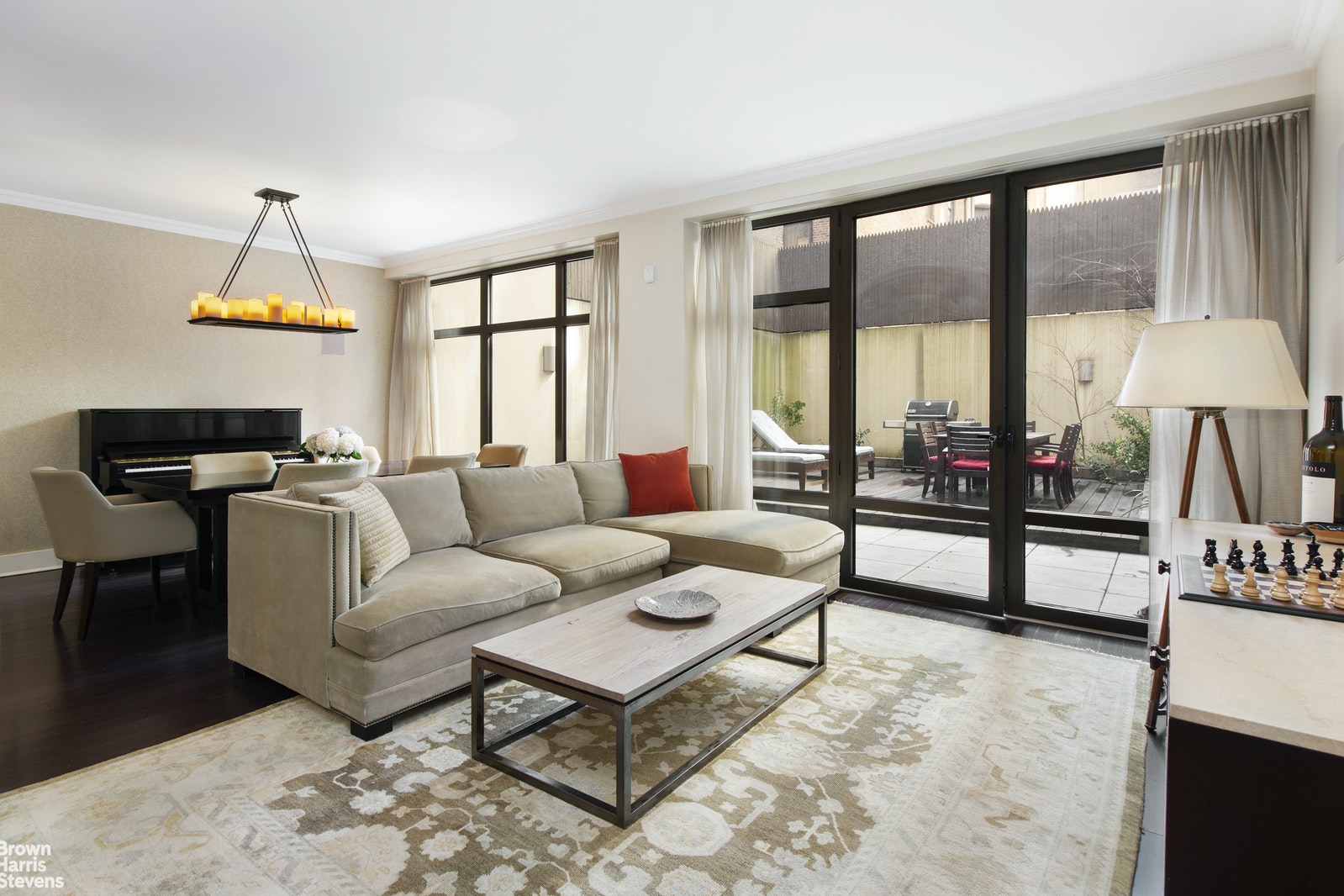 $2,595,000
3

Beds

2.5

Baths

6

Rooms

2048

Sqft
20 Clinton Street #6B
Lower East Side, NYC
New
1 of 5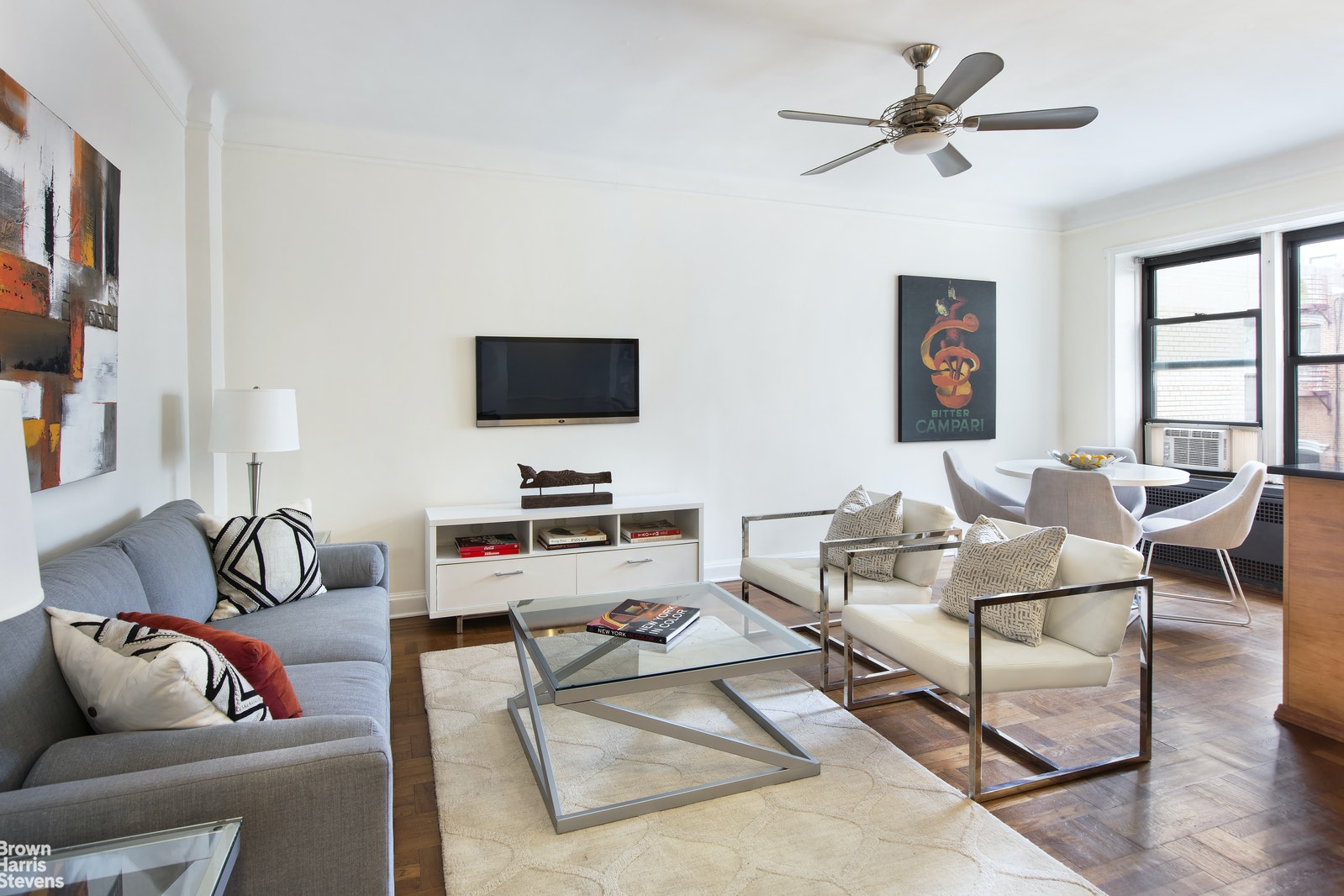 $988,000
1

Bed

1

Bath

3

Rooms

763

Sqft
The following are selected closed transactions in which David Wagenheim represented the buyer, the seller, or both:
TOWNHOUSES
157 E 82 Street
152 E 62 Street
310 E 84 Street
45 E 63 Street
615 West End Avenue
152 W 15 Street
127 E 71 Street
41 King Street
25 W 9 Street
115 W 11 Street
230 W 15 Street
COOPERATIVES AND CONDOMINIUMS
238 West 108th Street #Garden
15 William Street - 46l
238 West 108th Street #Ph
45 East 22 Street Apt.51A
45 East 22 Apt.53A
1400 Fifth Avenue Apt.8J
20 Clinton Street Apt.6B
220 West 93 Street Apt.12A
2 Columbus Avenue Apt.19A
2 Columbus Avenue Apt.19A
75 Central Park West Apt.9Cd
30 East 65 Street Apt.15B
165 West 91 Street Apt.15A
173-175 Riverside Drive Apt.10N
650 Park Avenue Apt.2F
455 West 21 Street
200 Chambers Street - 27a
200 Chambers Street - 27b
222 East 71 Street - 5d
222 East 71 Street - 1c
42 West 120 Street
235 East 87 Street
10 West End Avenue - 25d
1 River Terrace
72 Berry Street
301 West 57 Street
148 Greene Street
225 Fifth Avenue
7 Essex Street
359 West 11 Street
421 Hudson Street
10 West End Avenue - 10b
1280 Fifth Avenue - 8gh
400 E 67 Street
425 W 53 Street - Ph2
305 E 85 Street
101 W 80 Street
304 E 65 Street
333 E 43 Street
238 W 108 Street Apt.4
460 E 79 Street
212 E 57 Street - 2c
212 E 57 Street - 3a
300 E 23 Street - 17b
230 Riverside Drive
1170 Fifth Avenue
84 Bedford Street
88 Morningside Avenue - 10e
1400 Fifth Avenue - 8j
201 E 25 Street
250 E 87 Street
323 Greenwich Avenue
103 Fifth Avenue
207 E 57 Street
One Morton Square
425 Fifth Avenue
200 E 32 Street
217 E 96 Street
74 Warren Street
210 W 78 Street
53 Murray Street
RENTALS
100 Riverside Boulevard - 8n
500 East 77 Street
510 West 52 Street
33 West 84 Street
66 West 89 Street
350 East 14 Street
53 Park Place
255 West 94 Street
1675 York Avenue
235 West 56 Street
340 East 20 Street
222 East 34 Street
11 Cornelia Street
12 East 88 Street - 2d
200 West 67 Street
200 West 67 Street - 39a
12 East 88 Street - 9d
1735 York Avenue
12 East 88 Street - 3c
139 West 75 Street
12 East 88 Street - 6a
12 East 88 Street - 2e
12 East 88 Street - 9a
105 Duane Street
300 East 75 Street
333 East 56 Street
12 East 88 Street - 11a
12 East 88 Street - 10b
12 East 88 Street - 8c
12 East 88 Street - 7b
1009 Park Avenue - 15b
1009 Park Avenue - 2b
14 East 10 Street
275 Central Park West
1009 Park Avenue
200 W 72 Street
57 W 75 Street
75 Clinton Avenue
300 E 56 Street
450 North End Avenue
12 E 86 Street
165 E 66 Street
211 North End Avenue
36 Laight Street
305 Second Avenue
50 Murray Street
155 Riverside Drive
300 E 56 Street
400 E 84 Street
1365 York Avenue
85 East End Avenue
238 West 108th Street #Garden
238 West 108th Street #GARDEN David Wagenheim, Lic. R.E. Salesperson Tel: (212) 317-7880 - Cell: (212) 920-9217 dwagenheim@bhsusa.com
Agent Profile