Agent Profile
Dina Scheinman
Licensed Associate Real Estate Broker
Park Avenue Office
Tel: (212) 381-2319
Cell: (917) 301-7933

My Profile:
Languages Spoken: HEBREW, PORTUGUESE, SPANISH, ENGLISH
Top Broker of the Year New York 2016
Highest Transaction Award 2016 – Company-wide
Highest Office Leasing Transaction 2016 – Company-wide
Broker of the year 2016 – Park Avenue
Voted Trulia Top Agent
Voted Wall Street Journal Real Trends Top Agent
Diamond Club
Saphire Club
Platinum Club
Gold Club
Producers Council
Member of the Real Estate Board of New York
If you are in need of a multilingual Real Estate professional, Dina is the person to contact. She is fluent in Portuguese, Spanish and English, and has a working knowledge of Hebrew and French.
Dina was born and raised in Sao Paulo, Brazil. She joined Halstead Property after a successful career in International Private Banking, where she worked exclusively with International High Net Worth individuals. Through this experience, she developed the skills to deal with her customers' various complex needs, such as wealth planning and management advice, strategic succession and family planning as well as other personal financial matters.
Integrity, enthusiasm and professionalism are qualities that define Dina's personality. She treats each customer with the highest level of care, and is always looking to achieve the best results on her clients' behalf. Her persistence, superb negotiating skills and an innate talent for listening to her customers and accurately assessing their needs are some of the attributes that make Dina so successful at helping her customers find their dream homes.
Dina has lived on the Upper West Side of Manhattan for the past 18 years, and loves every aspect of what the city has to offer.
Halstead Manhattan, LLC
Procurando um corretor de imoveis multi-lingue em Nova York? Dina e o seu contato. Fluente em Portugues e Espanhol, possui ainda um bom conhecimento em Hebraico e Frances.
Dina nasceu e foi criada em Sao Paulo, no Brasil. Transferiu residencia para Nova York onde, apos uma carreira bem sucedida na area de International Private Banking , trabalhando exclusivamente com clientes de alta renda foi contratada pela Halstead Property em Manhattan. Com a experiencia adquirida na area financeira, Dina e hoje uma profissional preparada para auxiliar os clientes em assuntos complexos tais como Planejamento Sucessorio Familiar, Planejamento Financeiro, entre outros.
Algumas das caracteristicas que a definem sao Integridade, Entusiasmo e Profissionalismo. Cada cliente e recebido com uma atencao altamente personalizada, com o objetivo de conseguir os melhores resultados relacionados aos investimentos no mercado imobiliario de Nova York.
A persistencia, discricao e entusiasmo para negociacoes, combinados ao talento em escutar os clientes objetivamente, definem o seu sucesso na carreira de Real Estate em Manhattan. Seja para comprar, vender ou alugar uma propriedade para moradia ou investimento, Dina e a pessoa que voce procura.
Dina reside no Upper West Side em Manhattan ha 18 anos e aproveita todas as coisas boas que a Cidade oferece.
Halstead Manhattan, LLC
44 East 67th Street #11/12E
Upper East Side, NYC
Contract Signed
1 of 8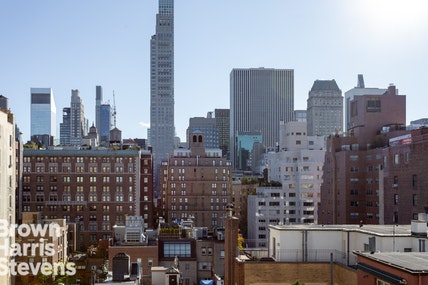 $2,750,000
2

Beds

3

Baths

5

Rooms

1670

Sqft
The following are selected closed transactions in which Dina Scheinman represented the buyer, the seller, or both:
COOPERATIVES AND CONDOMINIUMS
160 East 22nd Street
500 West 21st
444 W. 19th Street,#7E
15 East 69th Street,#16A
15 East 69th Street,#9A
160 East 22nd,#20a
166 East 63rd,#8h
800 Park Avenue#7
2250 Broadway, #5F
111 Hicks Street
105 West 73rd
107 West 86th Street
310 West 52nd Street, #6C
146 West 57th, #71B
641 Fifth Avenue/#PH-1
610 Park Avenue, #6B
120 Riverside Boulevard, #6D
2 Columbus Avenue, #25C
170 East End Avenue/3L
120 Riverside Boulevard, #11A
800 Park Avenue,#7
350 W. 50th/#4gg
45 East 80th, #22A
171 W. 57th Street,#3B
151 E. 85th Street/16E
120 Riverside Boulevard, Apt.# 6d
171 E. 84 Th Street, Apt#27Ab
250 W. 89th Street, Apt. #3H
166 E. 63rd Street, Apt#8G
155 W. 70th Street, Apt. 15e
COMMERCIAL
RENTALS
455 Main Street
455 West 20th Street,#5B
200 W. 67 Street, Apt. #14D
455 Main Street,#16E
2 Cooper Square
455 Main Street, #16E
105 Duane Street
230 W. 56 Th Street, #52E
250 W. 109th Street
350 W. 50th Street, #4Ee
2 Gold Street, Apt. #4311
2019 Real Trends America's Best R.E. Agents
We are thrilled to announce that 37 Halstead agents were named to the 2019 REAL Trends America's Best Real Estate Professionals list, a prestigious awards ranking produced by REAL Trends and Tom Ferry International. The list ranks the most productive agents by state based on closed transaction sides and closed...
Thursday, August 15, 2019
Halstead Named Crowned Heads Of Real Estate
Halstead Real Estate was one of the only brokerage firms in NYC featured in a two-page spread in Avenue Magazine's April 2017 Real Estate issue, "The Crowned Heads of Real Estate." The magazine's editorial staff handpicked top agents and executives that "hold the keys to the kingdom" in New York...
Friday, April 7, 2017
Halstead's Top Agents From 1st Quarter 2016
HALSTEAD'S TOP 1% AGENTS & TEAMS FOR FIRST QUARTER 2016  At Halstead, we win for our clients and for our team, and we love to share our successes! Enjoy below the Top 1% of Individual Agents and Teams who posted the highest gross production in the First Quarter...
Thursday, May 5, 2016
Agent Profile