Agent Profile
Elizabeth Alicea
Licensed Real Estate Salesperson
West Side Office
Tel: (212) 381-2671
Cell: (561) 436-0278

Languages Spoken: SPANISH, ENGLISH
Liz Alicea is a motivated real estate professional who is well versed in all aspects of real estate. She has 14 years of experience in residential sales and rentals of single-family and multi-family homes, cooperatives and condominiums. Liz works closely with lending institutions on behalf of buyers to assist them in obtaining financing. She prides herself on her interpersonal skills, attention to detail, follow through and, most importantly, her ability to listen to her client's needs. These qualities ensure that every real estate transaction results in a satisfied client, and as a result, Liz enjoys a continuing relationship with clients who refer her to their friends and family. Her areas of focus include Manhattan, Inwood, Riverdale and Westchester county.
As a member of the Real Estate Board of New York's (REBNY) Upper Manhattan Committee, she is involved with colleagues in various efforts in organizing the annual Open House Expo, and the panel meetings geared towards the public that focus on current trends/concerns vis a vis real estate industry experts.
Prior to joining the real estate industry, Liz was a Director of Human Resources for a Fortune 10 Company located in New York City. In that role, she worked closely with senior management including the supervision of her staff. She brings a professional, ethical and down to earth approach that has made her successful throughout her career.
Liz was a long-term resident of Inwood where she raised her two sons and granddaughter. She has seen the growth and change that has taken place in the Upper Manhattan. Liz now calls Riverdale her home. When she is not working with her clients, Liz enjoys walking, reading, decorating, dancing, and spending time with her family. She is a member of the Real Estate Board of New York, the Hudson Gateway Association of Realtors (HGAR) holds a Bachelor of Science in Business Management, and has credentials in Certified Distressed and Investment Properties.
Halstead Manhattan, LLC
880 Boynton Avenue #5A
Soundview, New York
Contract Signed
1 of 13
$195,000
The following are selected closed transactions in which Elizabeth Alicea represented the buyer, the seller, or both:
SINGLE FAMILY HOMES
19 Highview Terrace
1362 Stadium Avenue
72 Laurel Place
22 Jason Lane
62 Jason Lane
63 Moquette Row
1887 Watson Avenue
MULTI FAMILY HOMES
3836 12th Avenue, Brooklyn, New York
3102 Eastchester Road
TOWNHOUSES
COOPERATIVES AND CONDOMINIUMS
1910 Pelham Parkway South , 1c
3840 Greystone Avenue, 2o
50 E. Hartsdale Avenue 7b
340 Haven Avenue #6L
70 Gateway Road, 153w
2102 Holland Avenue #3A
1790 Third Avenue, 201
50 E. Hartsdale, 8a
89 N. Broadway, Apt. 117
525 West 236 Street, 6e
3750 Hudson Manor Terrace, Unit 3be
350 Cabrini Blvd, 6j
180 Van Courtlandt Ave, 6j
50 E. Hartsdale Avenue, 8a
1803 Riverside Drive, Unit 3l
100 Overlook Terrace, Apt. 3e
66 Overlook Terrace
3816 Waldo Ave
4501 Broadway
2 Magaw Place, Unit 43a
350 Cabrini Boulevard, 6k
25 Chittenden Avenue, Apt. 3c
200 Pinehurst Avenue
116 Pinehurst Avenue
860 West 181 Street, Apt. 56
8 Fordham Hill Oval, 8g
3512 Oxford Avenue, 3d
255 Cabrini Blvd, 4e
5650 Netherland Avenue, 6d
6 Fordham Hill Oval, 8f
50 Park Terrace West
116 Pinehurst Avenue, Apt. A44
5650 Netherland Avenue 6d
295 Bennett Avenue, Apt. 4g
655 Riverside Drive, Apt. 3a
200 Cabrini Blvd, Apt. 7
225 Bennett Avenue, Apt. 4r
2530 Independence Avenue, Apt. 6k
143 Bennett Avenue
3215 Netherland Avenue
113-14 72 Road
3390 Wayne Avenue
255 Cabrini Boulevard
880 West 181 Street
715 West 180 Street
116 Pinehurst Drive
100 Overlook Terrace
16 Magaw Place
416 West 129 Street
100 Overlook Terrace
579 West 215 Street
340 Haven Avenue
640 West 239 Street
RENTALS
708 West 171 Street
14 N. Chatsworth Avenue
680 Fort Washington Avenue, 5e
3555 Oxford Avenue, 3c
511 West 235 Street, 4g
511 West 235 Street, 7a
511 West 235 Street, Apt. 5a
825 West 187 Street, Apt. 3e
511 West 235 Street, 3g
511 West 235 Street, Unit 4g
511 West 235 Street, 6d
511 West 235 Street 4a
3555 Oxford Avenue, 2d
205 Pinehurst Avenue, Apt. 5b
200 Bennett Avenue
499 Fort Washington Avenue
385 Fort Washington Avenue
570 Fort Washington Avenue 34a
200 Bennett Avenue, 6h
3555 Oxford Ave, Apt. 2a
3555 Oxford Avenue, Apt. 6h
3555 Oxford Avenue, Apt. 3d
825 West 187 Street, Apt. 4h
3555 Oxford Avenue, Apt. 5d
3555 Oxford Avenue, Apt. 3a
3555 Oxford Avenue, Apt. 3e
65 Park Terrrace West 3c
386 Fort Washington Avenue, Apt. 4c
161-84 Nagle Avenue
65 Park Terrace West
65 Park Terrace West
65 Park Terrace West
1561 Williamsbridge Road
3555 Oxford Avenue
3555 Oxford Avenue
570 Fort Washington Avenue
3555 Oxford Avenue
225 Bennett Avenue
100 Overlook Terrace
3555 Oxford Avenue
560 West 218 Street
205 Pinehurst Ave
265 Cabrini Boulevard
265 Cabrini Boulevard
195 Bennett Avenue
720 West 172 Street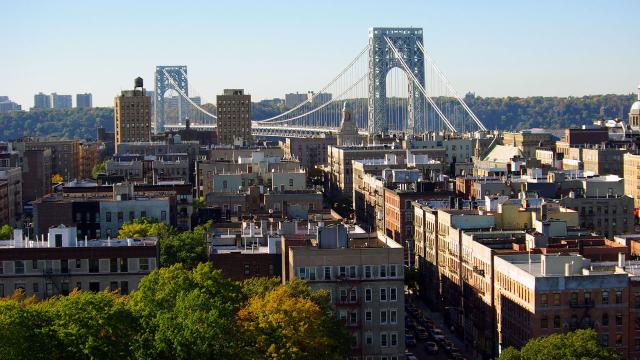 Washington Heights
Halstead's Executive Director of Sales Gus Perry leads you on a tour of the Washington Heights Section of Upper Manhattan. Washington Heights has a strong community feel as supported by its mom-and-pop shops. Fort Tryon Park is the "jewel" of Washington Heights. The park home is to exquisite gardens and The Met's medieval exhibit at the Cloisters. Watch and learn...
Agent Profile