Elmerina Brooks
Licensed in Connecticut
Darien Office
ebrooks@halstead.com
Download vCard
Tel: (203) 656-6544
Cell: (203) 524-5779

With more than 20 years of real estate experience in Darien, Rowayton and New Canaan, Elmerina Brooks is well known in the lower Fairfield County market place as an agent "who buys and sells each home as if it was her own." Her high degree of integrity, coupled with extensive market knowledge and commitment to her clients, has earned her accolades and numerous referrals from her client base.
Elmerina has served as a representative on the Darien Board of Realtors, and is a member of the Darien Board of Realtors, the Darien Multiple Listing Service, the Connecticut Association of Realtors and the National Association of Realtors. She has earned numerous sales awards in her real estate career. She represents both buyers and sellers and is noted for consistently keeping transactions together and getting the deal done.
Elmerina has lived in Darien for more than 27 years and has raised three children here. Her objective is to give her clients the benefit of her personal knowledge of Darien and the various towns in lower Fairfield County, as well as guidance in terms of real estate as an investment. You have to love your home, however, in Fairfield County, real estate often comprises a significant portion of personal net worth. With that in mind, Elmerina is always conscious of the "investment" aspect of real estate transactions.
Elmerina graduated from Bucknell University with a B.A. in psychology, and from the Cornell Graduate Business School with an M.B.A. in finance. She worked as a vice president at Chemical Bank in the corporate and utility divisions, and at Bankers' Trust in the real estate division. As an active member of the Darien community, Elmerina has held positions at the First Congregational Church, the YWCA, and the Parent-Teacher Organizations at the elementary, middle and high schools in Darien.
Halstead Connecticut, LLC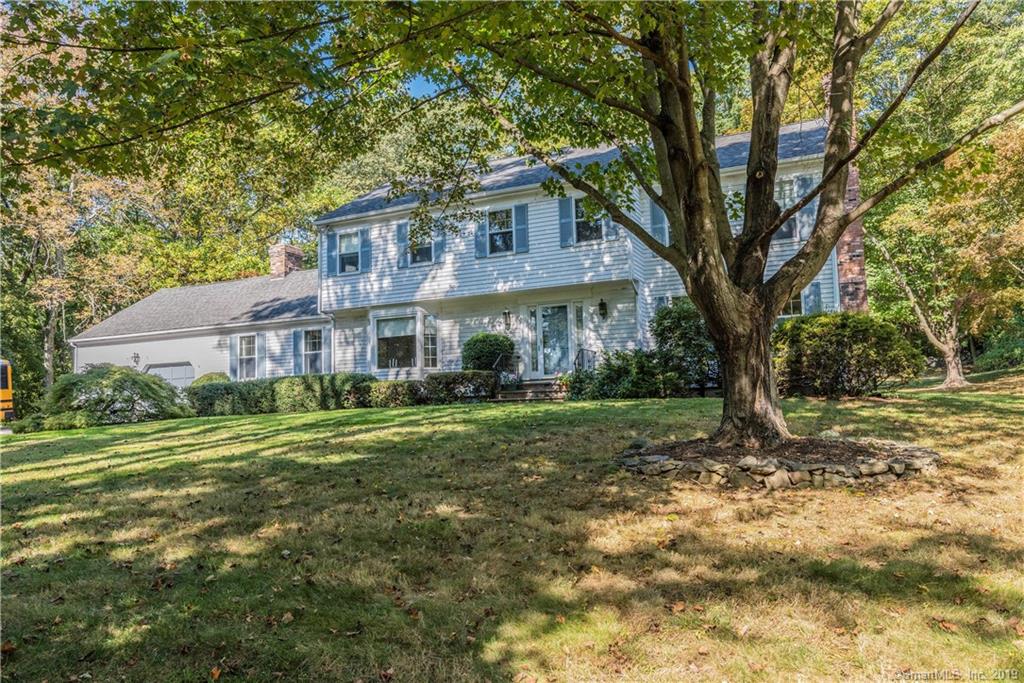 Elmerina Brooks's Past Closings
The following are selected closed transactions in which Elmerina Brooks represented the buyer, the seller, or both:
12 Woodbine Street Rowayton CT
8 Ridge Farms Road Norwalk CT
181 Leroy Avenue Darien CT
4 Kona Road Darien CT
4 Tyler Drive Darien CT
8 Stonewall Lane Darien CT
9 Fairview Avenue Darien CT
17 Journeys End New Canaan
18 Forest Hill Norwalk CT
239 Rowayton Avenue Rowayton CT
129 Raymond Street Darien CT
214 Millstone Road Wilton CT
22 Rock Meadow Road Norwalk CT
17 Oakshade Avenue Darien CT
215 South Bald Hill New Canaan CT
1 Baywater Drive Darien CT
12 Oak Park Avenue Darien CT
15 Highland Avenue Darien CT
16 Spring Grove Street Darien CT
1 Denhurst Avenue Darien CT
104 Old Kings Hwy South Darien CT
223 Old Kings Hwy South Darien CT
1644 Post Road Darien CT
25 Raymond Street Darien CT
5 Oakshade Avenue Darien CT
130 Leroy Avenue Darien CT
496 Hoyt Street Darien CT
7 Devon Road Darien CT
89 Holmes Avenue Darien CT
115 West Avenue Darien CT
31 Barringer Road Darien CT
405 West Avenue Darien CT
6 Stony Brook Road Darien CT
81 Holmes Avenue Darien CT
16 Littlebrook Road Darien CT
2 Leeds Lane Darien CT
5 Oakshade Avenue Darien CT
65 Greenleaf Avenue Darien CT
13 Oakshade Avenue Darien CT
496 Hoyt Street Darien CT
35 Walmsley Road Darien CT
45 Brookside Road
14 Red Rose Circle
1 Robin Hood Lane Darien CT
41 Sedgwick Avenue Darien CT
535 Hoyt Street Darien CT
25 Maywood Road Darien CT
27 Pleasant Street Darien CT
55 Maywood Road Darien CT
70 Hollow Tree Ridge Road Darien CT
16 Whaling Road Darien CT
25 Rockwell Lane Darien CT
27 Hillsley Road Darien CT
29 Old Oak Road Darien CT
15 Allwood Road Darien CT
24 Horseshoe Road Darien
398 Mansfield Avenue Darien CT
504 Mansfield Avenue Darien CT
4 Salem Straits Darien CT
18 Thomas Place Rowayton CT
3 Harbor Bluff Rowayton CT
65 Rowayton Woods Dr Norwalk CT
71 Bank Street New Canaan CT
46 Hale Lane Darien CT
All Recent Press
Agent Profile
A successful partnership Elmerina Brooks parlayed her successful 10-year career in banking in New York City into what has become a successful 20-year career in real estate in Connecticut. Brooks — who for two decades has worked out...
Stamford Advocate - Friday, January 20, 2017
A Home For Downsizers Before Downsizing
Perched atop a Rowayton knoll, safe from impending floods of the Long Island Sound, the home at 2 Harbor Bluff is a rarity in the Norwalk beach village. Listed for sale for $2.2 million through the Halstead Property Darien...
Norwalk Hour - Thursday, April 14, 2016
What You Can Buy
5 Oakshade Ave., Darien This classic Darien home was built in 1928 and has fresh interior and exterior paint. The living room has royal blue walls, crown molding, a fireplace and windows with plantation shutters. The...
Stamford Advocate - Tuesday, October 15, 2013
Houses Of The Week
Darien, Conn. $1.175 million Bedrooms: 4 Bathrooms: 3 Square feet: 2,717 "Charming" details? This classic 1941 home has them all: beamed cathedral ceilings, a fireplace and French doors...
New York Post - Thursday, November 03, 2011
All Featured Videos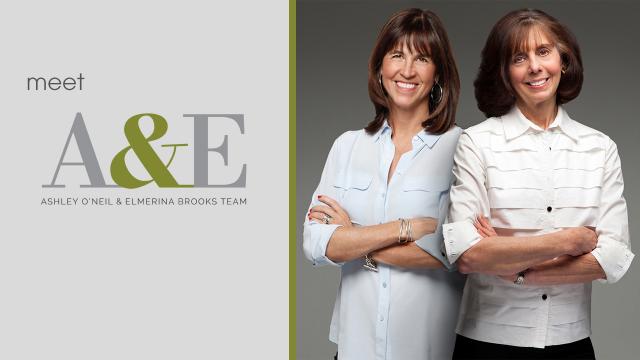 Meet Ashley O'neil Elmerina Brooks- The Ideal Team
Ashley O'Neil joined Halstead in Darien after living in New Canaan for 21 years where she and her husband Pierce raised their three daughters. Now she and Pierce live in Rowayton where they are loving life close to the water! With her girls in their 20s, she now has the time to pursue her passion for real estate and spending...
All information is from sources deemed reliable but is subject to errors, omissions, changes in price, prior sale or withdrawal without notice. No representation is made as to the accuracy of any description. All measurements and square footages are approximate and all information should be confirmed by customer. All rights to content, photographs and graphics reserved to Halstead. Customer should consult with its counsel regarding all closing costs, including without limitation the New York State 1% tax paid by buyers on residential properties over $1 million. Halstead represents the seller/owner on Halstead's own exclusives, except if another agent of Halstead represents the buyer/tenant, in which case Halstead will be a dual agent with designated agents representing seller/owner and buyer/tenant. Halstead represents the buyer/tenant when showing the exclusives of other real estate firms. In all instances Halstead treats all parties fairly and honestly. Halstead actively supports equal housing opportunities. All New York Yankees trademarks and copyrights are owned by the New York Yankees and used with the permission of the New York Yankees. If you are using a screen reader and are having problems using this website, please call 1-833-312-0655 for assistance.