Emily Fuller Kingston
Licensed Associate Real Estate Broker
SoHo Office
efuller@halstead.com
Download vCard
Tel: (212) 381-4242
Cell: (917) 841-3652

Manhattan native Emily Fuller Kingston has not only witnessed the fascinating evolution of the city's distinctive neighborhoods; she's also enjoyed great success selling many of the wonderful homes that lie within them. A Manhattan real estate veteran since 1986, Emily is an accomplished Agent with the Soho office of Halstead Property, LLC, where she's successfully served clients since 1993. Her outstanding results have earned Emily repeated recognition as a Producer's Council, Platinum Circle and Private Brokerage Council member; yet her ultimate reward is the ongoing repeat and referral clients who validate the superior quality of her work.
A 1969 pioneer resident of TriBeCa, Emily raised her son in TriBeca, Soho and Noho. While in Soho, she enjoyed the adventure of buying and renovating two buildings with a group of other artists. Emily has since renovated five of her own personal loft/apartment residences, and has enjoyed the journey of progress that's gone hand in hand with downtown life. She has extensive experience in the sale and rental of loft co-ops and condos, as well as conventional apartments, townhouses and commercial properties both downtown and throughout the city. She also enjoys educating buyers and sellers on the market, and helping to orchestrate a seamless deal that best satisfies their unique needs.
Emily serves a diverse clientele, yet because of her deep roots in the art community enjoys a niche clientele in that area. After earning her BS in Art Education from Tufts University, she moved to New York and found work at The Museum of Modern Art where she interacted with numerous curators, architects and artists who presented their work. Emily also studied at the School of the Museum of Fine Arts, Boston for four years, and at the Art Student's League and School of Visual Arts in NYC. She has long been an active and dedicated contemporary realistic landscape painter whose work can be found in the Museum of Modern Art, the Indianapolis Museum of Art, and other public collections.
With an artistic sensibility and keen eye for design that complements her vast expertise and market knowledge, Emily not only helps buyers envision the possibilities of space, but brings to life the best features of a seller's home to ensure optimal exposure, and the highest price. All her loyal clients appreciate the tremendous care, dedication, integrity and professionalism she demonstrates through their real estate transactions.
Outside of work, her interests include art, architecture, antiques, and the history of New York City from the 17th–20th Century. Emily is a member of the Real Estate Board of New York, and has served as an artist trustee of the Bergen Museum of Art & Science in Paramus, New Jersey. She currently resides in Chelsea.
Halstead Property, LLC
Emily Fuller Kingston's Past Closings
The following are selected closed transactions in which Emily Fuller Kingston represented the buyer, the seller, or both:
40 Bedford St
519 West 23rd St
300 Elizabeth St
219 East 11th St
25 Vandam St
432 West 22 Street
7 Greenwich Mews
75 Herkimer St Brooklyn
107 West 25th Street
130 West 24th Street
44 East 12th Street
85 Wooster Street
251 West 19th St
114 Greene St
102 Prince Street
718 Broadway
30 Bond Street
105 Fifth Avenue
644 Broadway
130 Watts St
85 Greene St
33 Bleecker St
112 Greene St
39 Great Jones St
200 Mercer St
141 Wooster St
840 Broadway
114 Mercer St
366 Broadway
508 Broadway
260 Fifth Avenue
165 Duane St
114 East 13th St
461 Broome St
710 Broadway
115 East 9th St
70 East 10th St
81 Wooster St
115 Spring St
136 West 15th St
17 Thompson St
44 Lispenard St
40-50 East 10th St
543 Broadway
125 East 12th St
264 Water St
50 Avenue A
330 East 38th St
354 Broome St
351 West Broadway
157 East 72nd St
109 Greene St
100 Reade St
45 Lispenard St
258 Broadway
44 Lispenard St
130 West 24th St
30 Bond St
328 West 86th St
535 West 110th Street
571 Hudson Street
125 West 12 St
35 Park Avenue
130 Watts St
10 Park Avenue 22K
84 Mercer 4
75 Ludlow St
75 Ludlow St
75 Ludlow St
75 Ludlow St
75 Ludlow St 3A
75 Ludlow St 3C
75 Ludlow St 4C
75 Ludlow St 2C
75 Ludlow St PH6c
38 Delancey Street 5A
75 Ludlow St 3B
101 West 81 Street
201 East 15 St
14 East 4th Street
203 West Houston
508 Broadway
81 Wooster St
420 West 24th St
222 Bowery
146 Greene St
75 Ludlow St
All Recent Press
Home Sales Around The New York Region
Suyvesant Square Area $459,000 201 East 15th Street Studio 1 bathroom 16 weeks on the market 450-sq.-ft. postwar studio co-op; dining area, h/w floors, Murphy bed, north exposure; pets allowed, live-in superintendent, elevator, laundry room and storage; maintenance $790, 63%...
New York Times - Sunday, November 15, 2015
The Shift The Goalpost Home Sale
After apartment-hunting in Williamsburg, Brooklyn, for months this spring, Dr. Ronald Nath finally lucked out with a two-bedroom duplex at the top of a condominium, listed at $800,000. A day after a crowded open house, Dr. Nath,...
New York Times - Friday, July 19, 2013
Residential Sales Around The Region
West Village $629,500 211 Thompson Street (Bleeker St.) 1 Bedroom 1 Bathroom 24 Weeks 670 Sq.-ft. postwar duplex co-op; part-time doormen, renovated kitchen and bath, spiral staircase to bedroom, balcony, h/w floors; maintenance...
New York Times - Friday, January 11, 2013
Ludlow Street Light And Dark
http://graphics8.nytimes.com/images/global/backgrounds/transparentBG.gif By Christian L. Wright EARLY one Saturday morning in June, a Heineken truck was picking up empties at the corner of Ludlow and Stanton Streets. Dominican workers were hauling pickles...
New York Times - Thursday, July 15, 2010
Ludlow Street Penthouse Hits Market Asking Over 5 Million
Most of condo conversion Ludlow Lofts hit the market in late 2007 to not much fanfare, and most units that closed in 2008 did so below asking prices in the low...
Curbed - Monday, June 07, 2010
All Featured Videos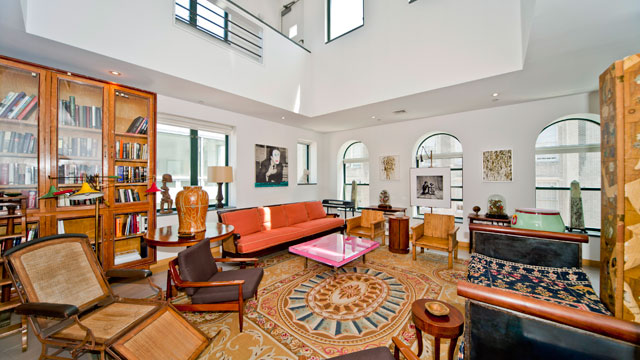 Sneak Peek Inside 75 Ludlow Street
Joel Stanger and Emily Fuller Kingston represented this exclusive property and it is now closed or no longer available. Take a sneak peek at this property and if you are interested in something comparable please reach them at: Joel Stanger - Tel: (212) 381-6509 jstanger@halstead.com Emily Fuller Kingston - Tel: (212) 381-4242 efuller@halstead.com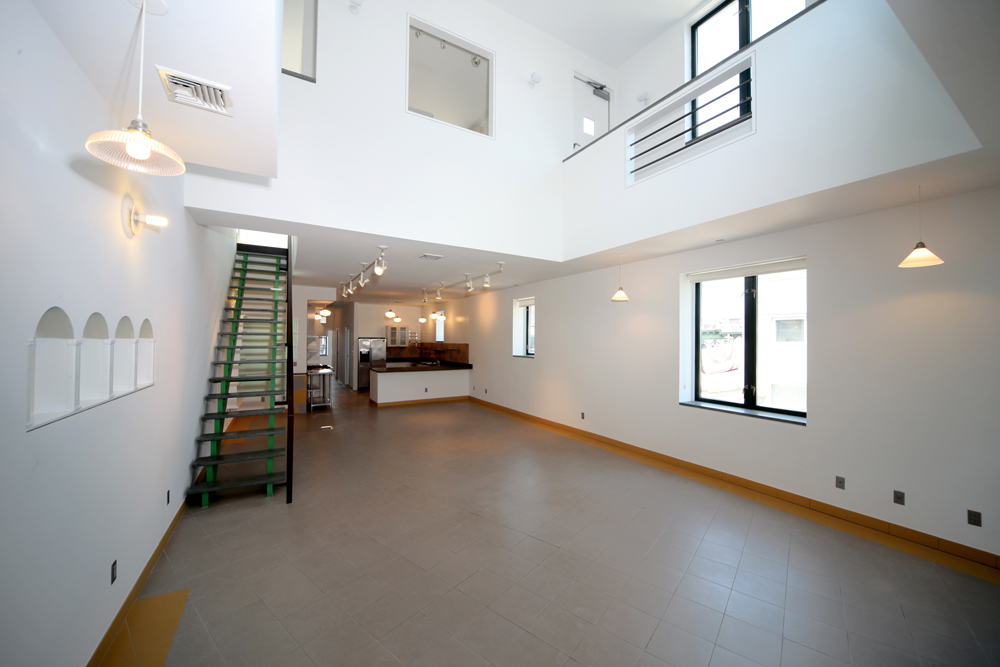 Sneak Peek Inside 75 Ludlow Street
Emily Fuller Kingston represented this exclusive property on the Lowe East Side and it is now closed or no longer available. Take a sneak peek at this property and if you are interested in something comparable please reach out to Emily at 212-381-4242 or efuller@halstead.com.