Fred Levy
Licensed Real Estate Salesperson
Riverdale Office
flevy@halstead.com
Download vCard
Tel: (718) 878-1704
Cell: (917) 538-9674

Recent Press Mentions
Featured Videos
Recent Manhattan Market Reports
Fred Levy started working in the Halstead Riverdale office when it first opened in 2005. Fred's knowledge of the real estate market in Riverdale and the surrounding areas including Westchester County, is attributed to the fact that he and his wife have been Riverdale residents for over twenty-five years and have raised two daughters who have attended both the local public and private schools.
Fred's confidence in the Riverdale real estate market and his ability to listen and communicate effectively with clients make him a successful sales associate. His philosophy includes getting the best price for sellers in the most efficient time frame and guiding the buyer through the process in the most seamless manner. His knowledge of this community and his genuine interest in matching people with properties make him a unique asset to have on your team.
He is a seasoned sales professional who is highly organized and able to work independently with budgets and timetables. His vision, focus and intuitiveness are essential ingredients in bringing about a meeting of the minds. His listening skills, integrity, loyalty and financial management skills have made him a success in the business world.
In addition, Fred has both interesting hobbies like fly-tying and fly-fishing and humanitarian interests such as volunteering as a food handler in the New York City soup kitchens during the Easter, Thanksgiving, and Christmas holidays. On weekends, you may find him jogging through Van Cortlandt Park.
Purchasing a home can be the costliest financial decision a family will make during their lifetime. Fred is well aware that this responsibility should be delegated to a person who is trustworthy and honest with the client's best interest in mind.
Halstead Property Riverdale, LLC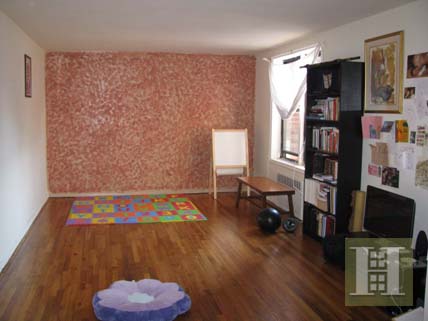 Fred Levy's Past Closings
The following are selected closed transactions in which Fred Levy represented the buyer, the seller, or both:
679 W 239 St Riverdale NY 10463
555 Kappock St Riverdale NY 10463
2500 Johnson Ave Riverdale NY 10463
3512 Oxford Ave Riverdale NY 10463
5715 Mosholu Ave Riverdale NY 10471
3750 Hudson Manor Terrace
72 Park Terrace West
3816 Waldo Ave
3816 Waldo Ave
3816 Waldo Ave
2530 Independence Ave
3816 Waldo Ave
3816 Waldo Ave
3816 Waldo Ave
3816 Waldo Ave
3816 Waldo Ave
3816 Waldo Ave
3810 Greystone Ave
3816 Waldo Ave
3816 Waldo Ave
2500 Johnson Ave Riverdale NY 10463
3816 Waldo Ave
3816 Waldo Ave
3816 Waldo Ave
3816 Waldo Ave
3816 Waldo Ave
3816 Waldo Ave
679 W 239 St Riverdale NY 10463
3656 Johnson Ave
679 W 239 St Riverdale NY 10463
3363 Sedgwick Ave Bronx NY 10463
2711 Henry Hudson Parkway
2750 Johnson Ave
3299 Cambridge Ave
2500 Johnson Ave
2750 Johnson Ave
3530 Henry Hudson Pkwy
3816 Waldo Ave
720 Fort Washington Ave
2400 Johnson Ave
315 W 232 St
3850 Sedgwick Ave
3850 Sedgwick Ave 3B
3601 Johnson Ave 6K
5900 Arlington Ave 21R
3816 Waldo Ave
679 W 239 St
679 W 239 St
699 W 239 St
3816 Waldo Ave
315 W 232 St
All Recent Press
A Three-Bedroom Condo For The Modern Age
It's called a boutique condo, with just 24 spacious units in the entire building. The developers of 3816 Waldo Avenue took a unique approach to their cliffside site in central Riverdale. They gave every apartment plenty of space,...
The Riverdale Press - Thursday, April 03, 2014
Residential Sales Around The Area
Hudson Heights $342,500 720 Fort Washington Avenue (190th St.) 1 Bedroom 1 Bathroom 16 Weeks on the market 1,000-sq.-ft. prewar co-op; elevator, dining area, kitchen window, h/w floors, laundry room and gym in building; maintenance $934, 52% tax...
New York Times - Monday, June 10, 2013
Just Sold
Manhattan FINANCIAL DISTRICT $630,000 150 Nassau St. One-bedroom, one-bath condo, 660 square feet, with open kitchen with Sub-Zero and Miele appliances, walnut cabinets and granite counters and marble bath; building features doorman, roof deck, gym and...
New York Post - Thursday, March 14, 2013
Priciest Cheapest Units To Hit The Market
The priciest Manhattan home to hit the market this week is a three-floor penthouse at 990 Fifth Avenue on the Upper East Side, according to Streeteasy.com. The five-bedroom, five-bathroom triplex is on...
The Real Deal - Friday, June 18, 2010
Just Sold
The latest info about recent sales - in your back yard and beyond Manhattan UPPER EAST SIDE $1,250,000 200 East End Ave. Two-bedroom, two-bath co-op, 1,280 square feet, with dining area, renovated...
New York Post - Thursday, May 14, 2009
All Featured Videos
Riverdale Tour
Gus Perry, Executive Director of Sales in Riverdale, and Susan Goldy, Director of the Susan Goldy Team, give an intimate look into the beautiful community of Riverdale and highlight it&'s many appealing traits.
Riverdale
Anthony DeVivio, Director of Sales Riverdale, guides you with the help of some of his local agents/proud residents through this quaint jewel of New York City stands only 15 minutes from Midtown.