Geoffrey Wigdor
Licensed Real Estate Salesperson
Park Avenue Office
gwigdor@halstead.com
Download vCard
Tel: (212) 381-3312
Cell: (646) 623-1392

As a working actor for twenty years in film, television and New York theatre, charismatic and professional are just a few of the qualities that describe Geoff Wigdor. Since 2005, he has been a real estate agent in the city he grew up in and loves.
Born in Greenwich Village and raised on the Upper East Side of Manhattan, Geoff offers his clients his New York sense of style and culture. With a real New Yorker's grit to get deals done, Geoff is an agent that cares about his client's satisfaction and well being.
The son of two Halstead agents, Karen and Fred Wigdor, Geoff is constantly around the business and has an informed perspective of the marketplace. Combined with his innate sense of leadership and enthusiasm, Geoff has all the tools to make real estate transactions painless and successful for all parties involved.
Halstead Property, LLC
Geoffrey Wigdor's Past Closings
The following are selected closed transactions in which Geoffrey Wigdor represented the buyer, the seller, or both:
200 E 65th Street
450 East 83rd Street
1070 Park Ave
415 East 52nd Street
60 East End Ave
900 Fifth Ave
515 East 79th Street
144 East 84th Street
10 East End Ave
225 Lafayette Street
225 Lafayette Street
505 East 79th Street
425 East 79th Street
501 East 79th Street
61 West 9th Street
225 Lafayette Street
515 East 79th Street
165 Perry Street
41 West 72nd Street
169 East 69th Street
415 East 52nd Street
444 East 79th Street
50 Central Park West
525 East 80th Street
70 East 10th Street
965 Fifth
325 East 79th Street
1070 Park Avenue
75 East End Avenue
165 West 66th Street
144 East 84th Street
450 East 83rd Street
150 West End Avenue
60 East End Avenue
50 East 89th Street
200 East 90th Street
330 East 70th Street
333 East 79th Street
169 East 69th Street
400 East 56th Street
All Recent Press
New York Pad Of The Week
$1.950M This two-bedroom apartment is on East 65th Street, the Mayfair of Manhattan and a leisurely stroll from Bloomingdale's and central Park. With doorman, attended lobby and concierge, this white-gloved hat-trick is further evidence of the current battle between...
Sunday Times UK - Sunday, April 27, 2014
Priciest Cheapest Units To Hit The Market
The priciest listing to come online this week is a condominium unit at 15 Central Park West with a $27.75 million price tag, according to Streeteasy.com. The 2,761-square-foot, three-bedroom, 3.5-bathroom Lincoln Square home has Central Park views to the east...
The Real Deal - Friday, July 13, 2012
Some Brokers Find Teaming Up With A Spouse Or Even An Ex Is A Good Bet
By Leigh Kamping-Carder Nora Ariffin and Christopher Kromer For some, running into an ex-spouse is a trial to be avoided. Not so for Halstead brokers Nora Ariffin and Christopher...
The Real Deal - Sunday, April 01, 2012
On The Market In New York City
BATTERY PARK CITY CONDO $1,550,000 MANHATTAN: 70 Little West Street (at Third Place), #9E A two-bedroom two-bath condo with 11-foot ceilings; a big entry foyer; washer and dryer; and two storage units...
New York Times - Friday, March 16, 2012
What NYC Real Estate Can You Buy For 1 3M
By: Shazia Khan With a budget of $1.3 million, the search continues for some of the city's best real estate offerings. NY1's Shazia Khan filed the following report. 501 East 79th...
NY1 - Monday, February 22, 2010
All Featured Videos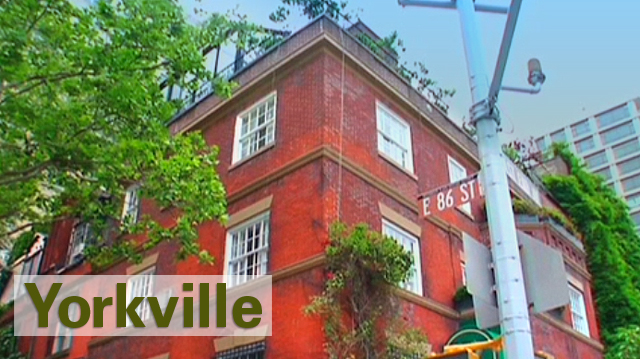 Yorkville
John Wollberg, Director of Sales Eastside, takes you on a stroll through the Yorkville Section of Manhattan along with his expert agents. They highlight the incredible suburban nature that you just can&'t find in other areas of Manhattan.
Sneak Peek Inside 501 East 79th Street
Karen Wigdor and Geoffrey Wigdor represented this exclusive property on 501 East 79th Street and it is now closed or no longer available. Take a sneak peek at this property and if you are interested in something comparable please reach out to Karen at (212) 381-3207 or kwigdor@halstead.com, or to Geoffrey at (212) 381-3312 or gwigdor@halstead.com.