Agent Profile
George Arana
Licensed Associate Real Estate Broker
Village Office
Tel: (212) 381-6568
Cell: (917) 385-7601

Associate Broker
Producers Council Member
Platinum Circle Member
George Arana is a seasoned 30-year veteran specializing in Manhattan's most sought-out Downtown areas. His extensive market knowledge of sales and rentals enables him to perform his services confidently. In early 1990, he entered the real estate market with a degree in Business Management/Real Estate Concentration. During his first year in the business, George managed to impress developers, property owners, customers, and clients alike with his professional service and ability to listen.
Prior to joining Halstead Property, George Arana was successfully working for Steve Kliegerman at Kliegerman Associates as one of his top agents for many years located at Union Square West. George has the ability to make clients feel at ease during their search for a new home. This consistent way of doing business generated a stream of referrals from his satisfied clients and customers.
He assisted in the development of the rental division at Kliegerman Associates, and, thereafter, was promoted to Director of Leasing. Over the years, George has handled exclusively unique and rare Manhattan properties, such as residential lofts, restored townhouses, classic prewars, and new developments. His expertise in the mechanics of the cooperative sale and subleasing process allows him to lead clients through transactions effortlessly.
Currently, George Arana is ranked in the top 5% of the company. He is constantly making new strides and gives a new meaning to service. Agents agree that he's a real team player and creates synergy amongst them.
Halstead Manhattan, LLC
The following are selected closed transactions in which George Arana represented the buyer, the seller, or both:
TOWNHOUSES
194 Skillman Street
134 West 23rd St. Top Fl.
134 West 23rd Street Top Floor
151 West 21st Street Garden Duplex
23 Avenue A Top Floor
51 East Houston Street #3A
43 Canal Street #2
43 Canal Street #4
COOPERATIVES AND CONDOMINIUMS
54 East 8th Street # 5k
118 Forsyth Street 1st Floor
306 West 4th Street # E3
295 Greenwich Street #10-G
108 Wooster St. #5D
108 Wooster St. #3D
130 Orchard St. #24
182 Norfolk St. Th2
25 Minetta Lane #5J
7 Lexington Ave #PH-G
80 Fourth Ave #7B
18 East 12th Street
15 Jones Street
7 Lexington Avenue
336 East 5oth Street
130 Orchard Street #54
80 Forth Avenue #4B
130 Orchard Street #53
25 Minetta Lane #5J
295 Greenwich Street #10G
299 West 12th Street #10K
RENTALS
35 Essex Street
43 Canal Street
35 Essex Street #5D
35 Essex Street #5C
35 Essex Street #5D
35 Essex Street #5B
35 Essex Street #7B
35 Essex Street #7C
35 Essex Street #5A
35 Essex Street #4D
35 Essex Street #4C
35 Essex Street #4B
35 Essex Street #3D
35 Essex Street #4A
94 Eighth Avenue Dupl
51 East Houston Street #1A
51 East Houston Street #4B
43 Canal Street 3rd Fl.
43 Canal Street 5th Fl.
23 Avenue A #1
23 Avenue A #3
13 Avenue A Dupl
35 Essex Street #2C
35 Essex Street #2D
35 Essex Street #3C
152 Ludlow Street #6A
Halstead Agents Chip In To Beautify Ps 109
HALSTEAD HELPING HANDS: NEW YORK CARES DAY 2014   As part an ongoing effort to help those in need and give back to the communities in which we both live, and serve in, Halstead Property is proud to share results from the latest Halstead Helping...
Thursday, November 6, 2014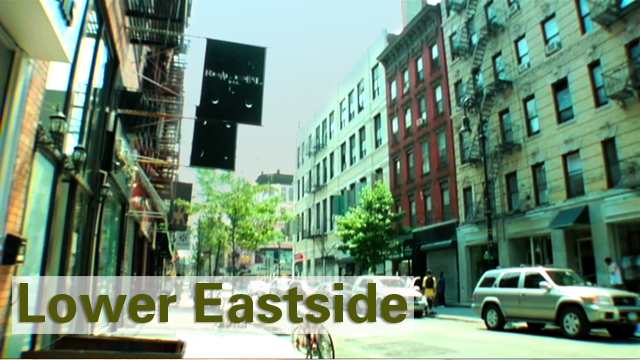 Lower Eastside
Richard Grossman, Exec. Director of Sales Downtown, partners with his local experts to provide a glimpse inside the Lower Eastside. This area is famous for its affordable & diverse housing options, top rated restaurants, & desirable nightlife.
Sneak Peek Inside 517 West 46th Street 101
George Arana represented this exclusive property and it is now closed or no longer available. Take a sneak peek at this property and if you are interested in something comparable please reach out to George Arana (212) 381-6568 garana@halstead.com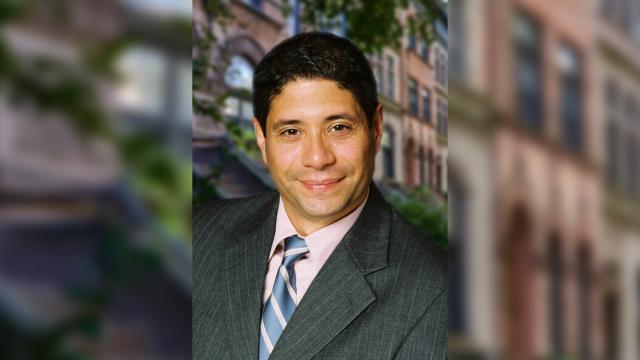 George Arana - Exclusively Committed To You
Mr. Arana has worked for almost 20 years in efforts to perfect his craft as a real estate professional. He has certainly done so as he provides full service sales, rental, and management experience to all of his clientele.
Agent Profile