Agent Profile
Gloria J. Schmidseder
Licensed Real Estate Salesperson
Harlem Office
Tel: (212) 381-2487
Cell: (646) 763-7484

My Profile:
Languages Spoken: FRENCH, GERMAN, ENGLISH
Born and raised in Munich Germany, Gloria soon developed her passion for traveling and exploring different cultures. After being an exchange student in the USA, traveling all over Europe and developing her language skills, she moved to Paris to follow her sense for fashion and started working for the luxury fashion brand Louis Vuitton of the LVMH Group. Being fluent in German, and English, and conversant in French, Gloria is in demand not only in New York, but also with international clients, worldwide.
Studying marketing and communications brought her back to her hometown, where she helped develop a new high-end fashion online marketplace. She excelled in this capacity and soon rose through the ranks to become the company's operations manager, and soon, the assistant to the CEOs.
Gloria is multi-faceted, and extremely talented in all aspects of business, and of course, in the service industry. If working as an independent event consultant for luxury brand customers like BMW and Siemens, as legal secretary for the German Consulate General of New York, or as a licensed real estate agent, Gloria has always proven that she possesses exceptional organizational skills, pays attention to detail, and is persistent. Her passion for the job, and exceptional dedication to her clients is what makes her stand out.
Proud of her work ethic and efficiency, Gloria handles her client's needs with the utmost care and as thoroughly as possible. She will not hesitate to go the extra mile to ensure that the process is as smooth, pleasant and seamless.
As she likes to reflect, her best education in life has been to get to know our diverse world with all its beautiful facets and multitude of cultures. That is why for her, the vibrant and colorful city of New York is the best spot to support and advise clients in finding their perfect home.
Whether buying, selling, or renting, she takes pride in finding her clients a place to call home in the most honest, detailed and efficient way. Please contact Gloria with any of your real estate needs. You will not be disappointed.
Halstead Manhattan, LLC
Etes vous en quête d'un partenaire qualifié dans votre recherche de biens immobiliers?
A l'écoute de vos besoins, Madame Schmidseder met ses compétences et sa maitrise du marché à votre service au travers d'un accompagnement unique et personnalisé.
Quelle que soient vos attentes dans la recherche de biens, Gloria Schmidseder y répond et vous accompagne tout au long du processus d'acquisition du bien.
Halstead Manhattan, LLC
Sie suchen einen kompetenten Berater für Ihre Wohnungssuche?
Zuverlässigkeit & Vertrauen stehen für Gloria an erster Stelle. Sie bietet Ihren Kunden stets einen höchst persönlichen und individuellen Service, indem sie Vorstellungen und Wünsche erkennt, versteht und sich Diesen stets mit größter Sorgfalt annimmt.
Gerne steht Gloria Ihnen, bei Immobilienanfragen aller Art, zur Seite.
Halstead Manhattan, LLC
The following are selected closed transactions in which Gloria J. Schmidseder represented the buyer, the seller, or both:
RENTALS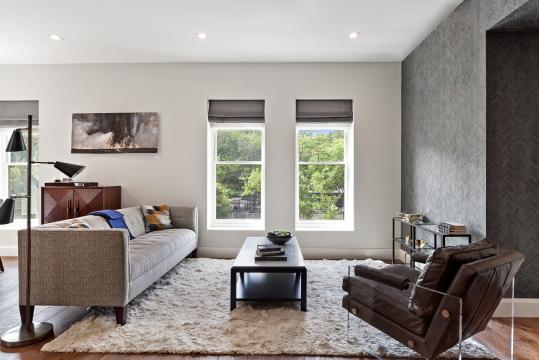 92 Morningside Avenue - Upper Manhattan, NYc
92 Morningside Avenue - Upper Manhattan, NYC Gloria J. Schmidseder, Lic. R.E. Salesperson Tel: (212) 381-2487 - Cell: (646) 763-7484 gschmidseder@halstead.com Jeffrey Green, Lic. R.E. Salesperson Tel: (212) 381-2572 - Cell: (917) 583-5684 jgreen@halstead.com
Sneak Peek Inside 237 Lafayette Street - Soho, NYc
This property is now closed or no longer available. Take a sneak peek at this property and if you are interested in something comparable, please reach out to: Gloria J. Schmidseder, Lic. R.E. Salesperson Tel: (212) 381-2487 - Cell: (646) 763-7484 gschmidseder@halstead.com Jeffrey Green, Lic. R.E. Salesperson Tel: (212) 381-2572 - ...
Agent Profile