Haviland Morris
Licensed Associate Real Estate Broker
Village Office
hmorris@halstead.com
Download vCard
Tel: (212) 521-5726

Member, Real Estate Board of New York
When asked what she loves most about working in residential real estate, Haviland Morris' face lights up. "For me, it's that incredible moment when a person walks into a property and I watch it dawn on them that they've just found their new home. And knowing that I can help them actualize that – FANTASTIC! I'm also extremely fond of uttering the phrases, 'We've got an offer!' 'Congratulations; you've been approved!' and 'We have a deal!"
Haviland's candor and easy sense of humor are part of why her clients are so fiercely loyal to her and her co-workers sing her praises. Her enthusiasm for the properties and the process is contagious and her down-to-earth manner puts both clients and customers at ease.
Raised in Hong Kong and Singapore, Haviland returned to the U.S. to attend university. Before turning her talents to real estate, she appeared in over 50 films, television shows and plays and was the founder and Executive Director of existential nest, a Manhattan-based domestic organization and design firm. She comes to Halstead from another prominent NYC real estate firm, where her ability to understand and cater to her clients' diverse needs, combined with a voracious work ethic, placed her on top producers' lists, made her the recipient of numerous customer service awards, and earned her the coveted title, "Rookie of the Year."
From the tiny railroad apartment she sublet with several of her friends one college summer to the Village co-op she now shares with her husband and children and on whose Board of Directors she serves, Haviland has experienced first-hand many facets of New York City living. "Selling your home, relocating to a new city, choosing a neighborhood and a school for your children, these are all enormous. But they are also hugely exciting – part of the great adventure of life. My job is to make the process as smooth as possible so that my clients can relax a little and enjoy the ride."
Halstead Property, LLC
Haviland Morris's Past Closings
The following are selected closed transactions in which Haviland Morris represented the buyer, the seller, or both:
67 East 11th Street Cast Iron Building
245 Seventh Avenue Chelsea Atelier
67 East 11th Street
652 Hudson Street
25 Mercer Street
152 Wooster Street
67 East 11th Street Cast Iron Building
15 East 10th Street The Mayfield
15 East 10th Street The Mayfield
110 West 25th Street
140 West 69th Street Lincoln Spencer Arms
229 East 28th Street
317 West 89th Street
544 East 11th Street
301 East 22nd Street
305 East 40th Street
220 East 54th Street
139 East 30th Street
345 East 86th Street
151 Joralemon Street
139 East 30th Street
537 Clinton Street
91 Payson Avenue
205 West End Avenue
635 West 42nd Street
11 Riverside Drive
319 West 18th Street
15 East 10th Street
301 East 22nd Street
139 East 30th Street
544 East 11th Street
242 East 19th Street
15 East 10th Street
77 Bleekcer Street
203 West 107th Street
410 West 44th Street
42 West 72nd Street
741 West End Avenue
201 Sulllivan Street
205 East 59th Street
122 Macdougal Street
25 Central Park West Century Condominiums
65 Bank Street
312 West 20th Street
519 East 78th Street
160 Bleecker Street
190 Bleecker Street
401 East 60th Street Bridgetower Place
160 Bleecker Street
40 West 88th Street
7 Morton Street
95 Christopher Street
12 East 11th Street
15 East 10th Street The Mayfield
308 East 18th Street
299 West 12th Street
43 Fifth Avenue
15 East 10th Street The Mayfield
225 East 5th Street
43 Fifth Avenue
36 West 84th Street
24 Fifth Avenue
222 West 14th Street The Sequoia Condominium
232 East 12th Street
292 Riverside Drive
336 West 88th Street
225 West 86th Street The Belnord
125 Macdougal Street
15 East 10th Street
270 Park Avenue South Gramercy Park Lofts
666 Greenwich Street
259 West 10th Street
15 East 10th Street
310 East 46th Street
43 Maple Street
66 Franklin Street
All Recent Press
On The Market In New York City
Greenwich Village Co-op $949,000 Manhattan 77 Bleecker Street, #526 A tri-level loft with one bath in a prewar doorman building. Haviland Morris, Halstead Property (212) 521-5726; Halstead.com ...
New York Times - Saturday, October 11, 2014
On The Market In New York City
In Kips Bay, a three-bedroom one-bath in the Andrada, a prewar elevator building with a live-in superintendent and a laundry room. Kips Bay Co-op $749,000 Manhattan 139 East 30th Street, #5B A three-bedroom one-bath...
New York Times - Friday, March 21, 2014
The Creative First Acts Of NYC Brokers
When Fredrik Eklund, a managing director at Prudential Douglas Elliman, was cast in the reality show "Million Dollar Listing," his background as a former male porn star was part of his character bio—it was...
Curbed - Tuesday, April 10, 2012
A Porn Star Rapper 1980S Movie Icon And A Hand Model For The Pillsbury Doughboy Ad The Bizarre Past Lives Of New York City Real Estate Agents
It is a job that requires swagger and showmanship - so it is hardly surprising that the former stars of the screen have found themselves working in real estate. This is particularly true in New York City, where many...
Daily Mail - Tuesday, April 10, 2012
Before They Sold Real Estate
By ELIZABETH A. HARRIS The music video for Notorious B.I.G.'s song "Big Poppa" has dancing and gambling, a thumping rhythm and a young Sean "P. Diddy" Combs sitting in a hot tub surrounded by scantily...
New York Times - Monday, April 09, 2012
All Featured Videos
Sneak Peek Inside 301 East 22nd Street Apt 14C
This property is now closed or no longer available. Take a sneak peek at this property and if you are interested in something comparable, please reach out to: Haviland Morris Lic. Assoc. R.E. Broker Tel: (212) 521-5726 hmorris@halstead.com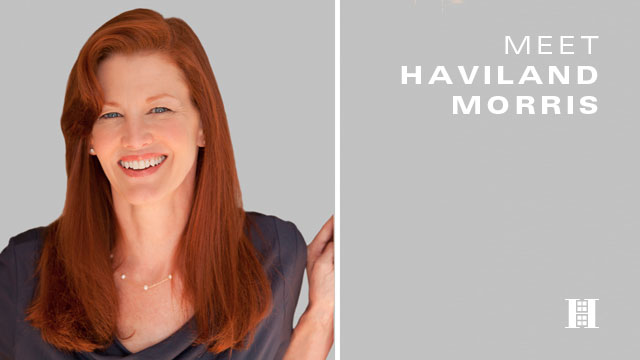 Haviland Morris- Absolute Attunement
Haviland takes a hands-on and attentive approach to all of her client interactions and real estate transactions. She is savvy to New York ways, professional, and has an intuition that allows her to consistently achieve successful results.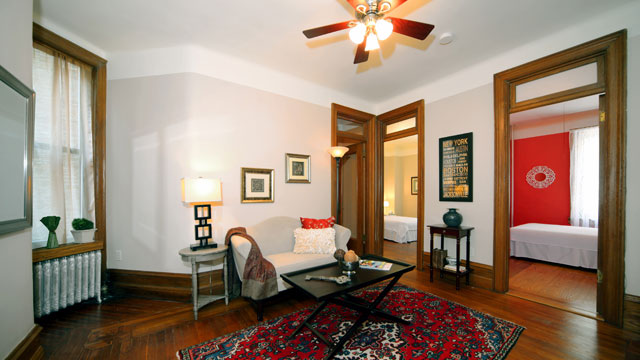 Sneak Peek Inside 139 East 30th Street 2B
Haviland Morris represented this exclusive property on 139 East 30th Street and it is now closed or no longer available. Take a sneak peek at this property and if you are interested in something comparable please reach out to Haviland at hmorris@halstead.com or (212) 521-5726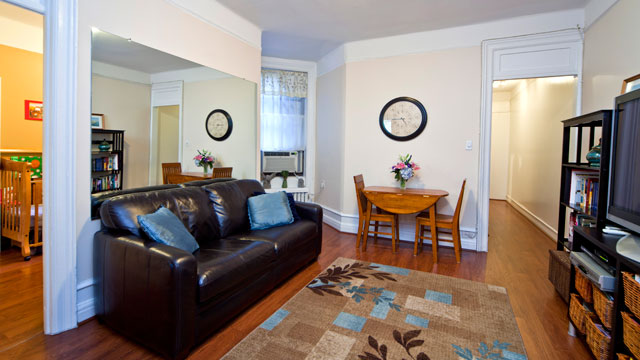 Sneak Peek Inside 139 East 30th Street
Haviland Morris represented this exclusive property on 139 East 30th Street and it is now closed or no longer available. Take a sneak peek at this property and if you are interested in something comparable please reach out to Haviland at hmorris@halstead.com or (212) 521-5726