Jeffrey Goodman
Licensed Real Estate Salesperson
West Side Office
jgoodman@halstead.com
Download vCard
Tel: (212) 381-2280
Cell: (646) 306-4761

A fourth generation New Yorker with a thorough understanding of his hometown's evolving neighborhoods and fluctuating real estate market, Jeff devotes a tremendous amount of time, energy and professionalism to helping his clients achieve their goals, either by acquiring their dream homes or through selling existing properties for the best possible price.
He also draws on his extensive travels and the skills he developed over 25 years as an advertising and sales executive to help international clients find promising investment properties or pieds-a-terre.Jeff grew up in Manhattan Beach in Brooklyn, and since then has lived in Park Slope, Boerum Hill, The East Village, and now, Harlem, where he serves on his condo board. "This extraordinary city is totally and completely in my blood," he says. "Its pace, the mix of people, our diverse culture, and the street life, which is one of my favorite things about New York."
Jeff shares his love of the city's rich history by hosting a series of well-attended tours of historic New York neighborhoods for his clients and friends. "My goal was to do something endemic to real estate, to have people discover these intriguing neighborhoods, and with a fun spin on it," says Jeff. "And these tours reflect my commitment to educating clients about the city's neighborhoods, sometimes before they choose to buy."During his limited down time, Jeff enjoys live folk music and regularly attends both The New York Philharmonic and The Metropolitan Opera. An active volunteer, he serves on the boards of several organizations, including Out Professionals, a networking group, and the Leslie Lohman Museum of Gay and Lesbian Art, the first dedicated LGBTQ art museum in the world.
Jeff values Halstead's commitment to serving clients. "There is no other New York real estate company that has as many tools to be of service to its clients and who's committed to giving them the personal attention that is so vital when they are making the most financially consequential decisions of their lives," he says.
Halstead Property, LLC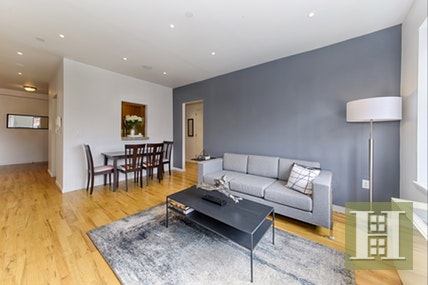 Jeffrey Goodman's Past Closings
The following are selected closed transactions in which Jeffrey Goodman represented the buyer, the seller, or both:
20 West 131st St
59 Saint Felix Place
116 West 111th St
205 Hicks St
802 Dean St
120 West 70th St
85 Eighth Ave
225 East 36th St
310 West 85th St
29 West 138th St
250 West 88th St
215 West 98th St
25 Chittenden Place
804 West 180th St
454 West 152nd St
689 Fort Washington Ave
321 East 54th St
111 West 11th St
236 East 47th St
166 Montague St
211 Thompson St
350 Cabrini Blvd
137 East 36th St
330 East 75th St
211 East 53rd St
313 West 82nd St
425 East 63rd St
1912 Avenue H
1760 Second Ave
261 West 112th St
425 East 79th St
50 Franklin St
333 East 43rd St
540 West 49th St
29 East 10th St
42 West 120th St
224 East 11th St
301 East 63rd St
759 President St
131 West 85th St
435 East 65th St
313 West 118th St
420 East 64th St
525 Vanderbilt Ave
1400 Fifth Ave
2025 Broadway
40 Fifth Ave
130 W 20th St
545 West End Ave
10 Mitchell Place
107 W 86th St
301 E 48th St
410 W 23rd St
106 Central Park South
300 E 59th St
1158 Fifth Ave
240 Riverside Blvd
610 West End Ave
8 E 83rd St
20 Clinton St
32 Gramercy Park South
87 E 2nd St
3 Sheridan Square
182-184 E 2nd St
206 W 85th St
140 West End Ave
150 W 79th St
210 W 85th St
77 E 12th St
229 W 16th St
320 Central Park West
2002 Fifth Avenue
219 East 83rd Street
255 West 98th Street
11 West 81st Street
845 United Nations Plaza
All Recent Press
Buying And Selling A Home What You Need To Know
There have been rumblings for years from the Federal Reserve that interest rates are going to rise. But so far that hasn't quelled homebuying activity. Median existing single-family homes clocked in at $229,400 in the second quarter of 2015,...
CNBC - Thursday, November 19, 2015
These NYC Houses Are Around 500K But They're All In Need Of A Little Tlc
So you want to buy a "wreck" of a house — meaning something you can remake from top to bottom — for under $500,000? Where exactly should you look? And how much blood, sweat, tears (and cash) will you need...
Brick Underground - Thursday, July 02, 2015
What's Up In Uptown
BY LAUREN PRICE | If the hum of street life, ample parks, and an eclectic array of artistic offerings, restaurants, and small shops make for a compelling urban neighborhood, Harlem certainly fits the bill. With ever-evolving notions of chic and...
Chelsea Now - Wednesday, June 04, 2014
Six Renovations
By CJ Hughes $8,000 THE RENOVATIONS: Bathroom ceiling repaired; windows replaced; tile regrouted WHAT: A two-bedroom one-and-a-half-bath co-op, with a washer and dryer WHERE: 310 West 85th...
New York Times - Friday, November 04, 2011
Live And Learn
BY Max Gross Don't bet against Harlem. At least, that's what some buyers and developers believe. The Harlem real estate market is about weighing risk (too much inventory,...
New York Post - Thursday, September 09, 2010
All Featured Videos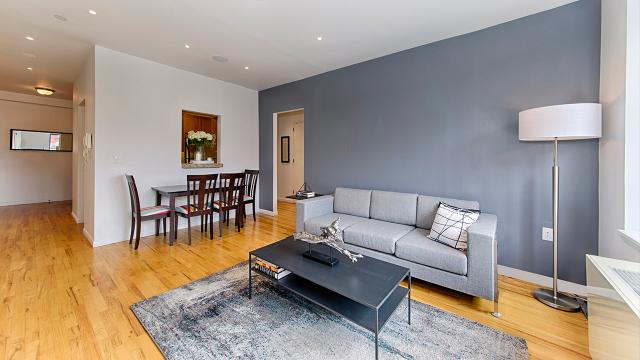 The Jist With Jeff- Spring 2017
Join Jeff as he gives some great advice on the best way to enjoy spring in our great city, from fauna at the American Museum of Natural History to flora along the High Line. And of course there are some tidbits from the latest real estate news!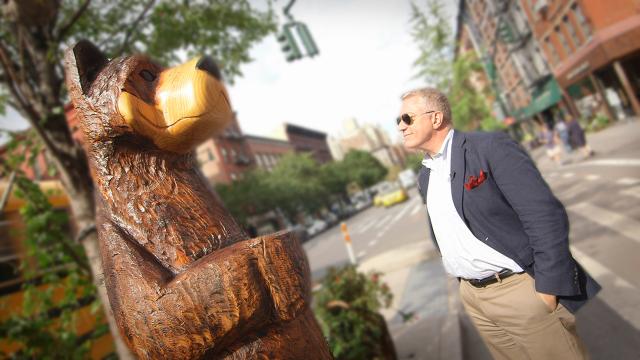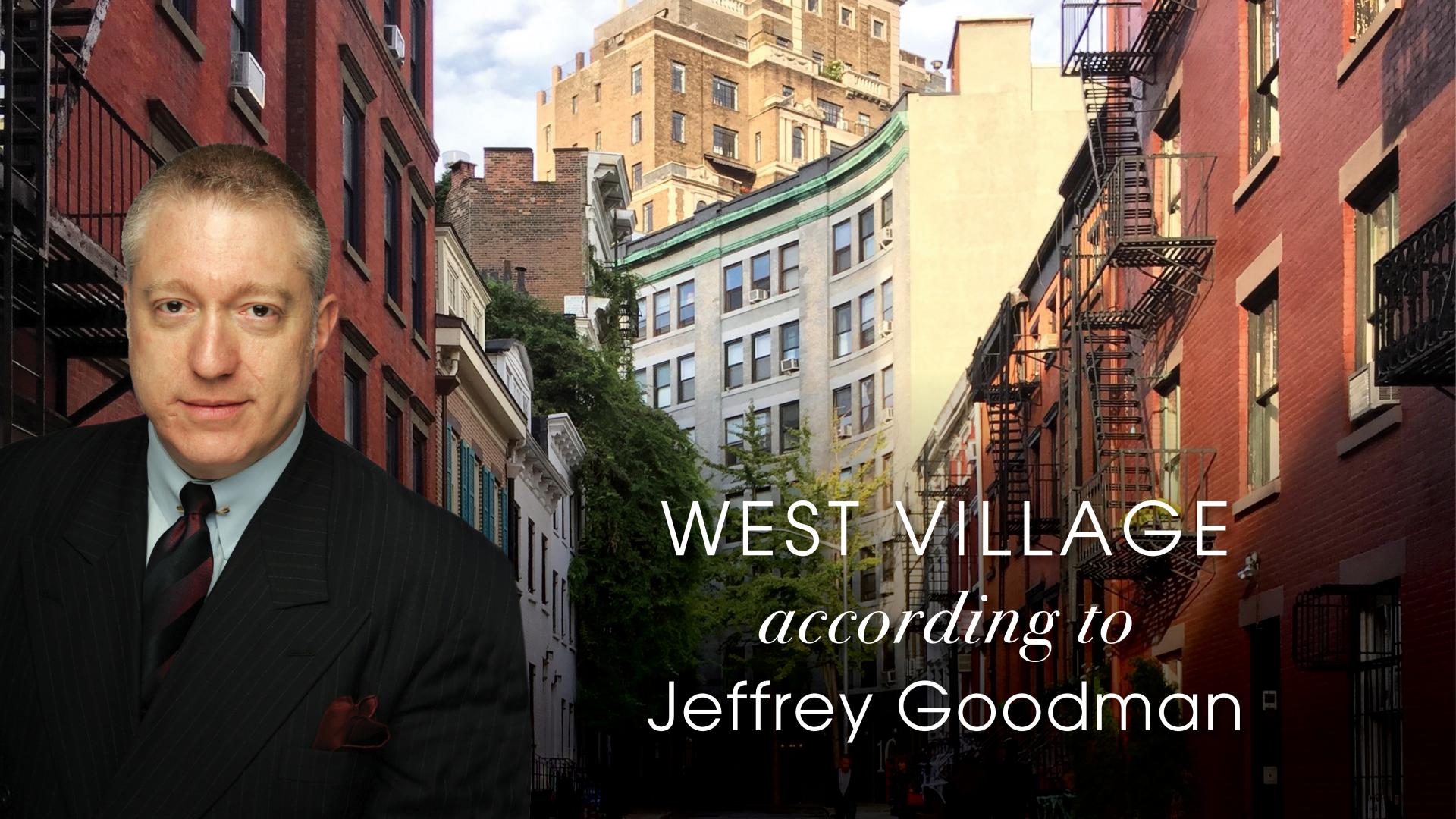 Tour West Greenwich Village With Jeff
Join Jeff as he takes you on a very special tour of one of the oldest, quaintest and most beautiful neighborhoods in Manhattan. From its angled streets, older and smaller (and larger!) townhouses, recessed gardens, and gleaming new construction along a revitalized and reinvented waterfront, the West Village is an iconic New York neighborhood, whether you're just visiting or...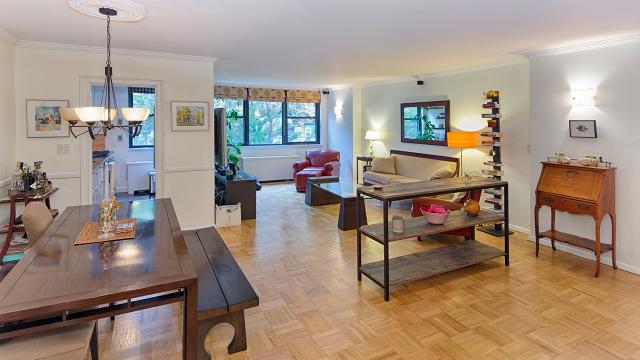 Sneak Peek Inside 420 East 51st Street
This property is now closed or no longer available. Take a sneak peek at this property and if you are interested in something comparable, please reach out to: Jeffrey Goodman, Lic. R.E. Salesperson Tel: (212) 381-2280 - Cell: (646) 306-4761 jgoodman@halstead.com Ralph M. Storrier, Lic. R.E. Salesperson Tel: (212) 381-2349 Cell: (917) 656-8667 rstorrier@halstead.com
All information is from sources deemed reliable but is subject to errors, omissions, changes in price, prior sale or withdrawal without notice. No representation is made as to the accuracy of any description. All measurements and square footages are approximate and all information should be confirmed by customer. All rights to content, photographs and graphics reserved to Halstead. Customer should consult with its counsel regarding all closing costs, including without limitation the New York State 1% tax paid by buyers on residential properties over $1 million. Halstead represents the seller/owner on Halstead's own exclusives, except if another agent of Halstead represents the buyer/tenant, in which case Halstead will be a dual agent with designated agents representing seller/owner and buyer/tenant. Halstead represents the buyer/tenant when showing the exclusives of other real estate firms. In all instances Halstead treats all parties fairly and honestly. Halstead actively supports equal housing opportunities. All New York Yankees trademarks and copyrights are owned by the New York Yankees and used with the permission of the New York Yankees.