John Caraccioli
Licensed Associate Real Estate Broker
Westside Office
jcaraccioli@halstead.com
Download vCard
Tel: (212) 381-2236

John has consistently been a top producer since he started with Halstead Property, LLC. He has received quarterly awards for the highest number of transactions closed as well as highest number of listings sold in a quarter. He is a member of Halstead's Private Brokerage Council and Producers Council, for having sold high end properties. He is also ranked at the top of Halstead's sales team.
John's varied knowledge of residential real estate, his commitment to quality service with a straightforward approach and strong negotiating skills have added to his success in getting the deal done for his clients. After thirteen years in residential real estate, John knows how to listen to the concerns of both buyers and sellers. He can quickly assess his clients needs, and with great enthusiasm and persistence work to achieve their goals.
A resident of Manhattan for over 25 years as well as property owner, John can help you navigate your way through any neighborhood and any real estate transaction. You can expect uncompromising integrity and dedication from John Caraccioli.
Halstead Property, LLC
John Caraccioli's Past Closings
The following are selected closed transactions in which John Caraccioli represented the buyer, the seller, or both:
440 West End Ave 9C
100 West 81st Street 5D
110 West 86th Street 11B
321 West 90th Street PHA
257 West 86th Street 8D
139 West 82nd Street 8C
59 West 71street 6C
22 West 26th Street 2A
11 West 69th Street 1A
263 West End Ave
All Recent Press
Houses Of The Week
Upper East Side $1.55 million Bedrooms: 2 Bathrooms: 1½ Square feet: 1,100 Maintenance: $1,637 "Exquisitely renovated" with a "well-crafted and designed" kitchen, a separate dining area and a "grand"...
New York Post - Thursday, November 07, 2013
On The Market In NYC
Upper East Side Co-op $1,550,000 MANHATTAN 1000 Park Avenue, #8F A two-bedroom one-and-a-half-bath in a full-service elevator building. John Caraccioli, Halstead Property (212) 381-2236; halstead.com MAINTENANCE $1,637 a month PROS...
New York Times - Monday, July 01, 2013
Dream Home
Upper West Side $4.295 million This "beautifully renovated" co-op on West End Avenue near West 83rd Street maintains the prewar proportions with which it was endowed by its creator — renowned architect Emery Roth...
New York Post - Thursday, August 23, 2012
On The Market In New York
UPPER WEST SIDE CO-OP $869,000 MANHATTAN: 101 West 80th Street (at Columbus Avenue), #8A A two-bedroom one-bath apartment with 10-foot ceilings in a...
New York Times - Monday, August 01, 2011
House Of The Day
Garden Week: Rooftop Oasis 05/18/11 Price: $1,495,000 Location: Manhattan, NY This pre-war apartment on the Upper West Side features a private rooftop deck with lush plantings, trees, a hammock and more. —Maya Pope-Chappell, 05/18/2011 ...
Wall Street Journal - Wednesday, May 18, 2011
All Featured Videos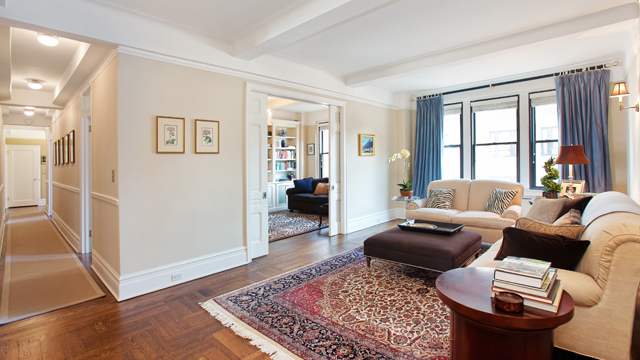 Sneak Peek Inside 470 West End Avenue
John Caraccioli represented this exclusive property and it is now closed or no longer available. Take a sneak peek at this property and if you are interested in something comparable please reach out to John Caraccioli, (212) 381-2236 jcaraccioli@halstead.com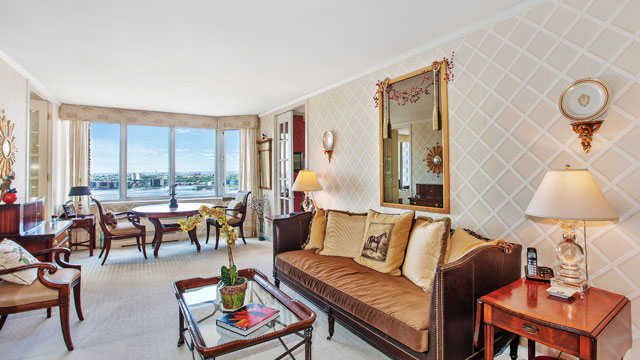 Sneak Peek Inside 500 West 43rd Street
John Caraccioli represented this exclusive property and it is now closed or no longer available. Take a sneak peek at this property and if you are interested in something comparable please reach out to John Caraccioli, (212) 381-2236 jcaraccioli@halstead.com