Agent Profile
John T. McGowan
Sales Associate
Montclair Office
Tel: (973) 744-6033 x174

My Profile:


After having spent ten years fostering heath and well being in Montclair through the Aspen East Fitness Center, I found that, in 2011, it was time to make a change. And what better choice could there be than joining the Rhodes Van Note Team. Professionalism and courtesy, knowledge and insight, experience and integrity are just a few of the attributes that makes the RVN Team at Halstead the premier real estate office in Suburban Essex County.
I am excited to continue my involvement not only with the residents of Montclair and with the township's rich history, but also with members of the surrounding communities.
A strong business background combined with a personal touch helps me to understand the requirements of my clients and aid them in finding their dream homes. At Halstead, it's not just about buying and selling real estate, it's about being part of the personal process. From listing a residence to finding a new one, from the first phone call to the closing, every step of the process will be clearly explained; every consideration will be researched and addressed until the perfect match is made.
I am proud to be a part of the best team in the area. And I look forward to consulting with new clients and friends to make certain that their experiences will be both positive and successful.
Halstead New Jersey, LLC
The following are selected closed transactions in which John T. McGowan represented the buyer, the seller, or both:
SINGLE FAMILY HOMES
6 Lewis CT, Montclair NJ
74 Greenlawn Road, Clifton, NJ
793 Allwood Road, Clifton NJ
36 Stonebridge Road, Montclair New Jersey
550 Highland Ave, Montclair, NJ
89 Clinton Avenue
36 Lennon Place Clifton
110 Leslie Street East Orange
32 Parkway W Bloomfield
65 Daniels Drive Clifton
168 Montclair Ave Montclair
181 Harrison Ave Montclair
38 Warren Street Clifton
56 Conforti Ave West Orange
134 Montclair Ave Montclair
191 Christopher Street Montclair NJ
MULTI FAMILY HOMES
132 1/2 Ripley, Elizabeth, NJ
13 Wilfred St Montclair
97 Willowdale Ave Montclair
TOWNHOUSES
COOPERATIVES AND CONDOMINIUMS
159 Park Street Unit C-6
59 Lapis Circle, West Orange, NJ
108-110 Passaic Avenue, Nutley, NJ
59 Lapis Circle
1 Claridge, Unit 111, Verona, NJ
202 Barringer CT Montclair
388 Hoover Ave Bloomfield
45 Musano CT West Orange
COMMERCIAL
111-113 Watchung Ave, Montclair, NJ
216 Little Falls Road
163 Gould Avenue, Paterson, NJ (Sell)
163 Gould Avenue, Paterson, NJ (List)
RENTALS
27 Waldeck CT West Orange
33 Enfield Ave Montclair
83 Willowdale Ave Montclair
111 Walker Rd West Orange
194 Hillside Ave Glen Ridge
390 Forest Ave Glen Ridge
87 Haller Drive Cedar Grove
More On Halstead's Expansion To Montclair, NJ
The Garden State just got greener. We are excited to announce that Halstead Property has joined forces with Rhodes Van Note, a top boutique firm in Montclair, New Jersey. This is Halstead's second office in New Jersey, which includes our recently renovated Hoboken office. 30 RVN agents have joined Halstead,...
Friday, July 17, 2015
Join Halstead For Head Shaving Event - 7/19
The Rhodes Van Note Group at Halstead Property will sponsor the 9th Annual St. Baldrick's Foundation Fundraiser in West Orange, NJ this Sunday July 19th. Agent Kevin Kinney is a top participant and is also coordinating the head-shaving event, which raises funds for childhood cancer research. Kevin has organized this...
Friday, July 17, 2015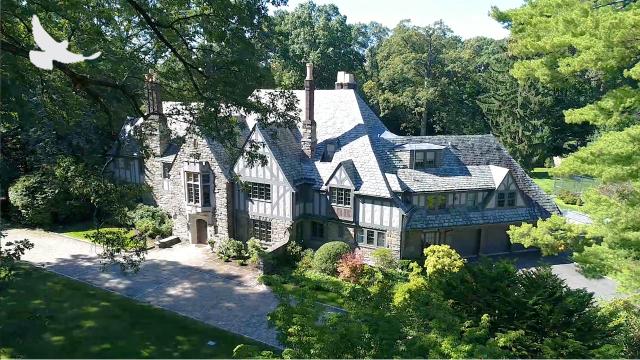 Sneak Peek Inside View From Above: 36 Stonebridge Road
This property is now closed or no longer available. Take a sneak peek at this property and if you are interested in something comparable, please reach out to: John T. McGowan, Sales Associate Tel: (973) 744-6033 x174 jmcgowan@halstead.com Alexis Savage, Sales Associate Tel: (973) 744-6033 x183 asavage@halstead.com
Agent Profile