Agent Profile
Joseph W. Corda
Licensed Real Estate Salesperson
Park Avenue Office
Tel: (212) 381-3371
Cell: (917) 400-5936

My Profile:
Languages Spoken: MANDARIN - CHINESE, ENGLISH
Known for his professionalism and honesty, Joseph Corda is a go-getter who is unyielding in his dedication to getting absolutely the best results for his clients. He is keen on preparation, persistence and keeping a cool head under pressure so that he can guide his clients through their transactions, meet tight deadlines and close deals. Integrity has always been the core of all he does. Joseph says, "Clients put trust in us to ensure things move as seamlessly as possible for them and we need to take this responsibility seriously."
Joseph has a unique ability to put people at ease, making what can often feel like a stressful never-ending process feel less so. Joseph believes that open communication and willingness to learn from each other are the keys to ensuring that the right fit is made with those we serve. He works in a partnership with his clients and is more interested in building a relationship with them rather than just closing a deal; which is why he is the one who will serve as an expert advisor and consultant to you and those near and dear to you both now and at all other times in your life.
Before entering real estate, Joseph lived in the People's Republic of China, where he first studied Chinese and anthropology, and later developed and managed cross-cultural education initiatives focused on both high school students and education professionals from the U.S. and China and worked with private and government institutions for funding of these programs.
He approaches his obligations to his clients in real estate with the same thoroughness and dedication that he applied when working across cultures to develop and manage various international programs and has known early on that paying attention to the smallest details, especially in real estate, can often make a major difference in bringing a deal to a successful conclusion.
A Native New Yorker, born in Brooklyn, he received a B.A. in Anthropology, with a concentration in Chinese language & history, from Brooklyn College, CUNY and did graduate work at Hunter College, CUNY. He enjoys roaming all over the city with his family and soaking in all that it offers, as well as cooking, winemaking and the outdoors.
Halstead Manhattan, LLC
424 55th Street
Sunset Park, Brooklyn, NY
1 of 25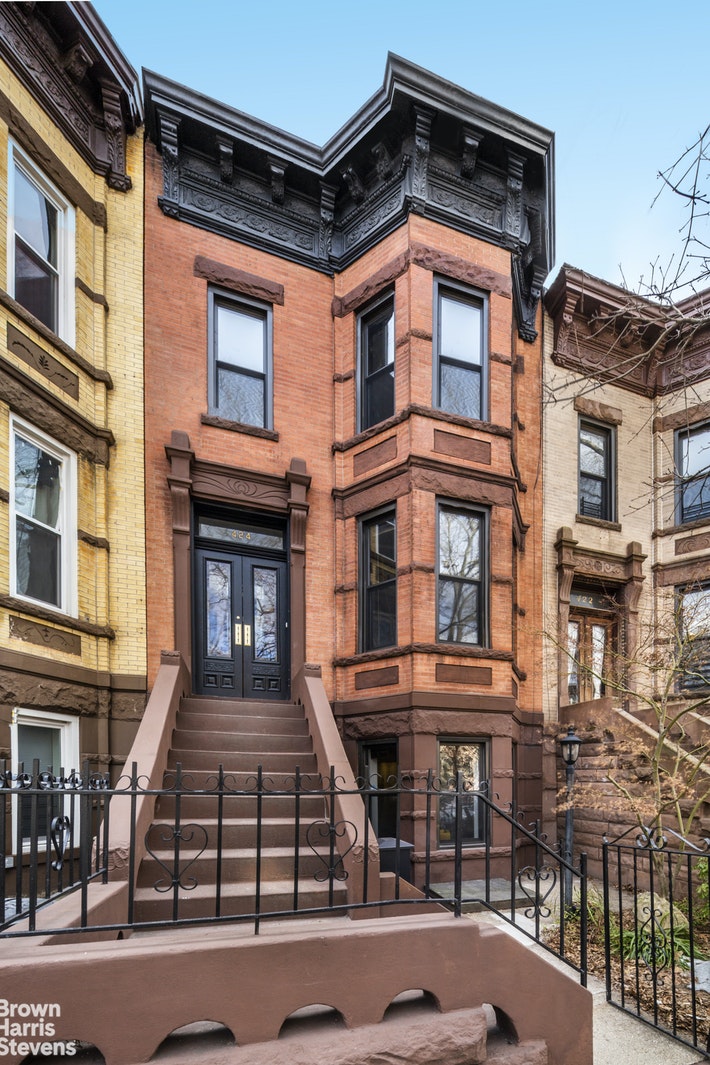 $1,625,000
5

Beds

3

Baths

13

Rooms

20 x 47

Building

20 x 100

Lot
434 55th Street
Sunset Park, Brooklyn, NY
Contract Signed
1 of 22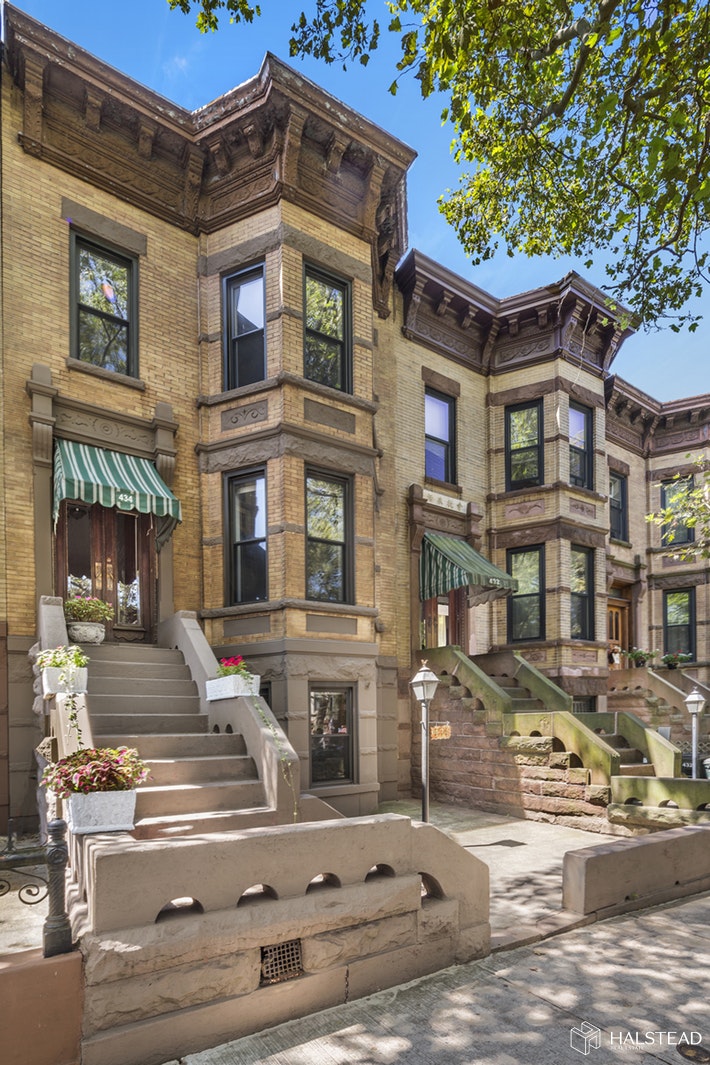 $1,555,000
5

Beds

3

Baths

13.5

Rooms

20 x 100

Lot
The following are selected closed transactions in which Joseph W. Corda represented the buyer, the seller, or both:
SINGLE FAMILY HOMES
52 Delafield Avenue, Staten Island, NY 10301
40 North Maryland Avenue, Port Washington, NY 11050
87 70th Street, Brooklyn, NY 11209
MULTI FAMILY HOMES
423 55th Street, Brooklyn, NY 11220
100 Pinewood Avenue, Staten Island, NY 10306
1425 Old Route 16, Waynesboro, Pa
567 10th Street, Brooklyn, NY, 11215
TOWNHOUSES
434 55th Street, Brooklyn, NY 11220
COOPERATIVES AND CONDOMINIUMS
311 East 38th Street, NY, NY 10016
88 Greenwich Street, NY, NY 10006 - Unit 1006
20 West Street, NY, NY 10004 - Unit 16d
27-21 44th Drive, Lic, NY 11101 -UNIT 2103
333 Rector Place, NY, NY 10280 - Unit 1006
20 West Street, NY, NY 10004
18 West 48th Street
310 East 46th Street - Unit 14w1
88 Greenwich Street
476a Hancock Street
120 Riverside Boulevard , NY, NY10069
20 West Street, NY, NY 10004
310 East 46th Street, NY, NY 10017 - Unit 14w.
310 East 46th Street, NY, NY 10017
96 Rockwell Place, Brooklyn, NY 11217
310 East 46th Street, NY, NY 10017
310 East 46th Street, NY, NY 10017
400 Central Park West, NY, NY 10025
311 East 38th Street, NY, NY 10016
111 West 67th Street, NY, NY 10019
333 East 46th Street, NY. NY 10017
120 Riverside Boulevard, NY, NY 10069
310 East 46th Street, NY, NY 10017
300 East 55th Street, NY, NY 10022
135 West 52nd Street, NY, NY 10019
1600 Broadway, NY, NY 10019
111 West 67th Street, NY, NY 10019
111 West 67th Street, NY, NY 10023
18 West 48th Street, NY, NY 10036
120 Riverside Boulevard, NY, NY 10069
300 West 110th Street, NY, NY 10026
310 East 46th Street, NY, NY 10017
311 East 38th Street, NY, NY 10016
120 Riverside Boulevard, NY, NY 10069
350 West 42nd Street, NY, NY 10039
1600 Broadway, NY, NY 10019
1600 Broadway, NY, NY 10019
309 2nd Street, Brooklyn, NY, 11215
225 Rector Place, NY, NY 10280
333 Rector Place, NY, NY 10280
333 Rector Place, NY, NY 10280
310 East 46th Street, NY, NY 10017
310 West 52nd Street, NY, NY 10019
400 Central Park West, NY, NY 10025
RENTALS
423 55th Street, Brooklyn, NY 11220
18 West 48th Street #23C
404 West 51st Street, NY, NY 10019 - Unit 4a
200 East 82nd Street, New York, NY 10028
311 East 38th Street, NY, NY 10016
100 Barclay Street, New York, 10007
120 Riverside Boulevard, NY, NY 10069
415 55th Street, Brooklyn, NY 11220
415 55th Street, Brooklyn, NY 11220
429 Kent Avenue, Brooklyn, NY 11249
415 55th Street, Brooklyn, NY 11220
300 East 55th Street, NY, NY 10022
400 Central Park West, NY, NY 10025
1600 Broadway, NY, NY 10019
160 Central Park South, NY, NY 10019
160 Central Park South, NY, NY 10019
160 Central Park South, NY, NY 10019
160 Central Park South, NY, NY 10019
111 West 67th Street, NY, NY 10023
120 Riverside Boulevard, NY, NY 10069
310 East 46th Street, NY, NY 10017
333 Rector Place, NY, NY 10280
505 West 37th Street, NY, NY 10018
The New Must-Have Luxury Amenities
We all know those classic luxury building amenities like a fitness center, pool, roof deck, bike storage and doorman are must haves when moving into a new building. Now new trends in luxury amenities are on the rise. We spoke with Halstead agents Maxfield Wiseltier and Joseph Corda on the...
Friday, April 21, 2017
Agent Profile