Katherine Akerly
Licensed Associate Real Estate Broker
Park Slope - Fifth Avenue Office
kakerly@halstead.com
Download vCard
Tel: (718) 613-2985
Cell: (917) 482-5796



Member of the Emerald Club

Kate Akerly is a highly experienced broker in the New York City market and brings a vast level of knowledge and experience to every project and listing she is engaged in. She was born in New Jersey and raised in California. She attended college in Los Angeles where she received her BS from Mt. Saint Mary's College. After college, Kate was introduced to real estate as a landlord in Orange County, California. She later moved to New York City where she worked as a senior investigator under the Office of the Mayor of NYC.
Kate has handled hundreds of real estate transactions, has been featured on NBC's Open House New York, and has had her projects and listings featured in the New York Times, The NY Post, The Observer, The Real Deal, and Real Estate Weekly. She is an active member of the Junior League and holds a leadership position on their House Tour Committee.
Kate works out of Halstead's Union Square and Park Slope offices and is a proud member of REBNY. She services clients in residential, commercial, and new development brokerage throughout the boroughs. During her free time she enjoys travel, good wine, great food, and friends. She has and advanced certification in scuba diving and is an avid skier.
Halstead Brooklyn, LLC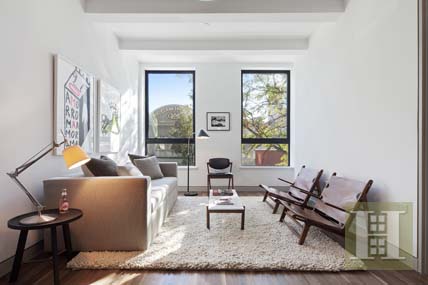 Katherine Akerly's Past Closings
The following are selected closed transactions in which Katherine Akerly represented the buyer, the seller, or both:
8803 Colonial Road
8801 Colonial Road
320 19th Street Apt 2
320 19th Street Apt 3
320 19th Street Apt 1
455 12th Street 3A
455 12th Street Apt 3B
426 13th Street Apt 2A
455 12th Street Apt 2B
455 12th Street Apt 1A
455 12th Street Apt 1B
309 3rd Street Apt 2J
426 13th Street Apt 1D
708A Degraw Street Apt 3
264 Greene Avenue Apt 3
708A Degraw Street Apt 2
264 Greene Avenue Apt 1
264 Greene Avenue Apt 2
262 Greene Avenue Apt 2
262 Greene Avenue Apt 3
262 Greene Avenue Apt 1
260 Greene Avenue Apt 2
260 Greene Avenue Apt 3
260 Greene Avenue Apt 1
388 Bridge Street Apt 36G
370 Ocean Parkway 9C
272 St Marks Avenue
650 Bergen 2C
650 Bergen 3C
650 Bergen 3B
650 Bergen Street 1C
650 Bergen 1B
650 Bergen 2B
650 Bergen 3A
650 Bergen 2A
650 Bergen
268 St Marks Avenue PH
270 St Marks Avenue Th
270 St Marks Avenue PH
270 St Marks Avenue Unit 2
473 Clinton Aveue Unit 3
473 Clinton Avenue Unit 1
473 Clinton Avenue Unit 2
96 Schermerhorn Street Unit PHk
731 Dean Street Unit 1
731 Dean Street Unit 3
96 St Marks Avenue Unit 1
189 Schermerhorn 9E
268 St Marks Avenue 2
268 St Marks Avenue Th
60 Tiffany Place 1H
109 West 70th Street 4F
3001 Fort Hamilton Pkwy 3G
499 Dean Street 1A
10 Plaza Street East 3G
22 North 6th Street 7J
870 Pacific Street 1F
135 Ocean Parkway 15F
370 Ocean Parkway 7L
305 East 72nd 6Cn
75 Wall Street 27M
635 West 42nd Street 20N
892 Bergen Street 7C
112 West 56th Street 32N
96 Schermerhorn Street 3F
226 East 12th Street 1B
221 West 21st 5B
96 St Marks Avenue 3
96 St Marks Avenue 4
96 St Marks Avenue 2
112 West 56th Street 32S
420 Riverside Drive
220 Riverside Drive 9D
333 Central Park West
215 West 90th Street 7A
220 Riverside Drive 30G
150 West 55th Street 6F
100 West 81st Street 3AB
220 Riverside Drive 42C
161 West 75th St 2A
All Recent Press
On The Market Brooklyn
Prospect Heights Condo $2,400,000 BROOKLYN 535 Dean Street, #304 A two-bedroom two-bath unit with a suspended office in the living room, numerous storage areas, a terrace, a washer/dryer and central air-conditioning in a doorman building....
New York Times - Friday, April 03, 2015
2 4M Joe Ginsberg-Designed Prospect Heights Loft Has A Suspended Office
535 Dean Street, Brooklyn, NY, United States Get ready to feast your eyes on this stunning Prospect Heights loft located in the Newswalk Condominium–and unlike anything offered on the Brooklyn market today. Every detail was...
6sqft - Tuesday, March 03, 2015
Prospect Heights Home With Levitating Office Asks 2 4M
This is a fun one: a funky Prospect Heights condo with a levitating office is up for grabs (h/t 6sqft). The one-off metal platform and bookcase, amongst other small details, are the doing of designer Joe Ginsberg,...
Curbed - Tuesday, March 03, 2015
Park Slope Brooklyn A Neighborhood To Grow Into
Kate and Kabir Singh have come a long way since moving to Park Slope, Brooklyn, from Greenwich Village a decade ago, hopscotching from home to home to home, but despite their nomadic tendencies they've traveled a grand total of five...
New York Times - Wednesday, January 21, 2015
Six South Slope Pads With Private Outdoor Space Ask 725K
Name/Address: 455 12th Street Developer: Highstone Size: three stories; six apartments Prices: $725,000 to $1.2 million Sales and Marketing: Halstead Property Development Marketing To create this new South Slope boutique building between 7th and...
Curbed - Tuesday, June 24, 2014
All Featured Blog Posts
Interview With One Of Inman's Most Innovative
AN EXCLUSIVE INTERVIEW WITH MICHAEL AKERLY - RECOGNIZED BY INMAN AS AN INDUSTRY INNOVATOR Michael Akerly of the Aguayo Team at Halstead Property Development Marketing was recently recognized by Inman as one of the Most Innovative Agents in the U.S. ...
Saturday, August 01, 2015
All information is from sources deemed reliable but is subject to errors, omissions, changes in price, prior sale or withdrawal without notice. No representation is made as to the accuracy of any description. All measurements and square footages are approximate and all information should be confirmed by customer. All rights to content, photographs and graphics reserved to Halstead. Customer should consult with its counsel regarding all closing costs, including without limitation the New York State 1% tax paid by buyers on residential properties over $1 million. Halstead represents the seller/owner on Halstead's own exclusives, except if another agent of Halstead represents the buyer/tenant, in which case Halstead will be a dual agent with designated agents representing seller/owner and buyer/tenant. Halstead represents the buyer/tenant when showing the exclusives of other real estate firms. In all instances Halstead treats all parties fairly and honestly. Halstead actively supports equal housing opportunities. All New York Yankees trademarks and copyrights are owned by the New York Yankees and used with the permission of the New York Yankees.