Agent Profile
Ke Yan
Licensed Real Estate Salesperson
East Side Office
Tel: (212) 317-7846
Cell: (917) 841-0926

My Profile:
Languages Spoken: MANDARIN - CHINESE, ENGLISH
Ke (Kay) Yan was born in Shanghai, China and grew up in Boston/New York. Her interest in Real Estate was sparkled at an early age. Growing up, she was fascinated by her father's success as a real estate investor in Shanghai. As a youngster, she took the time and effort to observe those around her who were able to identify outstanding real estate investment opportunities for themselves and others. Over the years, she has gained a deep understanding of the investment value in real estate.
Kay received her Bachelor of Science degree in Finance, International Management and Economics from Boston University. Before she transitioned her career to real estate, Kay worked in the financial industry, focusing on alternative investments and foreign exchange trading, and provided extensive advisory services to a wide variety of clients from individuals to large financial institutions in Asia and Europe. She has honed several skill sets from her financial advisory background that are essential to the real estate industry, which includes negotiating under pressure, attention to details, comparative analysis, efficient communication, exemplary client service, and last but not least, loyalty to her clients. Kay's professionalism helped her to build up a huge network of partners in various industries, including international commercial banks, immigration agencies and EB-5 programs, medium-sized developers, family offices and insurance companies.
Believing in long-term relationship building as her top priority, Kay takes as much time as necessary to understand each client's personal situation and real estate aspirations for the long and short term. Being bilingual in Mandarin Chinese and English, along with her living and working experiences in Shanghai, Beijing, London, Boston and New York allow her to work with a diverse client-base who are seeking primary homes and investment properties in Manhattan and other New York City boroughs.
In her spare time, Kay loves travelling, with either backpacking travel or luxury vacation, and scuba diving. So far, she has been to more than 15 islands in the Caribbean Sea area.
Halstead Manhattan, LLC
The following are selected closed transactions in which Ke Yan represented the buyer, the seller, or both:
RENTALS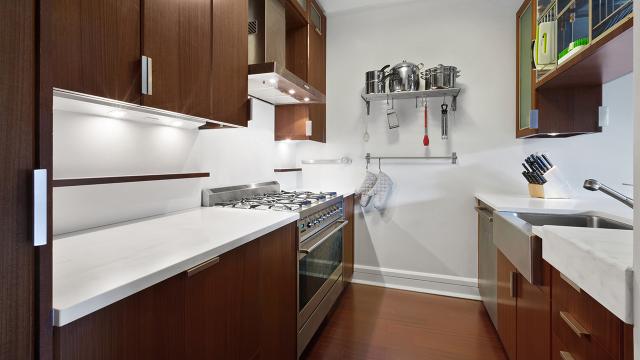 Agent Profile