Agent Profile
Leslie Caruso
Licensed in Connecticut
Darien Office
Tel: (203) 656-6533
Cell: (203) 249-0468

What do you get when you cross an asset-backed securities attorney with an award-winning real estate sales agent? Leslie Caruso.
Before beginning her real estate career, Leslie was a New York attorney specializing in mortgage and asset-backed securities. Since 1991, she has brought this expertise to her clients providing them with a higher level of knowledge about the home buying and selling process.
Leslie knows that buying or selling a home is a major life event. She aims at streamlining the process while providing clients with consistent, professional, caring service. A highly effective negotiator, she is trained and experienced in vetting issues before they become insurmountable hurdles.
Client perspectives are very important to her. Leslie listens carefully to their desires and needs to shape an effective strategy. A 24-year Darien resident, her insider prospective affords an intimate knowledge of all community facets. And a strong network of realtors throughout the country and overseas enables her to assist with out-of-town real estate questions.
Leslie is committed to the highest degree of professionalism and integrity, both personally and within her profession as a whole. She has served on the Darien Board of Realtors as a Director for 11 years and held every Board office, including President. As Chairman of the Multiple Listing Service committee, she worked closely with outside counsel to negotiate contracts and also served on Grievance and Professional Standards committees.
Leslie received her B.A. from Mount Holyoke College and attended the London School of Economics. She was awarded her J.D. from Hofstra School of Law and is admitted to practice in New York.
Halstead Connecticut, LLC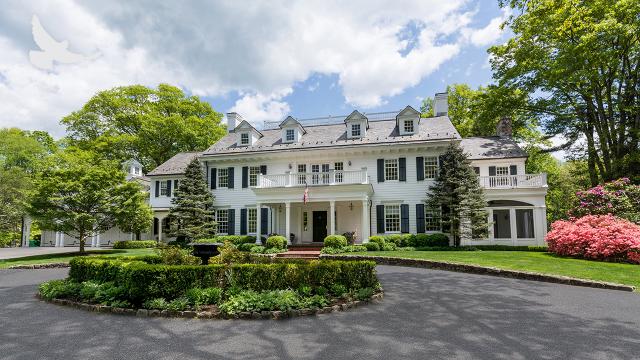 Sneak Peek Inside View From Above: 887 Weed Street
This property is now closed or no longer available. Take a sneak peek at this property and if you are interested in something comparable, please reach out to: Leslie B. Caruso, Licensed in Connecticut Tel: (203) 656-6533 - Cell: (203) 249-0468 lcaruso@halstead.com Mary Higgins, Licensed in Connecticut Tel: (203) 966-7800 - Cell: (203) 247-1625...
Agent Profile