Madlena Krucher
Licensed Associate Real Estate Broker
East Side Office
mkrucher@halstead.com
Download vCard
Tel: (212) 317-7823

Languages Spoken: RUSSIAN, ENGLISH
Member of the Emerald Club

Prior to joining Halstead Madlena Krucher gained her real estate experience working exclusively for a prominent real estate developer in Manhattan specializing in upscale residential properties.
Raised in New York, Madlena loves the city and enjoys discovering wonderful living space for her clients. Her education and experience as a television journalist works well in the research process of finding great properties. After graduating with honors with a degree in Journalism she started working for NBC News in New York as a field producer and then went on to produce and Anchor a news magazine show about the borough of Staten Island for Time Warner Cable/NY1.
She gained even more sales professionalism when she sold millions of dollars worth of products as an on-air personality for the shopping channel QVC. The tremendous energy, research and organizational skills needed to work for a 24 hour live television program serves her well in presenting and selling fine apartments and luxury homes.
Well known for her professional approach and enchanting style, Madlena has successfully closed deals achieving record prices for her sales exclusives.
Please call Madlena Krucher at 212.317.7823 for all your real estate needs.
Halstead Property, LLC
Мадлена Крючер
Прежде чем прийти в компанию Halstead/Feathered Nest, Мадлена Крючер приобрела опыт, работая эксклюзивным представителем уважаемого домовладельца в Манхэттене, специализирующегося на аренде квартир класса люкс.
Мадлена выросла в Нью-Йорке, она любит свой город и получает удовольствие от того, что находит прекрасное жилье для своих клиентов. Образование и опыт работы журналистом на телевидении помогают ей заниматься поиском отличной недвижимости. После окончания с отличием университета по специальности «журналистика», она работала в программе NBC News в Нью-Йорке в качестве выездного продюсера, затем осуществляла постановку и была ведущей журнала новостей о районе Стейтен-Айленд на канале Time Warner Cable/NY1.
Она приобрела еще больший опыт в сфере торговли, осуществив продажи товаров на миллионы долларов, будучи ведущей на торговом канале QVC. Потрясающая энергия, навыки исследовательской и организационной работы, без которых не обойтись, работая на круглосуточной телевизионной программе в прямом эфире, помогают Мадлен готовить информацию о недвижимости и демонстрировать жилье клиентам.
У Мадлены дружеский, профессиональный и честный стиль работы. Она проводит много времени, изучая информацию о потенциальных объектах, которые могут подойти клиентам, и знает, как идеально организовать контакт продавца с покупателем.
По всем вопросам, связанным с недвижимостью, вы можете поговорить с Мадленой по телефону 212-317-7823.
Halstead Property, LLC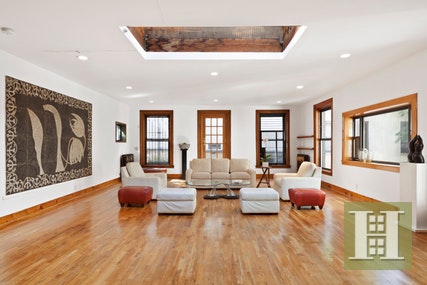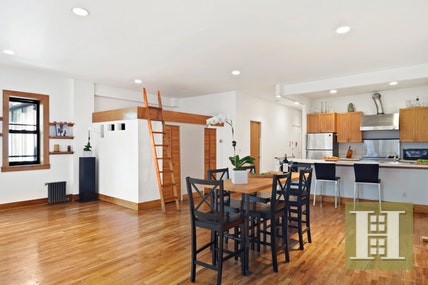 Madlena Krucher's Past Closings
The following are selected closed transactions in which Madlena Krucher represented the buyer, the seller, or both:
All Recent Press
Top 10 Brooklyn Real Estate Listings Move-In-Ready Picks In Prime Nabes
Top 10 Brooklyn Real Estate Listings: Move-In-Ready Picks in Prime Nabes 10. In Gowanus on 11th Street, between 3rd and 4th avenues, we've got a four-story house that's on the diminutive side — 18 feet...
Brownstoner - Sunday, June 19, 2016
Midtown Spotlight
Columbus Circle/ CPS Madlena Krucher Halstead Property, LLC Licensed Real Estate Salesperson O:212-317-7823 mkrucher@halstead.com "Whether one wishes to call the area Central Park south or Columbus Circle, one thing remains the same- in an ever-changing city, this neighborhood...
Metropolitan Magazine - Tuesday, July 28, 2015
Luxe Listings New York And Florida
The 17 hottest listings from New York and Florida. $9.5 million, 230 Central Park South A kitchen to "inspire" one to cook? Well, even if you don't, you'll certainly want to hang out here, thanks to the banquette...
New York Post - Wednesday, February 25, 2015
Residential Sales Around The Region
Williamsburg $1.366 million 49 North Eighth Street, Brooklyn Number of bedrooms:2 Number of full bathrooms: 2 Number of half bathrooms:0 Time on the market: 2 weeks 1,340-sq.-ft. condo in a new building; concierge, h/w floors,...
New York Times - Sunday, January 25, 2009
Just Sold
Manhattan UPPER EAST SIDE $345,000 315 E. 70th St. Studio co-op, 400 square feet, with pantry; building features doorman. Maintenance $488, 45 percentage tax-deductible. Asking price $355,000, on market 26 weeks. Brokers: Sean Oakes and...
New York Post - Thursday, November 27, 2008
All information is from sources deemed reliable but is subject to errors, omissions, changes in price, prior sale or withdrawal without notice. No representation is made as to the accuracy of any description. All measurements and square footages are approximate and all information should be confirmed by customer. All rights to content, photographs and graphics reserved to Halstead. Customer should consult with its counsel regarding all closing costs, including without limitation the New York State 1% tax paid by buyers on residential properties over $1 million. Halstead represents the seller/owner on Halstead's own exclusives, except if another agent of Halstead represents the buyer/tenant, in which case Halstead will be a dual agent with designated agents representing seller/owner and buyer/tenant. Halstead represents the buyer/tenant when showing the exclusives of other real estate firms. In all instances Halstead treats all parties fairly and honestly. Halstead actively supports equal housing opportunities. All New York Yankees trademarks and copyrights are owned by the New York Yankees and used with the permission of the New York Yankees. If you are using a screen reader and are having problems using this website, please call 1-833-312-0655 for assistance.