Agent Profile
Maria Oblow
Sales Associate
Hoboken Office
Tel: (201) 478-6731

Growing up in Brooklyn, Maria was exposed to the real estate industry through her Great Aunts, who invested in various properties around Brooklyn and Jersey City. They also instilled in her a strong work ethic, enthusiasm for "getting a deal done" and appreciation for being resourceful. Maria used these competencies to start her own business in Park Slope which she ran for over six years and eventually sold. As a small business owner, she learned the importance of working under pressure, meeting deadlines and managing people – both employees and customers. These experiences, along with her integrity and loyal demeanor, have translated well to real estate, allowing her to be a fantastic resource for her clients and customers every step of the way, from the initial search for a property, to the negotiation, the closing and beyond.
Maria and her husband moved to Hoboken from Brooklyn over a decade ago. They were attracted to its unique character, diversity and proximity to New York City. Starting a family with twin boys has also allowed her to appreciate a totally different aspect of the Mile Square, including its various parks and the public education system. Maria served as the president of the Parent Teacher Organization (PTO) at her sons' school, as well as a member of the Hoboken district-wide PTO. As a result, Maria possesses extensive knowledge of Hoboken's neighborhoods as well as the surrounding area.
Maria joined the Halstead team in Hoboken in January 2015. She was "sold" on Halstead's stellar reputation, focus on service, expansive network and innovative thinking. In her short time with Halstead she has participated in transactions totaling over $10 million for buyers and sellers, and earning a Bronze designation in NJAR Circle of Excellence (NJAR Circle of Excellence Winner 2015-2017).
Halstead New Jersey, LLC
The following are selected closed transactions in which Maria Oblow represented the buyer, the seller, or both:
SINGLE FAMILY HOMES
12 Alden Rd Montclair, NJ 07042
9015 Kennedy Blvd North Bergen, NJ 07047
1606 80th Street North Bergen, NJ 07047
54 Chestnut Street Weehawken, NJ 07086
57 6th Street Hoboken, NJ 07030
MULTI FAMILY HOMES
TOWNHOUSES
719 West End Ave Cliffside Park, NJ 07010
340b Mountain Rd Union City, NJ 07087
1042 Bloomfield Street Hoboken, NJ 07030
COOPERATIVES AND CONDOMINIUMS
99 Garden Street Unit 2 Hoboken, NJ 07030
201 45th Street Unit C7 Union City, NJ 07087
1500 Hudson Street Unit 2u Hoboken NJ 07030
9252 Kennedy Blvd Unit 408 North Bergen, NJ )7047
20 West 19th Street Unit 4b Weehawken, NJ 07086
415-417 Central Ave Unit 2s Jersey City, NJ 07307
315 56th Street West New York, NJ 07093
6215 Blvd East Unit 1gn West New York, NJ 07093
6215 Blvd East Unit 1gn West New York, NJ 07093
8125 River Rd North Bergen, NJ 07047
201 St Pauls Ave Unit 16w Journal Square NJ 07306
2520 Kennedy Blvd Unit 5b Journal Square, NJ 07306
8829 Kennedy Blvd Unit B6 North Bergen New Jersey 07047
7716 Kennedy Blvd Unit 2h North Bergen NJ 07047
1115 Willow Ave Unit 512 Hoboken, NJ 07030
159 2nd Street Unit 304 Jersey City, NJ 07302
118 Irving Street Unit 2 Jersey City, NJ 07037
415-417 Central Ave Unit 3s Jersey City, NJ 07307
1500 Washington Street Unit 4v Hoboken, NJ 07030
818 Jefferson Street Unit 5d Hoboken, NJ 07030
320 49th Street Unit 5c Union City, NJ 07087
26 Faith Court Newark, NJ 07103
320 49th Street Unit 4c Union City, NJ 07087
728 Blomfield Street #4 Hoboken, NJ 07030
700 Grove Street Unit 8m Jersey City, NJ 07310
724 Bloomfield Street Unit 4 Hoboken, NJ 07030
501 Adams Street Unit 4m Hoboken, NJ 07030
1314 Hudson Street Unit #12 Hoboken, NJ 07030
320 49th Street Unit 4c Union City, NJ 07030
1500 Washington Street Unit 12c Hoboken, NJ 07030
512 1st Street Unit 5 Hoboken, NJ 07030
1034 Clinton Street Unit 414 Hoboken, NJ 07030
LAND
1604 80th Street North Bergen, NJ 07047
1608 80th Steet North Bergen, NJ 07047
1606 80th Street North Bergen, NJ 07047
RENTALS
32 Grove Ave Cedar Grove, NJ 07009
320 49th Street Union City, NJ 07087
6050 Blvd East Unit 20h West New York, NJ 07093
1500 Harbor Blvd Weehawken, NJ 07086
1500 Washington Street Unit 12c Hoboken, NJ 07030
531 Washington Street Unit 3 Hoboken, NJ 07030
415-417 Central Ave Unit 3sjersey City, NJ 07307
1500 Harbor Blvd Unit 219, Weehawken, NJ 07086
390 Morris Ave Unit 2 Summit, NJ 07901
531 Washington Street Unit 3 Hoboken, NJ 07030
8829 Kennedy Blvd Unit B6 North Bergen, NJ 07047
42 N Willow Street Montclair, NJ 07042
201 St Pauls Ave Journal Square, NJ 07306
336 Mountain Rd Unit 4 Union City, NJ 07087
6050 Blvd East Unit 20h West New York, NJ 07093
830 Monroe Street Unit 4i Hoboken, NJ 07030
708 Grand Street Unit 1 Hoboken, NJ 07030
706 Willow Ave 1r Hoboken, NJ 03070
531 Washington Street Unit 2 Hoboken NJ 07030
531 Washington Street Unit 3 Hoboken NJ 07030
526 Adams Street Unit 2n Hoboken, NJ 07303
415-417 Central Ave Unit 3s Jersey City, NJ 07307
320 49th Street Unit 4c Union City, NJ
230 Garden Street Unit 1 Hoboken, NJ 07030
157 7th Street Unit 1 Hoboken, NJ 07030
1500 Washington Street Unit 11i Hoboken, NJ 07030
99 Park Ave Unit 4a Hoboken, NJ 07030
513 19th Street Unit 2f Hoboken, NJ 07030
26 Faith Court Newark NJ
1333 Hudson Street Unit 221 Hoboken, NJ 07030
270 10th Street Unit 4a Jersey City, NJ 07302
1401 Hudson Street Unit 505 Hoboken, NJ 07030
1500 Washington Street Unit 10x Hoboken, NJ 07030
154 Bowers Street Unit 5b Jersey City, NJ 07307
647 Garden Street Unit 3w Hoboken, NJ 07030
4717 Ashcoff Place North Bergen, NJ 07047
501 Adams Street Unit 5f Hoboken, NJ 07030
186 Broadway Unit 405 Bayonne, NJ 07002
211 Grand Street Unit 5c Hoboken, NJ 07030
610 Newark Street Unit 4f Hoboken, NJ 07030
336 Mountain Rd Unit 4 Union City NJ 07087
9 Regent Street Unit 713 Jersey City, NJ 07302
531 Washington Street Unit 2 Hoboken NJ 07030
336 Mountain Road Unit 3 Union City NJ 07087
100 Paterson Plank Road #527 Jersey City, NJ 07307
100 Marshall Street Unit #301 Hoboken, NJ 07030
600 Harbor Blvd Unit # 928 Weehawken, NJ 07086
1042 Bloomfield Street Unit #2 Hoboken, NJ 07030
1042 Bloomfield Street Unit #3 Hoboken, NJ 07030
1042 Bloomfield Street Unit #1 Hoboken, NJ 07030
1600 Harbor Blvd Unit #1310E Weehawken, NJ 07086
600 Harbor Blvd Unit # 879 Weehawken, NJ 07086
112 Liberty View Drive Unit 4a Jersey City, NJ 07302
50 Dey Unit 225 Street Journel Square, NJ 07306
203-207 Hackensack Plank Road Unit #2D Weehawken, NJ 07086
300 Grand Street Unit # D140, Hoboken, NJ 07030
324 Garden Street Unit 1 Hoboken, NJ 07030
554 55th Street Unit 204, West New York, NJ 07093
837 Jersey Avenue Unit 6d, Jersey City 07310
1 Shore Lane Unit #1508, Jersey City, NJ 07310
159 2nd Street Unit 304, Jersey City, NJ 07302
418 Bloomfield Street Unit 3, Hoboken NJ, 07030
2017 NJ Realtors Circle Of Excellence Award
Congratulations to 16 of our New Jersey agents, who have been recognized as 2017 NJ Realtors Circle of Excellence Sales Award Winners. The award honors those members who have demonstrated excellence in the field of salesmanship.
Wednesday, February 14, 2018
Hoboken Office's Edgewater Relief Update
EDGEWATER RELIEF UPDATE  Halstead Helping Hands would like to thank all of our customers, clients & friends for their generosity in helping those affected by the Edgewater Fire. We are proud to announce that we collected $6500 between Red Cross donations, clothing, food and household goods....
Friday, March 6, 2015
How To Help Victims Of Edgewater NJ Fire
SUPPORT EDGEWATER WITH HALSTEAD HELPING HANDS In response to the terrible fire that destroyed the Avalon in Edgewater, New Jersey. Halstead Property Helping Hands is asking for donations to assist the 1,000 displaced residents.  Any donation, big or small, is greatly appreciated. Please join us in...
Friday, January 23, 2015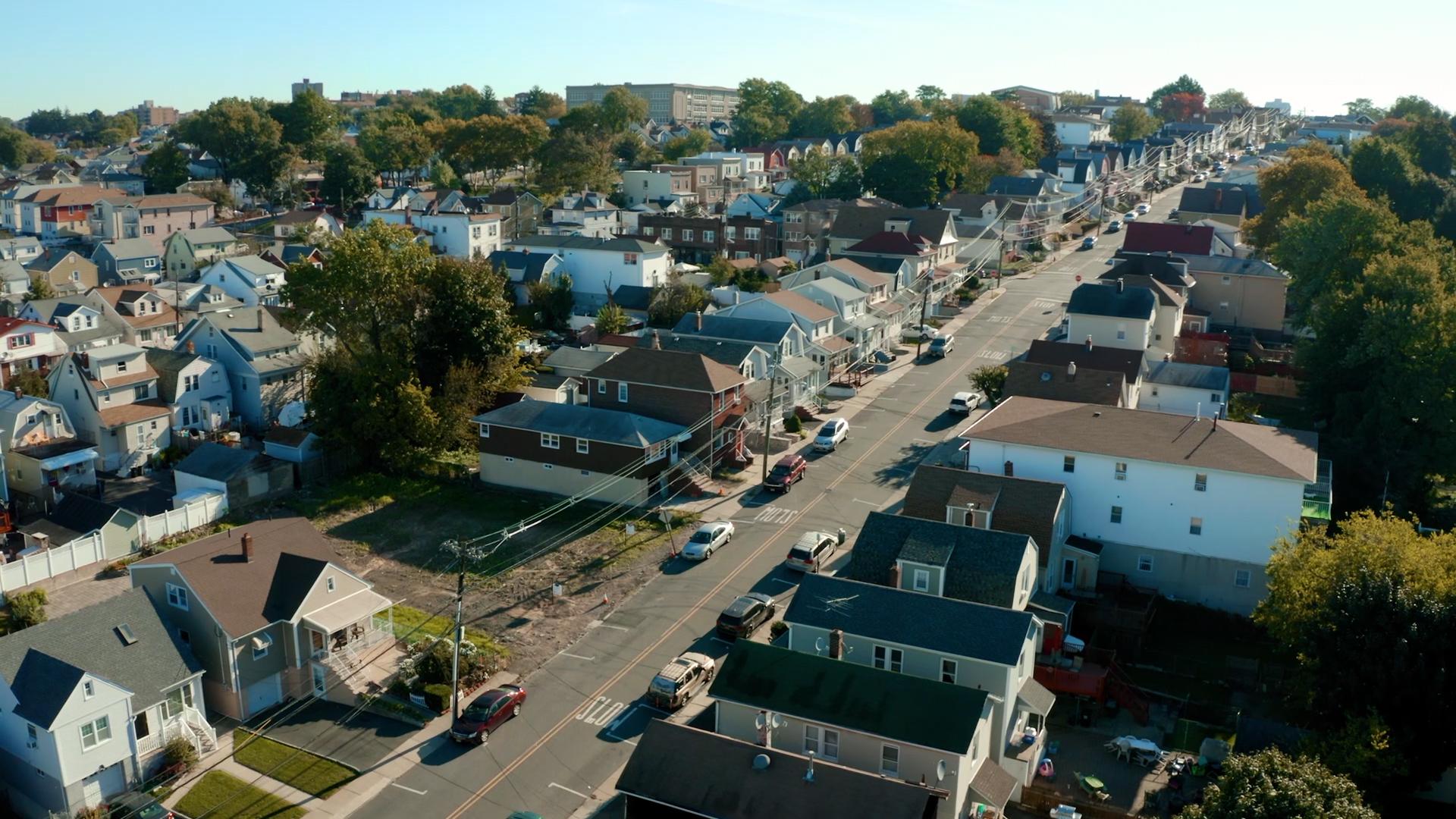 Sneak Peek Inside View From Above: 1608 80th Street
This property is now closed or no longer available. Take a sneak peek at this property and if you are interested in something comparable, please reach out to: Maria Oblow, Sales Associate Tel: (201) 478-6731 moblow@halstead.com Sharon Shahinian, Sales Associate Tel: (201) 478-6730 sshahinian@halstead.com
Agent Profile