Agent Profile
Marybeth Gleeson
Sales Associate
Montclair Office
Tel: (973) 744-6033 x142

My Profile:


Marybeth joined Rhodes Van Note in January 2001 and, for the past 14 years she has sold homes throughout both Essex and Morris Counties.
Both Marybeth and her late husband Danny were raised in Glen Ridge and, after marrying in1994, they bought their first home in Montclair. Eleven years later they were given the opportunity to buy the home next door to her Glen Ridge childhood home.
It is clear that Marybeth's roots in the communities of Glen Ridge and Montclair are deep. But more importantly, her network of not only friends and family, but also of handymen, plumbers, electricians, movers, attorneys, and decorators (almost any kind of service someone looking to buy and/or sell a home needs) is far ranging.
Over the years, Marybeth has been active in the following organizations, clubs and schools:
St. Cassian School and Church
Glen Ridge High School
Seton Hall Prep
Montclair Hockey Club
Montclair Beach Club

But the event closest to Marybeth's heart is The Danny Gleeson Memorial Picnic, an annual Glen Ridge community fundraiser created in memory of her husband. This event gathers family and friends around a night of music, laughter, and, most importantly, Danny's memory. Each year their fundraising efforts directly benefit two causes: The Glen Ridge High School Daniel E. Gleeson Memorial Scholarship & The Glen Ridge Athlete Aid Fund. Since 2011, they have granted over $10,000 to deserving, college-bound seniors at GRHS, and assisted dozens of grammar school athletes desiring to play sports, whose fees and equipment their families cannot afford.

Additionally, Marybeth manages The Kelly M. Curtis Memorial Scholarship. Kelly was a Glen Ridge friend and classmate, who lost her courageous battle to breast cancer at the age of 24 (1994). Kelly volunteered with the Glen Ridge Ambulance Squad, so this scholarship is awarded annually to a graduating GRHS student who has also volunteered in the community.

When Marybeth began searching for a home in the 1990's, she enjoyed viewing homes so much that she decided to pursue a career as a real estate professional, while raising her four children and fazing out of a paralegal position with prominent criminal defense attorney, Michael Critchley, Esq.Marybeth would be happy to put her knowledge and experience in the suburban Essex/Morris area to work for you, in either finding the house of your dreams or to market and sell your home when you are ready to move.

Halstead New Jersey, LLC
97 Pine Street
Montclair, New Jersey
1 of 9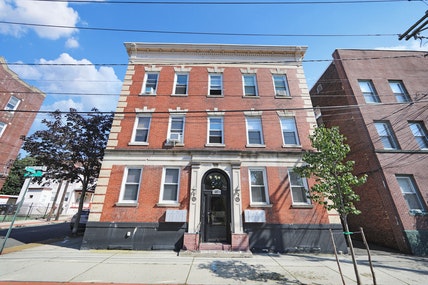 $1,950
84 Pine Street
Montclair, New Jersey
1 of 8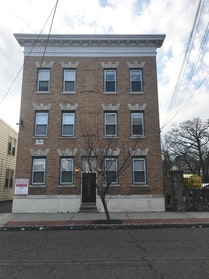 $1,750
97 Pine Street
Montclair, New Jersey
1 of 7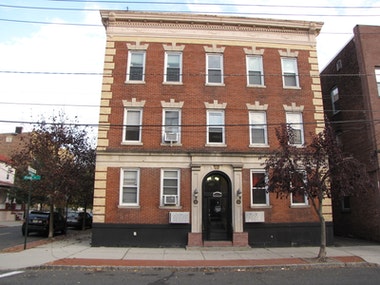 $1,750
The following are selected closed transactions in which Marybeth Gleeson represented the buyer, the seller, or both:
SINGLE FAMILY HOMES
201 N. Mountain Ave, Montclair
1 Greenview Way, Upper Montclair
10 Appleton Road, Bloomfield
TOWNHOUSES
COOPERATIVES AND CONDOMINIUMS
RENTALS
52 Burnet Street, Livingston
8 Laurel Place, Upper Montclair
More On Halstead's Expansion To Montclair, NJ
The Garden State just got greener. We are excited to announce that Halstead Property has joined forces with Rhodes Van Note, a top boutique firm in Montclair, New Jersey. This is Halstead's second office in New Jersey, which includes our recently renovated Hoboken office. 30 RVN agents have joined Halstead,...
Friday, July 17, 2015
Join Halstead For Head Shaving Event - 7/19
The Rhodes Van Note Group at Halstead Property will sponsor the 9th Annual St. Baldrick's Foundation Fundraiser in West Orange, NJ this Sunday July 19th. Agent Kevin Kinney is a top participant and is also coordinating the head-shaving event, which raises funds for childhood cancer research. Kevin has organized this...
Friday, July 17, 2015
Agent Profile