Agent Profile
Matthew Cohen
Licensed Real Estate Salesperson
Village Office
Tel: (212) 381-6589
Cell: (201) 410-5496

My Profile:
Matthew Cohen is consistently ranked amongst the top brokers in the business. He was recognized as one of the youngest real estate brokers in New York City to surpass $100 million in sales in his first four years in the business. Matthew's expertise spans across every borough of New York City with deep specialty in resales, new development marketing, and rentals.
Matthew puts all of his energy, precision, and ability to communicate into every client as if they were family—one of the reasons he is so renowned and well respected in the real estate community. He was ranked in the top 350 by sales volume in the U.S. by the Wall Street Journal/REAL Trends' The Thousand List. He is an esteemed panelist on a global real estate radio show that focuses on a variety of topics on how real estate ties into the many areas in our financial markets and personal lives. A true giver by nature, Matthew volunteers his time to mentor up-and-coming agents and participates in his firm's continuing education.
A graduate of Muhlenberg College, he started his career in investment banking before entering real estate, his true passion. Born at Lenox Hill Hospital, he grew up on both the Upper West Side and in Bergen County and currently resides in Flatiron. Outside of real estate, Matthew loves to play golf and tennis, spend time with his family and friends, and is an active member within the LGBT community.
Halstead Manhattan, LLC
The following are selected closed transactions in which Matthew Cohen represented the buyer, the seller, or both:
MULTI FAMILY HOMES
COOPERATIVES AND CONDOMINIUMS
310 Riverside Drive #1422
267 Evergreen Avenue #4A
148 West 23rd Street #8A
99 John Street #415
330 Bleecker Street #Phb
170 Norfolk Street #17
360 East 88th Street #16A
139 Grove Street #4R
425 East 50th Street #2
280 Saint Marks Avenue #4B
385 1st Avenue #15H
225 East 57th Street #8G
10 West End Avenue #4A
555 West 23rd Street #N6c
51 East 131st Street #1C
520 East 76th Street #2C
11 Riverside Drive #7Me
148 West 23rd Street #3A
161 East 110th Street #7F
252 South Street #38J
21 India Street #35E
300 Rector Place #4Q
75 Bank Street #1H
201 West 21st Street #15J
40 West 116th Street #A616
440 East 57th Street #Garden
1485 Fifth Avenue #15A
389 East 89th Street #23D
11 East 87th Street #4D
143 Reade Street #2B
155-157 West 126th Street #2B
77 Reade Street #3F
117 West 123rd Street # 6d
115 East 9th Street #7B
312 East 50th Street #1W
200 Chambers Street #3U
245 East 54th Street #16D
540 West 28th Street #5C
425 East 51st Street #10D
161 East 110th Street #3F
234 West 16th Street #3C
324 East 112th Street #Ph7a
110 East 36th Street #6D
320 West 89th Street #9B
200 West 54th Street #3H
1485 Fifth Avenue #10E
200 East 36th Street #16D
165 West 20th Street #5A
201 West 16th Street #14C
389 East 89th Street #9B
88 Chambers Street #2
1485 Fifth Avenue #12E
255 West End Ave #7D
470 West 24th Street #4J
158 Franklin Street #3
120 West 58th Street #9C
139-141 West 126th Street #3B
227 East 87th Street #4A
93 Worth Street #1206
77 Reade Street #5E
132 East 19th Street #5F
332 East 54th Street, Apt. 1bc
159-161 West 126th Street #2B
161 West 15th Street #6C
264 West 124th Street #2
155-157 West 126th Street #2B
555 West 23rd Street #N4l
265 State Street #1208
634 11th Street #3F
245 East 54th Street #30A
201 East 36th Street #9F
363 East 76th Street #5Lk
245 East 54th Street #30F
225 Central Park West #1516
445 Fifth Avenue #9A
255 West 95th Street #2B
120 Riverside Boulevard #12P
235 East 57th Street #17C
220 Riverside Boulevard #11B
161 West 61st Street #3A
42 East 20th Street #2C
332 East 54th Street #1A
205 Third Avenue #17F
457 West 57th Street #1016
311 East 71st Street #5E
RENTALS
139 Grove Street #4R
48-15 11th Street, Apt. 4f
1485 5th Avenue #22A
125 Manhattan Avenue
159-161 West 126th Street #2B
10 West End Avenue #11H
99 John Street #415
264 West 124th Street #2/3
1485 Fifth Avenue #22A
10 West End Avenue #4A
155-157 West 126th Street #2B
159/161 West 126th Street #2B
21 West 86th Street #11B
99 John Street #1209
201 East 36th Street #9F
555 West 59th Street #30A
120 Riverside Boulevard #12P
42 Brady Brook Farm Road
129 Lexington Avenue #7
305 West 50th Street #3N
255 West 14th Street #4A
108 East 38th Street #204
70 Kettle Hole Road, Montauk
280 Rector Place #7L
8 Union Square South #6B
8 Union Square South #Ph2
125 Church Street #4N
361 West 51st Street #4F
103 Greene Street #Ph7a
51 Murray Street #Ph
310 East 46th Street #11Q
Sit Down Interview With Matthew Cohen
The Halstead Social Team recently sat down with one of the most promising stars to recently move to Halstead, Matthew Cohen from our Village Office. We talked real estate, food, downtime, and emojis. Enjoy!
Thursday, June 6, 2019
Halstead Welcomes Matthew Cohen
We are thrilled to share that Matthew Cohen has joined Halstead. He will work out of our Village office, headed by Richard Grossman, Halstead's President, and Sara Rotter, Executive Director of Sales, Downtown.
Thursday, May 2, 2019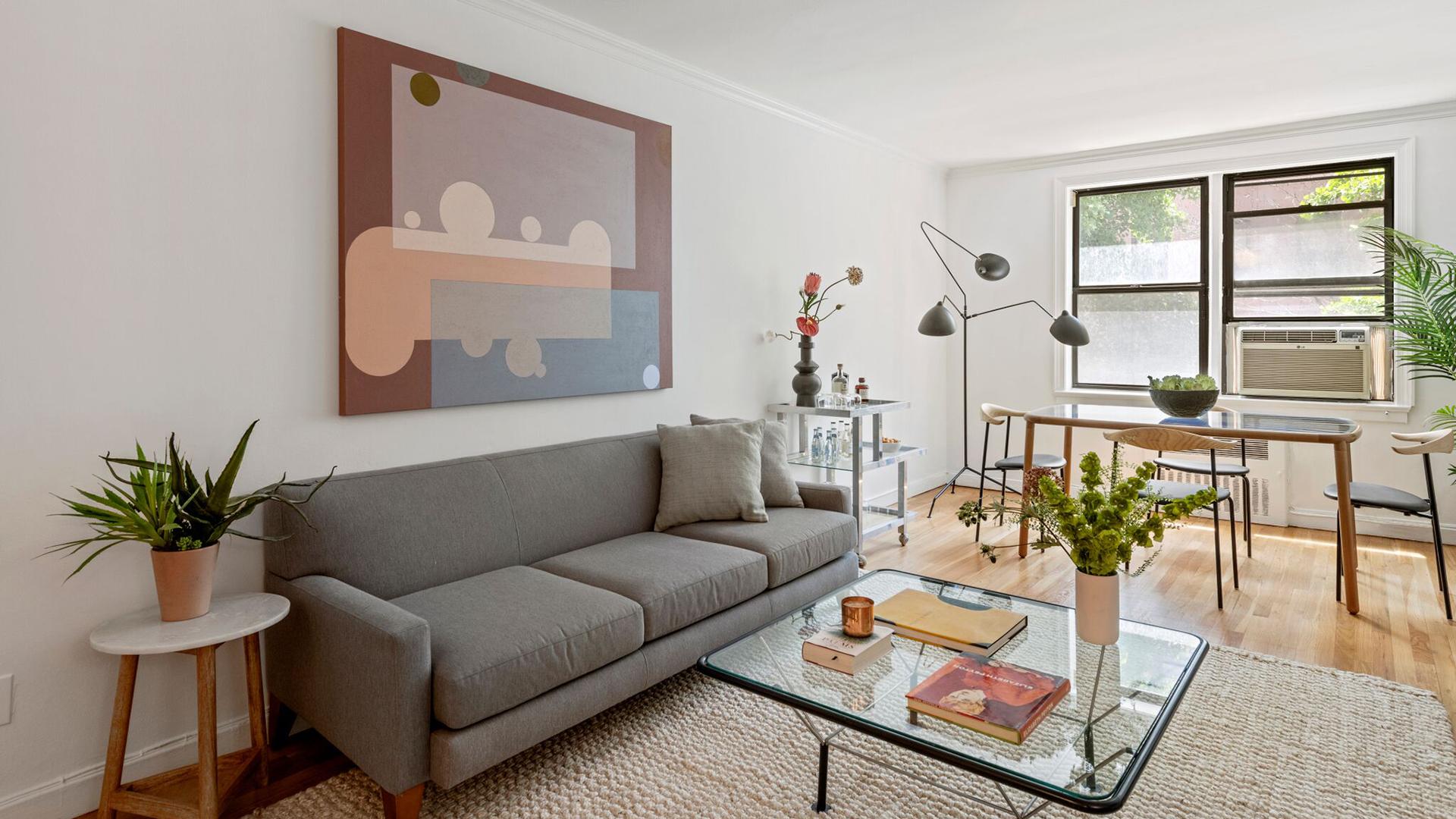 Sneak Peek Inside 337 East 50th Street #2E - Midtown East, NYC
This property is now closed or no longer available. Take a sneak peek at this property and if you are interested in something comparable, please reach out to: Matthew Cohen, Lic. R.E. Salesperson Tel: (212) 381-6589 - Cell: (201) 410-5496 mcohen@halstead.com
Sneak Peek Inside 161 West 15th Street #6C - Chelsea, NYC
This property is now closed or no longer available. Take a sneak peek at this property and if you are interested in something comparable, please reach out to: Matthew Cohen, Lic. R.E. Salesperson Tel: (212) 381-6589 - Cell: (201) 410-5496 mcohen@halstead.com
Agent Profile