Agent Profile
Monica Podell
Licensed Real Estate Salesperson
Park Avenue Office
Tel: (212) 381-3231

My Profile:
Monica Podell offers more than 35 years of real estate experience to market-savvy buyers and sellers in Manhattan. Associated with Halstead Property for over 30 years, Monica is one of New York City's top real estate brokers, having sold in excess of hundreds of millions of dollars in luxury sales in Manhattan's finest buildings. Monica has achieved every top honor at Halstead Property including Honoree of the firm's Diamond Club 8 times over for selling properties 10 million dollars or more, Platinum Club, Gold Circle, and Producer's Council. She is consistently one of Halstead's Property's highest-producing brokers and has won every major award including Highest Commission earned.
Using her vast sales experience and in-depth knowledge of Manhattan's housing market and neighborhoods, Monica specializes in high-end properties, with a concentration in larger cooperative and condominium apartments, on the Upper East Side and Upper West Side. She is also an accomplished townhouse broker with equal knowledge of the Downtown markets. Monica's strong personal commitment to each individual is to shepherd them through every aspect of the real estate transaction, no matter how long the process of purchasing or selling a home may take. She can find buyers whatever home they desire, even if it is that elusive needle in a haystack. Whatever a purchaser's requirements, budget or time frame, Monica will secure the best results.
When selling a property, Monica is most attentive to the unique qualities of each property, from obtaining the best prices, to proper staging and strategic marketing. Her excellent knowledge of the industry and strong experience in marketing each exclusive property enables her to sell each home in record time, for the highest possible price. Monica's success over the years is a testament to these well-honed sales skills, even throughout changing market conditions. Creative thinking and personal service are her hallmarks.
A native New Yorker residing on the Upper East Side, Monica understands the day-to-day life of Manhattan. She is dedicated to the city she loves, and it shows through her knowledge of schools, restaurants and points of interest. She guides her client in not just finding a home, but by making them feel comfortable in the new neighborhood they will call home.
Halstead Property, LLC
40 East 78th Street #8D
Upper East Side, NYC
Contract Signed
1 of 5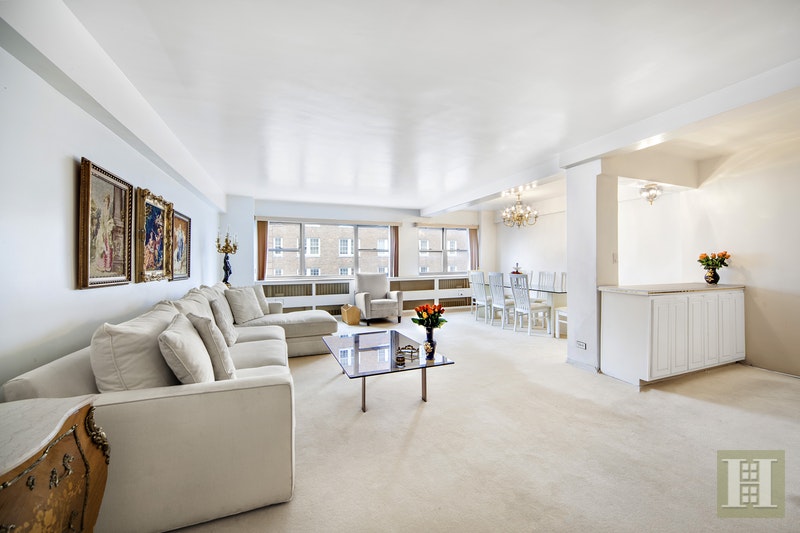 $2,295,000
The following are selected closed transactions in which Monica Podell represented the buyer, the seller, or both:
TOWNHOUSES
129 East 36th Street
25 East 92nd Street
16 East 77th Street
20 East 65th Street
43 Crosby Street
COOPERATIVES AND CONDOMINIUMS
300 East 74th Street
40 East 78th Street
188 East 78th Street
308 East 79th Street
272 West 107th Street
400 East 56th Street
132 East 35th Street
575 Park Avenue
181 East 73rd Street
300 East 74th Street
414 East 52nd Street
162 East 80th Street
530 East 76th Street
150 East 77th Street
20 West 77th Street
425 East 86th Street
1199 Park Avenue
140 East 81st Street
181 East 73rd Street
923 Fifth Avenue
965 Fifth Avenue
40 East 61st Street
812 Park Avenue
32 East 76 Street
200 East 78th Street
25 Sutton Place South
25 Sutton Place South
50 East 79th Street
1056 Fifth Avenue
1000 Park Avenue
10 East End Avenue
501 East 79th Street
401 East 84th Street
8 East 96th Street
229 East 79th Street
301 East 79th Street
166 East 61st Street
188 East 70th Street
363 East 76th Street
333 Esst 68th Street
165 Duane Street
450 East 83rd Street
129 East 82nd Street
450 East 83rd Street
530 East 76nd Street
885 Park Avenue
10 East End Avenue
1165 Park Avenue
25 East 86th Street
511 East 82nd Street
520 East 72nd Street
1000 Park Avenue
22 East 88th Street
30 West 74th Street
10 East End Avenue
1760 Second Avenue
340 East 80th Street
120 East 87th Street
150 East 77th Street
165 East 72nd Street
1 East End Avenue
17 East 89th Street
300 East 77th Street
812 Park Avenue
140 East 28th Street
166 East 61st Street
325 East 57th Street
500 East 83rd Street
60 East End Avenue
201 East 77th Street
250 East 87th Street
420 East 72nd Street
300 East 74th Street
505 East 79th Street
111 East 85th Street
422 East 72nd Street
50 East 89th Street
200 East 65th Street
520 East 86th Street
171 East 84th Street
440 East 57th Street
40 East 61th Street
525 East 80th Street
33 East 70th Street
90 East End Avenue
19 East 88th Street
25 East 86th Street
1130 Park Avenue
150 East 69 Th Street
880 Fifth Street
895 Park Avenue
130 East 75th Street
55 East 86th Street
983 Park Avenue
1010 Fifth Avenue
955 Park Avuenue
1049 Park Avenue
1125 Park Avenue
285 Central Park West
40 East 88th Street
923 Fifth Avenue
21 East 79th Street
320 East 72nd Street
101 Central Park West
1050 Fifth Avenue
70 East 77th Street
418 East 59th Street
425 East 58th Street
308 East 79th Street
2 Fifth Avenue
205 West 76th Street
203 East 72nd Street
404 East 76th Street
203 East 72nd Street
160 East 65th Street
165 East 72nd Street
404 East 76th Street
One East End Avenue
363 East 76th Street
1050 Fifth Avenue
151 East 85th Street
17 East 89th Street
941 Park Avenue
330 West End Avenue
170 East 87th Street
300 East 62nd Street
32 East 76th Street
55 Wall Street
2 Beekman
1 Central Park West
1165 Park Ave
301 East 64th Street
40 East 61st Street
885 Park Ave
1 West 67th Street
160 West 66th Street
1441 Third Avenue
250 East 87th Street
605 Park Avenue
888 Park Avenue
114 East 72nd Street
118 East 60th Street
401 East 60th Street
10 West Street
525 East 80th Street
419 East 84th Street
100 United Nations Plaza
285 Central Park West
100 Un Plaza
408 East 79th Street
165 East 72nd Street
2 Fifth Avenue
205 West 76th Street
1 Central Park West
401 East 60th Street
45 East 85th Street
340 East 72nd Street
45 East 85th Street
376 East 76th Street
118 East 60th Street
158 Mercer Street
33 East 70th Street
33 East 70th Street
160 East 65th Street
203 East 72nd Street
45 East 89th Street
49 East 86th Street
511 East 82nd Street
253 West 73rd Street
1438 Third Avenue
160 East 65th Street
425 East 58th Street
425 East 58th Street
401 East 60th Street
140 East 28th Street
165 East 72nd Street
30 East 85th Street
520 East 86th Street
340 East 80th Street
325 East 57th Street
1760 Second Avenue
245 East 93rd Street
28 Laight Street
401 East 60th Street
129 East 82nd Street
414 East 52nd Street
30 East 85th Street
530 East 76th Street
420 East 72nd Street
450 East 83rd Street
418 East 59th Street
245 East 93rd Street
129 Duane Street
222 West 14th Street
22 East 88th Street
118 East 60th Street
RENTALS
310 East 84th Street
153 West 53rd Street
210 East 65th Street
15 West 53rd Street
Sneak Peek Inside 1175 Park Avenue 12a
This property is now closed or no longer available. Take a sneak peek at this property and if you are interested in something comparable, please reach out to: Monica Podell, Lic. R.E. Salesperson Tel: (212) 381-3231 - Cell: (917) 969-0177 mpodell@halstead.com
Agent Profile