Agent Profile
Nanette Gran
Licensed Real Estate Salesperson
Riverdale Office
Tel: (718) 878-1703
Cell: (917) 604-9954

2017, 2016, and 2015 Top Producing Agent – Riverdale
Nanette Gran is a native and lifelong resident of Riverdale with a deep passion for her hometown and a vast knowledge of the Riverdale, Upper Manhattan, and Lower Westchester neighborhoods in which she specializes. Her passion for real estate and extensive background in architecture, interior design, and construction management laid the perfect foundation for her successful career in residential sales and rentals.
Nanette's exceptional knowledge of building and home design and her keen eye for the quality and potential of properties are invaluable assets for her real estate clients, who rely on her expertise to help them see a space at its full potential. Having purchased, renovated, and sold her own homes gives her an added personal perspective on the real estate process as well, which helps her easily relate to her clients' needs and situations. "I love researching and searching for real estate," says Nanette. "Staying on top of market changes and inventory, and making the best matches for my clients in homes they truly love are the most rewarding parts of my work."
Similarly, Nanette pours her heart into marketing her listings, which she promotes with detailed thought and expert presentation, from the floor plans to the photos to the actual ambience and layout of the home.
Nanette holds a Bachelor's Degree in Architecture from the City College of New York School of Architecture and was an allied member of the American Society of Interior Designers. Her diverse background included roles as head of design management for the Wildlife Conservation Society and as a design consultant for clients ranging from residential to commercial and retail.
Professionally, Nanette is a member of The National Association of Realtors (NAR), The New York State Association of Realtors (NYSAR), The Hudson Gateway Association of Realtors, and The Real Estate Board of New York (REBNY). Through these groups and her access to Halstead's extensive industry resources, she can easily find you the home that's best suited to your needs.
Personally, Nanette enjoys design, art, cooking, and walking with her husband Tony and their bulldog Max around their beautiful neighborhood, and taking full advantage of everything Riverdale has to offer.
Halstead Riverdale, LLC
The following are selected closed transactions in which Nanette Gran represented the buyer, the seller, or both:
SINGLE FAMILY HOMES
2741 Edgehill Avenue
5634 Post Road
7 Hardy Place
5406 Post Road
565 West 246 Street
COOPERATIVES AND CONDOMINIUMS
525 West 235th Street 3d
525 West 235th Street 3a
525 West 235th Street 6f
3135 Johnson Avenue 12f
3935 Blackstone Avenue 3e
525 West 235th Street 4f
6035 Broadway 6m
3935 Blackstone Avenue 10k
555 Kappock Street, 21a
555 Kappock Street, 1r
2400 Johnson Avenue 6e
555 Kappock Street, 2e
645 West 239th Street 6a
555 Kappock Street, 1m
3935 Blackstone Avenue 1f
3816 Waldo Avenue 6d
2390 Palisade Avenue 2h
555 Kappock Street, 26t
3935 Blackstone Avenue 11k
3935 Blackstone Avenue 4j
2390 Palisade Avenue 3a
3935 Blackstone Avenue 8d
3755 Henry Hudson Parkway, 9b
555 Kappock Street, 20s
3656 Johnson Avenue, 3j
2400 Johnson Avenue, 9b
3935 Blackstone Avenue, 10j
2575 Palisade Avenue, 5jk
3935 Blackstone Avenue, 6a
2530 Independence Avenue, 3g
3235 Cambridge Avenue, Lg
3810 Greystone Avenue, 607
5800 Arlington Avenue, 19e
3935 Blackstone Avenue, 3d
3135 Johnson Avenue 5f
4525 Henry Hudson Parkway 903
3935 Blackstone Avenue 8jk
3935 Blackstone Avenue 9a
3935 Blackstone Avenue, 10d
4705 Henry Hudson Parkway, 10j
555 Kappock Street, 10t
3135 Johnson Avenue, 15h
66 Overlook Terrace, 6c
555 Kappock Street, 10n
2400 Johnson Avenue 14c
5601 Riverdale Avenue, 3s
5900 Arlington Avenue, 22g
5601 Riverdale Avenue, 2t
3135 Johnson Avenue, 17j
3935 Blackstone Avenue, 7k
4410 Cayuga Avenue 1h
3636 Greystone Avenue 6h
3935 Blackstone Avenue 5f
3935 Blackstone Avenue 8a
3755 Henry Hudson Parkway 6d
3530 Henry Hudson Parkway, Phc
4445 Post Road, 4j
75 West 238th Street, 3b
3935 Blackstone Avenue 1c
2621 Palisade Avenue, 14f
474 West 238th Street 1f
555 Kappock Street 14n
4705 Henry Hudson Parkway, 12n
4465 Douglas Avenue, 8h
6295 Broadway, B2
2727 Palisade Avenue, 14e
4901 Henry Hudson Parkway, 6e
3656 Johnson Avenue, 6ab
555 Kappock Street 25c
2575 Palisade Avenue 1cde
640 West 237 Street, 7c
25 Indian Road, 6b
3135 Johnson Avenue 11de
25 Indian Road, 4c
555 Kappock Street, 20e
2400 Johnson Avenue 6c
3400 Wayne Avenue, B61
2601 Henry Hudson Parkway, 7f
3614 Johnson Avenue, 3b
4705 Henry Hudson Parkway, 10m
2750 Johnson Avenue, 8k
645 West 239th Street, 3c
3750 Hudson Manor Terrace, 4fw
3135 Johnson Avenue, 4h
50 Park Terrace West, 2b
3240 Riverdale Avenue 6c
2465 Palisade Avenue 7d
340 Cabrini Boulevard 101
750 Kappock Street 905
3135 Johnson Avenue, 7f
3656 Johnson Avenue, 5cd
RENTALS
3935 Blackstone Avenue 3h
3122 Arlington Avenue
600 West 246th Street 609
81 Payson Avenue 3
81 Payson Avenue, Unit 4
81 Payson Avenue, Unit 1
3058 Independence Avenue
101 Cooper Street, Apartment 5d
600 West 246 Street, 1007
3935 Blackstone Avenue, 11k
3585 Greystone Avenue 3e
Who Is News
Real Estate Weekly - Wednesday, March 12, 2014
NYc: Future Home Of Largest Ice Complex In Us
NEW YORK CITY: THE FUTURE HOME OF THE LARGEST ICE RINK COMPLEX IN THE NATION According to Crains New York Business , th e City Council is will approve a project to turn a long-vacant armory into the Kingsbridge National Ice Center in the Bronx after the...
Wednesday, December 11, 2013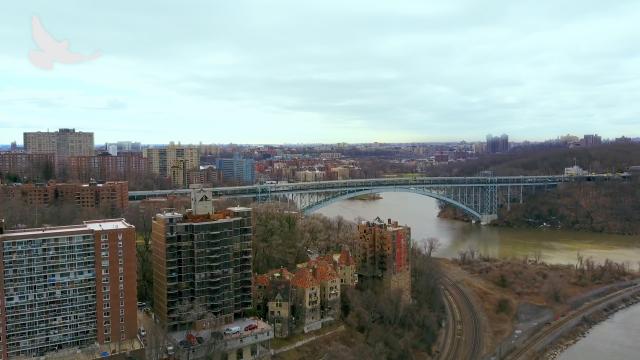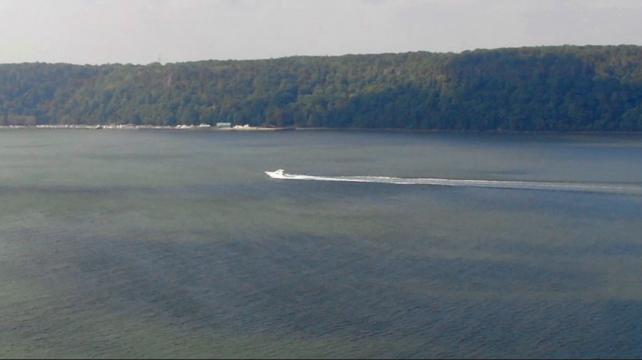 Riverdale Tour
Gus Perry, Executive Director of Sales in Riverdale, and Susan Goldy, Director of the Susan Goldy Team, give an intimate look into the beautiful community of Riverdale and highlight it's many appealing traits.
Agent Profile