Agent Profile
Rosa Murphy
Licensed Associate Real Estate Broker
Village Office
Tel: (212) 381-4251

Languages Spoken: ITALIAN, PORTUGUESE, SPANISH, ENGLISH
Since 1986, Rosa Garcia-Murphy has devoted her professional career to the sale of residential real estate in Manhattan.
As the owner of a Greenwich Village brownstone since the early 80's, Ms. Murphy became acquainted with the restoration of historic properties, as well as learning about landlord-tenant relationships, rent control and stabilization, and renovation costs for residential projects in an urban environment. This interest motivated Ms. Murphy to secure her real estate license augmented by her fluent ability to transact business in Spanish, Italian, Portuguese and English.
Developing her referral network, Ms. Murphy cultivated a clientele of foreign buyers, transacting co-op and condominium sales across Manhattan prior to joining Halstead Property, LLC as an Associate Broker since 1991. Ms. Murphy developed her expertise further by selling lofts in Soho and Greenwich Village, and most especially through the sale of high-end townhouses and investment properties. Ms. Murphy holds the record for selling the largest investment property to date at Halstead Property.
Rosa received a degree in languages, and a degree in Marketing and Merchandising from the Fashion Institute of Technology in New York City. She has also taken several post graduate courses in the English and Marketing departments of NYU as well as in its Commercial Investment Real Estate Institute, CCIM.
Halstead Manhattan, LLC
Rosa Murphy
Dal 1986, Rosa Garcia-Murphy ha dedicato la sua attività professionale alla vendita di immobili residenziali a Manhattan.
Come proprietaria di una elegante abitazione a Greenwich Village dal 1980, la signora Murphy si è familiarizzata con la restaurazione di proprietà storiche, oltre che con la problematica legata alle relazioni proprietario – inquilino, alla gestione delle locazioni ed ai costi di stabilizzazione e rinnovamento di progetti residenziali in un ambiente urbano. Questi interessi e la capacità di gestire transazioni commerciali in spagnolo, italiano, portoghese e inglese hanno sviluppato nella sigra Murphy le motivazioni per trarre il massimo profitto dalle conoscenze ottenute con la licenza di mediazione immobiliare.
Per sviluppare la sua base commerciale la. Murphy si è creata una clientela di acquirenti stranieri, vendendo coproprietà e condomini, prima di unirsi alla Halstead Property.
Nella sua qualità di Broker associato della Halstead Property Company dal 1991, la Murphy ha sviluppato le sue qualità di mediatrice in gran parte vendendo attici a Soho e Greenwich Village, ma, sopratutto, prestigiose ville e proprietà d'investimento. La Murphy detiene un record con la vendita della più grande proprietà d'investimento mai venduta finora dalla Halstead Property Company.
Prima di iniziare la sua carriera in campo immobiliare, Rosa Garcia-Murphy, colombiana di nascita, ha svolto attività di marketing di prodotti cileni, frequentando fiere commerciali negli Stati Uniti. All'inizio degli anni '80, essa ha svolto funzioni di supervisione della promozione turistica presso l'Ufficio del turismo del governo colombiano.
Rosa è laureata in lingue all'università di Tolina in Columbia ed ha ottenuto una laurea in marketing e merchandising presso il Fashion Institute of Technology di New York nel1980. Essa ha anche seguito numerosi corsi post-universitari presso i dipartimenti di inglese e di marketing della NYU oltre che del Commercial Investment Real Estate Institute, CCIM. Le sue più recenti vendite di ville nel West Village, di cui essa è specializzata, sono:
17 Grove, 100 Bedford - $2,975M 113 Bedford - $1,350M Condos: 35 Bethune #2D - $522,500 114 East 13 Street #9B - $625,000
Halstead Manhattan, LLC
Rosa Murphy
Desde 1986, Rosa Garcia-Murphy dedica sua carreira profissional à venda de propriedades residenciais em Manhattan.
A partir de 1980, quando adquiriu uma propriedade com a famosa fachada de tijolos de arenito marrom-avermelhado (brownstone) em Greenwich Village, ela começou a se familiarizar com a restauração de propriedades históricas, aprendeu sobre as relações entre proprietários e inquilinos, controle e estabilização de aluguéis, e custos de reformas para projetos residenciais no ambiente urbano. Seu grande interesse neste setor e a capacidade de conduzir negócios em espanhol, italiano, português e inglês, a motivaram ainda mais para obter sua licença de corretora de imóveis.
Durante o desenvolvimento de sua rede de referências, a Sra. Murphy cultivou uma grande clientela de compradores estrangeiros, efetuando diversas vendas de condomínios e cooperativas em Manhattan antes de começar seu trabalho junto à The Halstead Property.
Como corretora sócia da Halstead Property Company desde 1991, a Sra. Murphyampliou ainda mais sua experiência com a venda de lofts no Soho e em Greenwich Village e, especialmente, vendendo propriedades de investimentos e sobrados classe A. Ela detém o recorde pela venda da maior propriedade para investimentos já feita na The Halstead Property Company até hoje.
Antes de ingressar no mercado imobiliário, Rosa Garcia-Murphy, que nasceu na Colômbia, esteve envolvida com o marketing de produtos chilenos em feira comerciais, até que o governo chileno abriu seu primeiro escritório nos EUA. No início da década de 80, ela foi trabalhar para o Escritório de Turismo do Governo Colombiano, onde era responsável pela promoção do turismo.
Rosa é formada em letras pela Universidade de Tolina na Colômbia, e em 1980 se formou também em Marketing e Propraganda pelo Fashion Institute of Technology em NovaYork. Ela fez diversos cursos de pós-graduação nos departamentos de inglês e marketing da Universidade de Nova York e no Commercial Investment Real Estate Institute, CCIM. Suas vendas mais recentes de sobrados (townhouses) no West Village, área de sua especialidade, incluem:
17 Grove, 100 Bedford - U$2.975M; 113 Bedford - U$1.350M; Condomínios: 35 Bethune #2D - U$522.500; 114 East 13 Street #9B - U$ 625.000
Halstead Manhattan, LLC
Rosa Murphy
Desde 1986, Rosa Garcia-Murphy ha dedicado su carrera profesional a la venta de bienes raíces residenciales en Manhattan.
Como la propietaria de una casa de piedra caliza en Greenwich Village desde 1980, Rosa Murphy se ha familiarizado con la restauración de propiedades históricas, así como aprendido sobre las relaciones entre dueño y arrendatario, control de renta y estabilización, así como costos de renovación para proyectos residenciales en un entorno urbano. Este interés motiva a Rosa Murphy para afianzar su licencia de bienes raíces aunado a su habilidad de realizar transacciones en español, italiano, portugués e inglés.
Al desarrollar su red de referencias, Rosa Murphy ha cultivado una clientela de compradores extranjeros y realizó transacciones de cooperativas y condominios en todo Manhattan antes de integrarse a The Halstead Property.
Como Corredora Asociada en The Halstead Property Company desde 1991, Rosa Murphy desarrolló su experiencia aún más al vender lotes en Soho y Greenwich Village, y especialmente a través de la venta de chalets adosados y propiedades de inversión. Rosa Murphy cuenta con el récord de ventas de la propiedad de inversión más grande de The Halstead Property Company hasta la fecha.
Antes de su carrera en bienes raíces, Rosa Garcia-Murphy, originaria de Colombia, estuvo involucrada en la comercialización de productos chilenos mediante exposiciones comerciales cuando ese gobierno abrió su primera oficina en los Estados Unidos. Rosa Murphy se incorporó a la Oficina de Turismo del Gobierno Colombiano donde supervisó la promoción del turismo a principios de los años ochenta.
Rosa recibió un título en idiomas de la Universidad de Tolina en Colombia y un título en Mercadotecnia y Comercialización del Instituto de Tecnología de la Moda en Nueva York en 1980. También ha tomado varios cursos de posgrado en los departamentos de inglés y mercadotecnia de la Universidad de Nueva York (NYU) así como en el Instituto de Bienes Raíces e Inversión Comercial, CCIM. Sus ventas de chalets adosados más reciente en West Village, donde se especializa, son las siguientes:
17 Grove, 100 Bedford - $2,975M 113 Bedford - $1,350M Condominios: 35 Bethune #2D - $522,500 114 East 13 Street #9B - $625,000
Halstead Manhattan, LLC
258 West 12th Street
West Village, NYC
1 of 13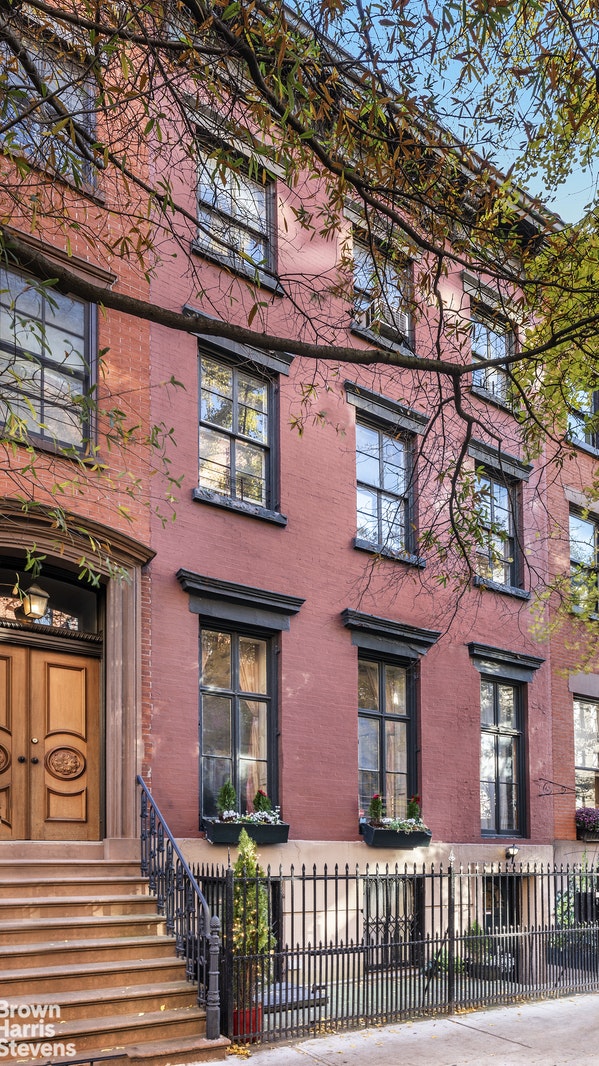 $15,950,000
7

Beds

5.5

Baths

20

Rooms

21 x 41

Building

21 x 98

Lot
31 Stuyvesant Street
East Village, NYC
Open House: 5/19, By Appointment
1 of 17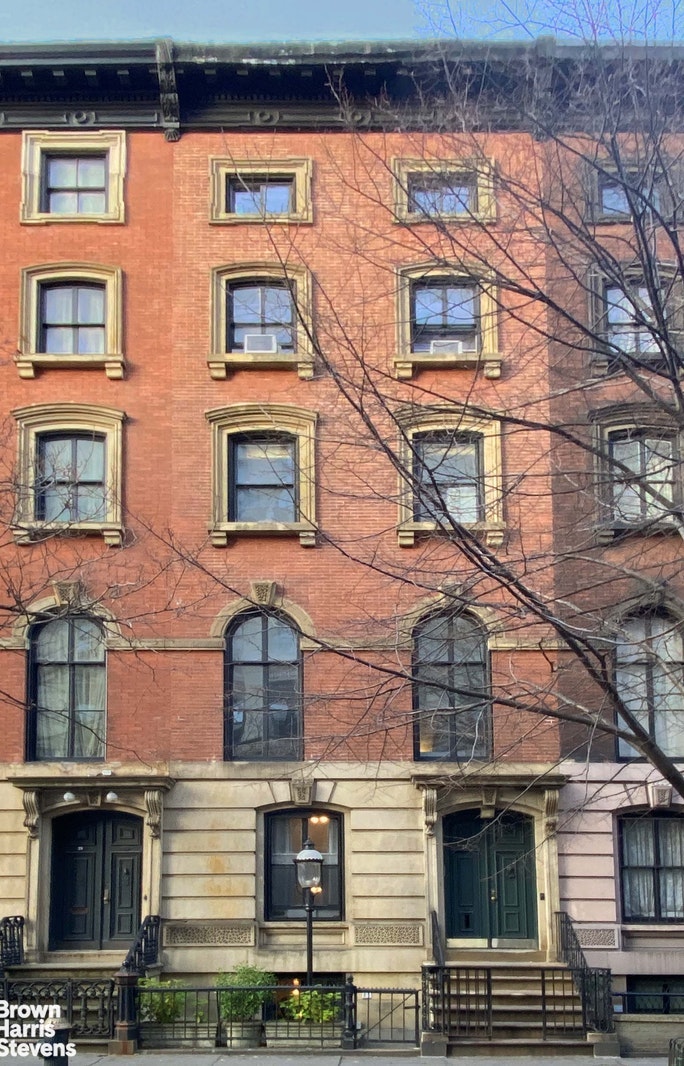 $5,495,000
166 East 63rd Street
Upper East Side, NYC
1 of 6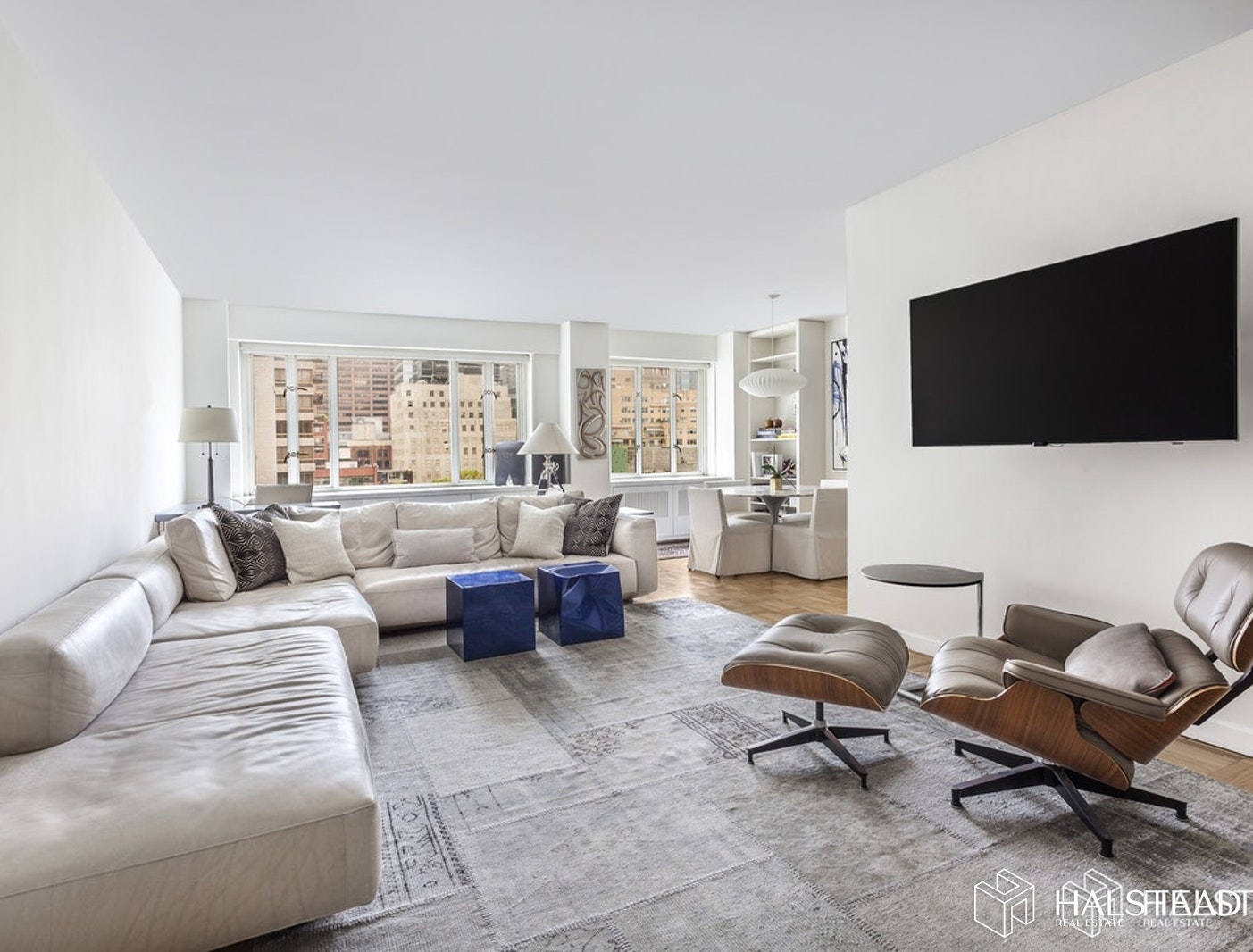 $4,900
The following are selected closed transactions in which Rosa Murphy represented the buyer, the seller, or both:
TOWNHOUSES
140-42 West Houston
19 Greenwich
200 Thompson Street
308 East 30th Street
64 Bedford Street
113 Bedford Street
17 Grove Street
314 East 53rd Street
COOPERATIVES AND CONDOMINIUMS
140 Sullivan
285 Lafayette Street
101 W 79
90 Franklin
176 Mulberry Street
29 King Street
300 E 40 Street
57 Thompson
139 Wooster Street
148 E 19
426 West Broadway #2C
279 Central Park West
24 Fifth Avenue
173 Perry Street
15 CPW
117 E 57
279 Central Park West
90 Franklin Street
15 Charles Street #17D
403 E 62
542 Laguardia Place
40 Mercer Street
399 Washington Street
403 E 62 #16B
106 Central Park South #24G
419 W 55 Ph
29 King Street
71 Barrow Street #9
5 E 17 Street T
400 West 58th Street #2G
22 Perry Street #3A
275 Greenwich Street #7K
33 Fifth Avenue #1B
142 East 16th Street #11D
245 Seventh Avenue #7B
275 Water Street #5/6
2 Beekman Place #7E
280 Park Avenue South #18J
101 Wooster Street #3R
45 East 66th Street #6E
377 Rector Place #15F
720 Greenwich Street #10G
186 East 2nd Street #14
241 Eldridge Street #5F
219 West 13th Street #3
16 Crosby Street #4Rs
14 Prince Street #1B
106 Central Park South #24Fg
311 Greenwich Street #6Ef
718 Broadway #10C
400 West 58th Street #2G
108 Fifth Avenue #4B
333 East 45th Street #14B
533 East 13th Street #2A
377 West 11th Street Pha
426 West Broadway #5G
141 Wooster Street #6C
288 Lexington #4D
RENTALS
Sneak Peek Inside 425 East 58th Street 34d
This property is now closed or no longer available. Take a sneak peek at this property and if you are interested in something comparable, please reach out to: Rosa Murphy Lic. Assoc. R.E. Broker Tel: (212) 381-4251 rmurphy@halstead.com Lauren Cangiano Lic. Assoc. R.E. Broker Tel: (212) 381-3397 Cell: (646) 286-5900 lcangiano@halstead.com Janet Weiner Lic. Assoc. R.E. Broker...
Sneak Peek Inside 113 Bedford Street
Rosa Murphy represented this exclusive property and it is now closed or no longer available. Take a sneak peek at this property and if you are interested in something comparable please reach out to Rosa Murphy, (212) 381-4251 rmurphy@halstead.com
Agent Profile