Ruth Yeskel
Licensed Associate Real Estate Broker
West Side Office
ryeskel@halstead.com
Download vCard
Tel: (212) 381-2303
Cell: (917) 620-0932

Languages Spoken: FRENCH, HEBREW, ENGLISH
Ruth Yeskel is an award-winning, licensed real estate broker, based on the Upper West Side Office of Halstead Property. She has established her business footprint in Upper Manhattan, Harlem, Upper West Side, and Wall Street.

During 13 years in the real estate business, Ruth has established herself as a skilled negotiator, and has received top peer-professional recognition, including the Real Estate Board of New York (REBNY) "Deal of the Year" award in 2008.

Ruth's business goals are, in her own words, "to meet or exceed my clients' goals, even if it sometimes means surprising them with unexpected ideas."

Born in Egypt, raised in Tel Aviv and a service veteran of the Israeli Army (IDF), Ruth was an exceptional young athlete whose abilities and competitiveness resulted in her winning three Bronze Medals in the Maccabee Games and qualifying for the Israeli track and field team for the 1976 Montreal Olympics.

Prior to transitioning into the real estate field, Ruth worked as a skilled systems analyst and IT professional for major law firms and financial organizations. Preparing academically for her systems work, she learned that, in both systems and business, every variable matters. She offers clients a disciplined work ethic, creative thinking and careful attention to both details and opportunities, all coupled with a deep client-care mentality.

Ruth works uniquely but equally well with sellers, investors and buyers, and understands how their needs can differ.

She has a broad knowledge of the real estate business, from evaluating a property to preparing a purchase cost analysis, with the ability to analyze and give an in-depth report about the marketing conditions and their impact (both obvious and subtle) on the potential seller or buyer.

Her unique cross-cultural upbringing and conversational fluency in French and Hebrew further enable Ruth to connect with a diverse clientele, with understanding, empathy and success.

A true New Yorker who has lived in the city for 30 years, Ruth offers her clients an insider's perspective on NYC real estate, a razor sharp analytical mind and smart decision-making abilities, along with caring, empathetic and insightful guidance.

Outside of her professional work, Ruth is active in outdoor sports, Yoga, swimming, "healthy cooking," jazz and international travel.
Halstead Property, LLC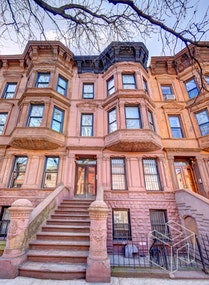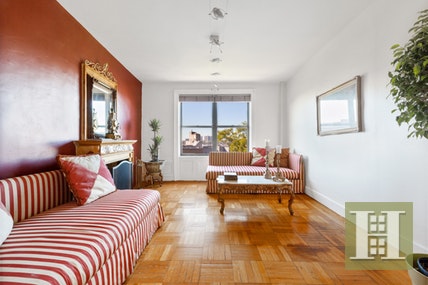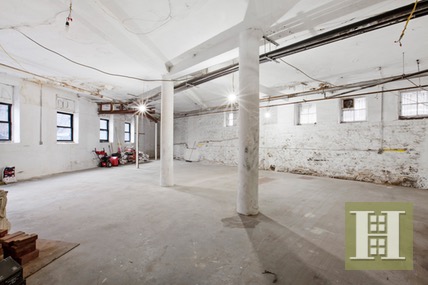 Ruth Yeskel's Past Closings
The following are selected closed transactions in which Ruth Yeskel represented the buyer, the seller, or both:
226 W 132
362 W 118 Street- Townhouse
655 Park Avenue 2A
870 Riverside Drive 4B
870 Riverside Drive 4A
870 Riverside Drive 3C
870 Riverside Drive 6A
870 Riverside Drive 7D
571 Academy Street
790 Riverside Drive
790 Riverside Drive 5F
870 Riveside Drive 6G
257 W 117 Street 1A
924 Wea 2
790 Rsd 2GH
790 Riverside Drive 11E
790 Riverside Drive 3B
790 Riverside Drive 6P
40 West 116 St A1206
790 Riverside Drive 12P
114 Morningside Drive 3
200 Westend Avenue
200 West End Avenue 15F
88 Greenwich Street
88 Greenwich Street
790 Riverside Drive 7F
235 W 137
235 W 137 St
790 Riverside Drive 4H
131 W 85th Street 2E
313 W119 1B
790 Riverside Drive 12D
790 Riverside Drive 8H
269 W72 7A
160 W 95 Street 7A
790 Riverside Drive 4H
790 Riverside Drive 7F
790 Riverside Drive 6H
790 Riverside Drive 1H
200 E 16 Street 11C
500 East 80 Street 1H
790 Riverside Drive 8D
790 Riverside Drive 8F
790 Riverside Drive 9G
345 East 83rd Street 30G
420 CPW 4E
450 East 83rd Street 3E
1793 Riverside Drive 6B
467 CPW 1E
420 CPW 4E
45 W 60 24D
45 W 60 Street 24D
415 CPW 4C
62 W 62 17C
467 CPW 2G
467 CPW 2G
790 Riverside Drive 7F
467 CPW 2G
48 W 84th Street
All Recent Press
1 6 Million Apartment In The Heights
When it comes to this $1,695,000 apartment, calling it 'eccentric' may be an understatement. This four-bedroom, three-bathroom, $1.6 million apartment is found in the Riviera, a building originally constructed to house...
Manhattan Times - Wednesday, September 08, 2010
Rebny Presents 20th Annual Residential Deal Of The Year Awards Danielli Of Halstead Takes Top Prize
The Real Estate Board of New York (REBNY) presented its top residential awards of the year at its annual Residential Deal of the Year Awards and Charity Gala recently. This year marks the 20th anniversary of the awards. ...
New York Real Estate Journal - Tuesday, December 02, 2008
Halstead Sweeps The Board At Rebny Awards
Pictured are the 2008 Residential Deal of the Year Award winners and their managers. L-R, Steven Spinola, REBNY President, Kent Swig, Terra Holdings, Michael Goldenberg, Dan Danielli, 1st Prize winner, Ruth Yeskel, 3rd Prize winner, Don Correia, 2nd Prize winner,...
Brokers Weekly - Wednesday, November 05, 2008
Halstead Dominates Rebny Residential Awards
By Tom Acitelli Halstead Property cleaned up at Wednesday night's Real Estate Board of New York residential awards gala. Halstead brokers took first, second and third place in the sales category of the Residential Deal of the Year...
New York Observer - Thursday, October 30, 2008
Halstead Takes Five Of Six Rebny Prizes
Photo:Halstead's Dan Danielli By Candace Taylor Halstead Property swept the Real Estate Board of New York's annual Residential Deal of the Year Awards yesterday, taking home five of the six...
The Real Deal - Thursday, October 30, 2008
All Featured Videos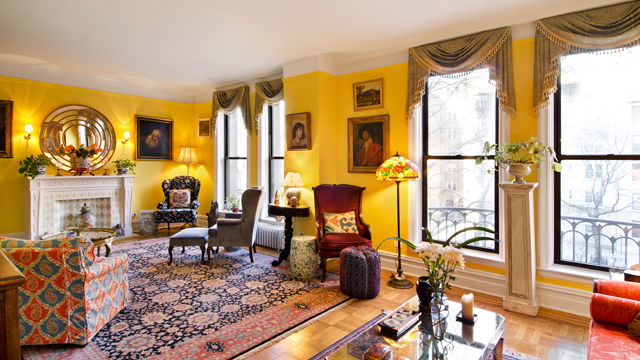 Sneak Peek Inside 790 Riverside Drive 2GH
Ruth Yeskel represented this exclusive property on 790 Riverside Drive 2Gh and it is now closed or no longer available. Take a sneak peek at this property and if you are interested in something comparable please reach out to Ruth at (212) 381-2303 or ryeskel@halstead.com
All information is from sources deemed reliable but is subject to errors, omissions, changes in price, prior sale or withdrawal without notice. No representation is made as to the accuracy of any description. All measurements and square footages are approximate and all information should be confirmed by customer. All rights to content, photographs and graphics reserved to Halstead. Customer should consult with its counsel regarding all closing costs, including without limitation the New York State 1% tax paid by buyers on residential properties over $1 million. Halstead represents the seller/owner on Halstead's own exclusives, except if another agent of Halstead represents the buyer/tenant, in which case Halstead will be a dual agent with designated agents representing seller/owner and buyer/tenant. Halstead represents the buyer/tenant when showing the exclusives of other real estate firms. In all instances Halstead treats all parties fairly and honestly. Halstead actively supports equal housing opportunities. All New York Yankees trademarks and copyrights are owned by the New York Yankees and used with the permission of the New York Yankees. If you are using a screen reader and are having problems using this website, please call 1-833-312-0655 for assistance.