Agent Profile
Sarah Pedersen
Licensed Real Estate Salesperson
Harlem Office
Tel: (212) 381-2562
Cell: (917) 826-4756

Languages Spoken: SWEDISH, ENGLISH
Sarah Pedersen has real estate in her veins. Having family that is involved in the real estate business sparked her interest in the industry. She spent the early part of her real estate career managing property and commercial construction projects, working with investment clients and traveling widely to manage projects on-site. From her years on these jobs, she learned how to guide and negotiate swift and favorable deals, steer complicated projects and keep them on track, lead teams, deftly juggle the many aspects of a project, and respond effectively to the demands of multiple parties at once. She also gained a unique level of expertise with and understanding of New York's pre-construction-boom market.
This was all great training for making the professional move into residential real estate sales and rentals in New York. Sarah's passion and enthusiasm for real estate have only grown. Her favorite part of her job is positively impacting clients' lives by finding them homes they love. Sarah's main mission is to provide every buyer, seller, and renter with the full-service attention they deserve. She is known for her exceptional ability to understand her clients' needs. She sets her focus on finding exactly the right property, as quickly and painlessly as possible, for each particular client. Client satisfaction is her number one priority, and she doesn't consider a job complete until she has met if not exceeded her clients' expectations.
Sarah also has a skill set particularly suited to New York's dynamic, fast-paced and ever-changing sales and rental markets. She can shift gears quickly while maintaining a laser-sharp focus, and she works decisively and efficiently without sacrificing complete thoroughness. Since entering the real estate field, Sarah has continually stayed abreast of changes, developments, and trends in the industry. It is this level of knowledge that helps her give her clients the best service possible.
Born and raised in Sweden, Sarah grew up traveling back and forth between Sweden and New York, and has been a passionate full-time New Yorker now for 16 years. Living in Harlem since moving from Sweden, Sarah has experienced firsthand the extraordinary revitalization and expansion that have occurred in that area. She serves on the co-op board of her building. She is a devoted animal rights advocate, a mentor in the Big Sister program, and a former equestrian rider. In her spare time she enjoys traveling and sports, and spending time with her family and friends. Sarah is fluent in Swedish, and conversational in German, and Danish. She is a member of the Real Estate Board of New York.
Halstead Manhattan, LLC
The following are selected closed transactions in which Sarah Pedersen represented the buyer, the seller, or both:
TOWNHOUSES
39 Bradhurst Ave
311 Convent Avenue
COOPERATIVES AND CONDOMINIUMS
790 Riverside Dr, #10J
2 W. 67th St, #12F
371 W. 120th St, #4W
438 Lafayette Ave, #1
123 W. 93rd St, #1F
130 Bradhurst Ave, #1002
345 W. 145th St, #3Ci
RENTALS
801 Riverside Dr, #6E
92 Morningside Ave, Ph 8c
410 Saint Nicholas Ave, #10K
100 Riverside Blvd, #8T
137 W. 117th St, #3
52 E. 120th St, #2
319 W. 138th St, #2
392 Central Park West, #19Y
319 W. 138th St, #3
1871 Amsterdam Ave, #1
555 Eastern Pkwy, #2B
Heights Townhouse Looks move-ready
This 1890s Washington Heights townhouse has been lived in by the same family for 50 years. Listed for $2,999,000, 630 West 158th St. is just off Riverside Drive and borders the Audubon Park Historic District, an area that was once the farm of John James Audubon, the naturalist and painter....
Tuesday, September 25, 2018
Terrace Of The Week - 525 East 11th Street
Why head to Central Park when you can enjoy some fall foliage from your own home? Surround yourself with lush greenery and watch the leaves change all season from the 1,000-ft. terrace of this East Village condominium.
Monday, October 16, 2017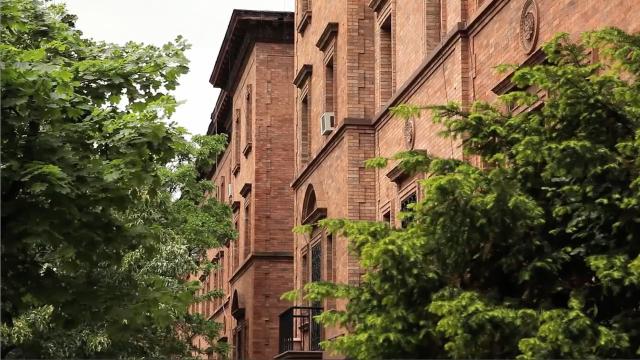 Harlem
Halstead's Executive Directors of Sales Sandy Wilson and Gus Perry present to you the historic and cultural highlights of the Harlem Section of Manhattan. Such hightlights include Sandy taking us to Sylvan Terrace — a small street that is part of the Morris Jumel historic area and currently used in HBO's Boardwalk Empire. Gus points out that Harlem has open...
Agent Profile