Sarah Pedersen
Licensed Real Estate Salesperson
Harlem Office
spedersen@halstead.com
Download vCard
Tel: (212) 381-2562

Languages Spoken: SWEDISH, ENGLISH
Sarah Pedersen has real estate in her veins. Having family that is involved in the real estate business sparked her interest in the industry. She spent the early part of her real estate career managing property and commercial construction projects, working with investment clients and traveling widely to manage projects on-site. From her years on these jobs, she learned how to guide and negotiate swift and favorable deals, steer complicated projects and keep them on track, lead teams, deftly juggle the many aspects of a project, and respond effectively to the demands of multiple parties at once. She also gained a unique level of expertise with and understanding of New York's pre-construction-boom market.
This was all great training for making the professional move into residential real estate sales and rentals in New York. Sarah's passion and enthusiasm for real estate have only grown. Her favorite part of her job is positively impacting clients' lives by finding them homes they love. Sarah's main mission is to provide every buyer, seller, and renter with the full-service attention they deserve. She is known for her exceptional ability to understand her clients' needs. She sets her focus on finding exactly the right property, as quickly and painlessly as possible, for each particular client. Client satisfaction is her number one priority, and she doesn't consider a job complete until she has met if not exceeded her clients' expectations.
Sarah also has a skill set particularly suited to New York's dynamic, fast-paced and ever-changing sales and rental markets. She can shift gears quickly while maintaining a laser-sharp focus, and she works decisively and efficiently without sacrificing complete thoroughness. Since entering the real estate field, Sarah has continually stayed abreast of changes, developments, and trends in the industry. It is this level of knowledge that helps her give her clients the best service possible.
Born and raised in Sweden, Sarah grew up traveling back and forth between Sweden and New York, and has been a passionate full-time New Yorker now for 16 years. Living in Harlem since moving from Sweden, Sarah has experienced firsthand the extraordinary revitalization and expansion that have occurred in that area. She serves on the co-op board of her building. She is a devoted animal rights advocate, a mentor in the Big Sister program, and a former equestrian rider. In her spare time she enjoys traveling and sports, and spending time with her family and friends. Sarah is fluent in Swedish, and conversational in German, and Danish. She is a member of the Real Estate Board of New York.
Halstead Property, LLC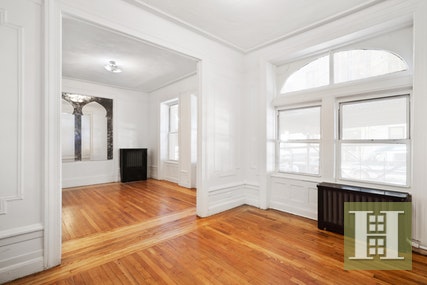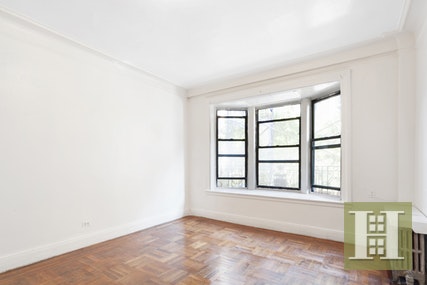 Sarah Pedersen's Past Closings
The following are selected closed transactions in which Sarah Pedersen represented the buyer, the seller, or both:
All Recent Press
Halsteads Harlem Office Hosts Beautify The Boulevard Event
Halstead Property's Harlem office hosted "Beautify the Boulevard" on Oct. 4 to benefit the Frederick Douglass Boulevard Alliance, raising more than $7,000, the company recently announced. The event brought together 70 attendees and celebrated the work of Uptown artists, local...
RIS Media - Monday, October 23, 2017
Indulge Your Parisian Fantasies In This Washington Heights Two-Bedroom Co-Op
While this week's pick is not the most pristine apartment we've ever seen (those radiators look a little rough, for example), you get lot of space and what looks like great light in this two-bedroom, one bath...
Brick Underground - Monday, October 23, 2017
Brokers Beautify The Boulevard
Halstead Real Estate raised $7,000 for the Frederick Douglass Blvd. Alliance with its "Beautify the Boulevard" event Oct. 4, 2017. "The Frederick Douglass Boulevard Alliance is an incredible organization that encourages a positive and thriving environment...
Connect Commercial Real Estate - Friday, October 20, 2017
Gimme Shelter
Screenwriter/novelist Michael Idov knows what it is like to live in an authoritarian country without logic, as he chronicled his time in Putin-controlled Russia in a New York Times magazine piece, "My Accidental Career as a Russian...
New York Post - Thursday, December 08, 2016
Legends Of The Fall
An urban break is a perfect tonic for the autumn blues. Tim Palmer picks the best boltholes on the market for less than 500,000 in a dozen fabulous cities. New York It's Big Apple season -- the weather is...
Sunday Times UK - Sunday, October 23, 2016
All Featured Videos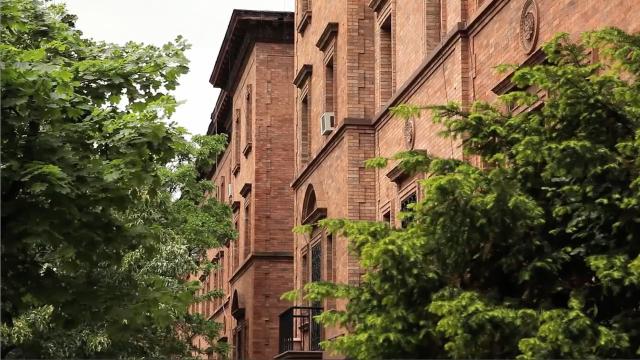 Harlem
Halstead's Executive Directors of Sales Sandy Wilson and Gus Perry present to you the historic and cultural highlights of the Harlem Section of Manhattan. Such hightlights include Sandy taking us to Sylvan Terrace — a small street that is part of the Morris Jumel historic area and currently used in HBO's Boardwalk Empire. Gus points out that Harlem has open...
All Featured Blog Posts
Terrace Of The Week- 525 East 11th Street
Why head to Central Park when you can enjoy some fall foliage from your own home? Surround yourself with lush greenery and watch the leaves change all season from the 1,000-ft. terrace of this East Village condominium.
Monday, October 16, 2017
All information is from sources deemed reliable but is subject to errors, omissions, changes in price, prior sale or withdrawal without notice. No representation is made as to the accuracy of any description. All measurements and square footages are approximate and all information should be confirmed by customer. All rights to content, photographs and graphics reserved to Halstead. Customer should consult with its counsel regarding all closing costs, including without limitation the New York State 1% tax paid by buyers on residential properties over $1 million. Halstead represents the seller/owner on Halstead's own exclusives, except if another agent of Halstead represents the buyer/tenant, in which case Halstead will be a dual agent with designated agents representing seller/owner and buyer/tenant. Halstead represents the buyer/tenant when showing the exclusives of other real estate firms. In all instances Halstead treats all parties fairly and honestly. Halstead actively supports equal housing opportunities. All New York Yankees trademarks and copyrights are owned by the New York Yankees and used with the permission of the New York Yankees. If you are using a screen reader and are having problems using this website, please call 1-833-312-0655 for assistance.