Agent Profile
Shaniqua Carter
Licensed Associate Real Estate Broker
Fort Greene Office
Tel: (718) 878-1761

My Profile:
Bedford Stuyvesant Top Producer's Council
Rising Star-Brooklyn
Strategy Star


Prior to joining Halstead, Shaniqua earned an MBA in Finance, a BA in Economics and spent the past 15 years in various Senior Management positions in the banking industry where she assisted high net worth Clients through complex real estate sale and purchase transactions. She was quickly promoted through the ranks to Vice President in charge of Commercial Lending transactions before her transition to real estate sales full time in 2014. She now provides this same level of service, professionalism and confidentiality to her Buyers and Sellers.
Born and raised in the Bronx, NY, She always had a love for real estate. She is now a very proud and involved resident of Bedford Stuyvesant. When she is not working, you can find Shaniqua lending a helping hand to neighbors and friends in the community. She also serves on the board of Neighborhood Housing Service (NHS) of Bed Stuy, an organization that fosters financial empowerment and home affordability.
She looks forward to working hand and hand with you through the delicate home selling and buying process.
Halstead Brooklyn, LLC
241 Midwood Street #1R
Brooklyn, Brooklyn, NY
1 of 7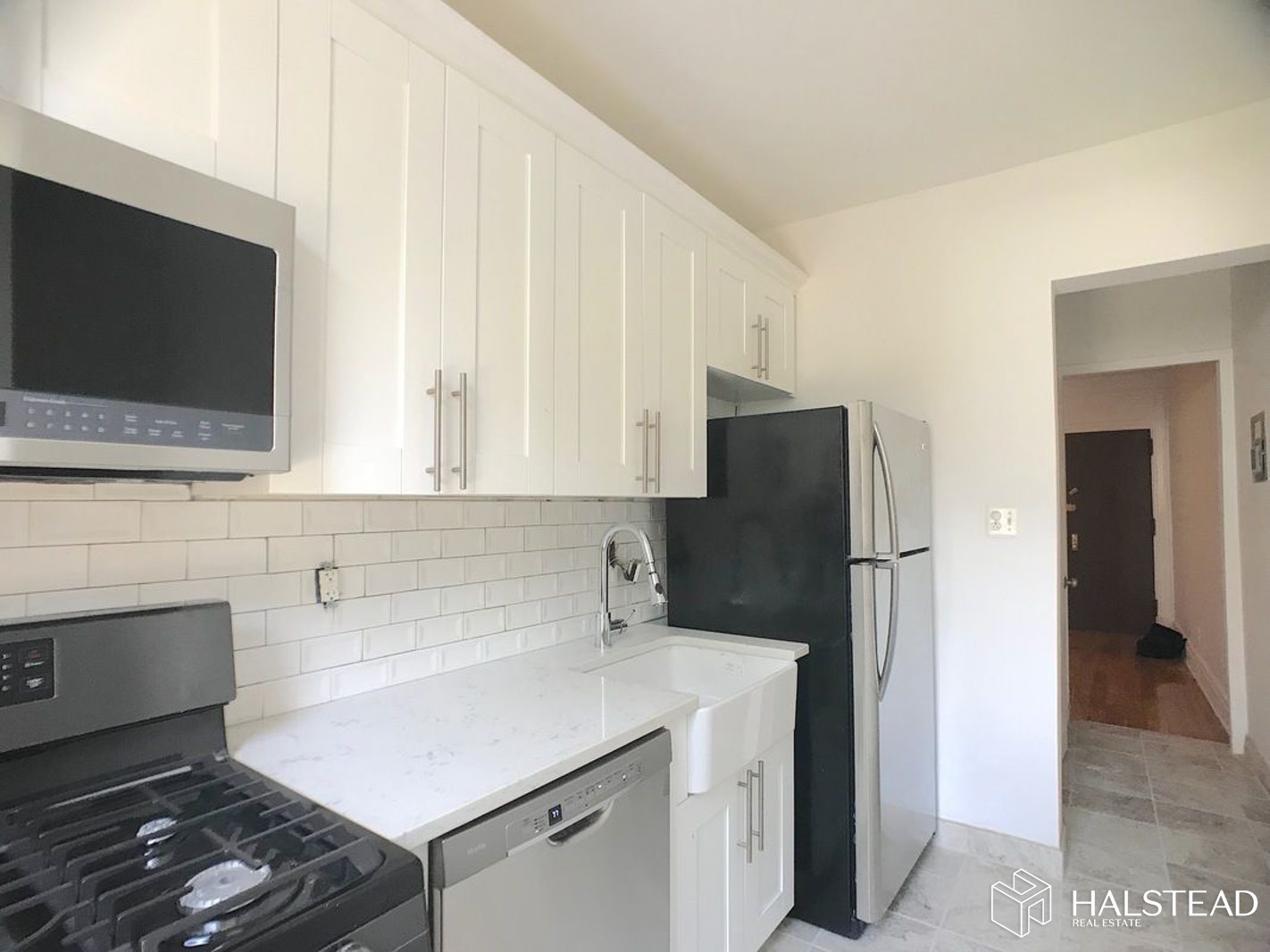 $2,100
The following are selected closed transactions in which Shaniqua Carter represented the buyer, the seller, or both:
SINGLE FAMILY HOMES
625 East 51st, Brooklyn, NY 11203
MULTI FAMILY HOMES
2058a Pacific Street, Brooklyn, NY
259 East 52nd Street, Brooklyn, NY 11203
1061 East 40th Street
1876 Dekalb Ave., Ridgewood, NY 11385
TOWNHOUSES
1424 Sterling Place, Brooklyn, NY
563 A Quincy Street
881 Putnam Ave, Brooklyn, NY 11221
562 Putnam Ave Brooklyn, NY 11221
1286 Jefferson Ave, Brooklyn, NY 11221
490 Macdonough Street, Brooklyn, NY 11233
COOPERATIVES AND CONDOMINIUMS
25 Stratford Road, B2, Brooklyn, NY
177 Kingston Ave, 3b
1499 Prospect Place, Unit 3
1477 Prospect Place, Unit 3
1491 Prospect Place, Unit 3
505 West 143rd Street, 33, New York, NY
1487 Prospect Place, 2
1483 Prospect Place 3 Brooklyn NY 11213
1483 Prospect Place 1 Brooklyn NY 11213
1208 Pacific Street Unit 3e Brooklyn NY 11216
1208 Pacific Street Unit 2e Brooklyn NY 11216
380 Lenox Ave 8j, New York, NY 10027
1292 Saint Marks, Unit 3, Brooklyn, NY11213
661 Lafayette Ave, # 2, Brooklyn, NY 11216
RENTALS
499 Halsey Street, 1, Brooklyn, NY
568 Putnam Ave, 1, Brooklyn, NY
130 Macdonough Street, 3, Brooklyn, NY
150 Hancock Street, 1, Brooklyn, NY
881 Greenwich Street, 2
555 Putnam Ave, 3
555 Putnam Ave, 2
505 Monroe Ave Unit 1
505 Monroe Ave Unit 2
474 Irving Avenue Unit 3
661 Lafayette Ave Unit 2
818 Putnam Ave Unit 1
78 Mac Donough Street Unit 3
Agent Profile