Agent Profile
Sharon Shahinian
Sales Associate
Hoboken Office
Tel: (201) 478-6730

Sharon Shahinian, Halstead Real Estate's 2016/2019 NJ Agent of the year, is a well-known real estate agent throughout Hudson County for her sophisticated, world-class real estate representations. Recently recognized by the Wall Street Journal as one of the Top Agents in the United States, she has sold estates overlooking the Hudson; handled transactions for network presidents; listed and sold a historic Stanford White home owned by the founder of the NY Waterways; and overseen a NJ landmark case home purchase for a handicap renovation hiring from the attorneys, architect, and decorator. In a short period of time, Sharon rose to the top of her field and has sold millions of dollars for buyers and sellers, earning Platinum and Gold designations in NJAR Circle of Excellence (NJAR Circle of Excellence Winner 2004-2019), and became a certified luxury marketing specialist. She has earned the respect of her peers as well as countless satisfied clients as she consistently provides exceptional service and knowledge.
Prior to her real estate career, Sharon was the GM for what is now the largest post-production company on the east coast and started it from ground up. During her tenure she oversaw the post for feature films editing in New York, working with clients such as Martin Scorsese, Woody Allen, John Sayles, network broadcast programming, advertising agencies, and independent filmmakers.
Sharon attributes her real estate successes to her keen business acumen in live theater, television, and film production. Working as an actor and producer in New York and Los Angeles in movies, television, and theater and wearing many hats, she was involved in all forms of marketing and branding, creating innovative strategies to bring audiences to the theater. Today she merges those marketing and managerial skill sets to selling and buying the perfect homes or investment properties for her clientele.
Sharon is a 25-year resident of Hoboken, New Jersey, having moved from Manhattan where she lived in the Village for 17 years. She founded the New Jersey Youth Theater, a youth organization that writes and directs their own movies. She has traveled extensively throughout Europe and the Caribbean, and was an avid sailor, once working and living on boats in the Virgin Islands in a sailing experience for teens. Sharon is the mother of a recent graduate of New York University and is completely versed on all the options of the school systems in the surrounding areas, as she raised her son in Hoboken.
Halstead New Jersey, LLC
1125 Maxwell Lane #1204
Hoboken, New Jersey
1 of 20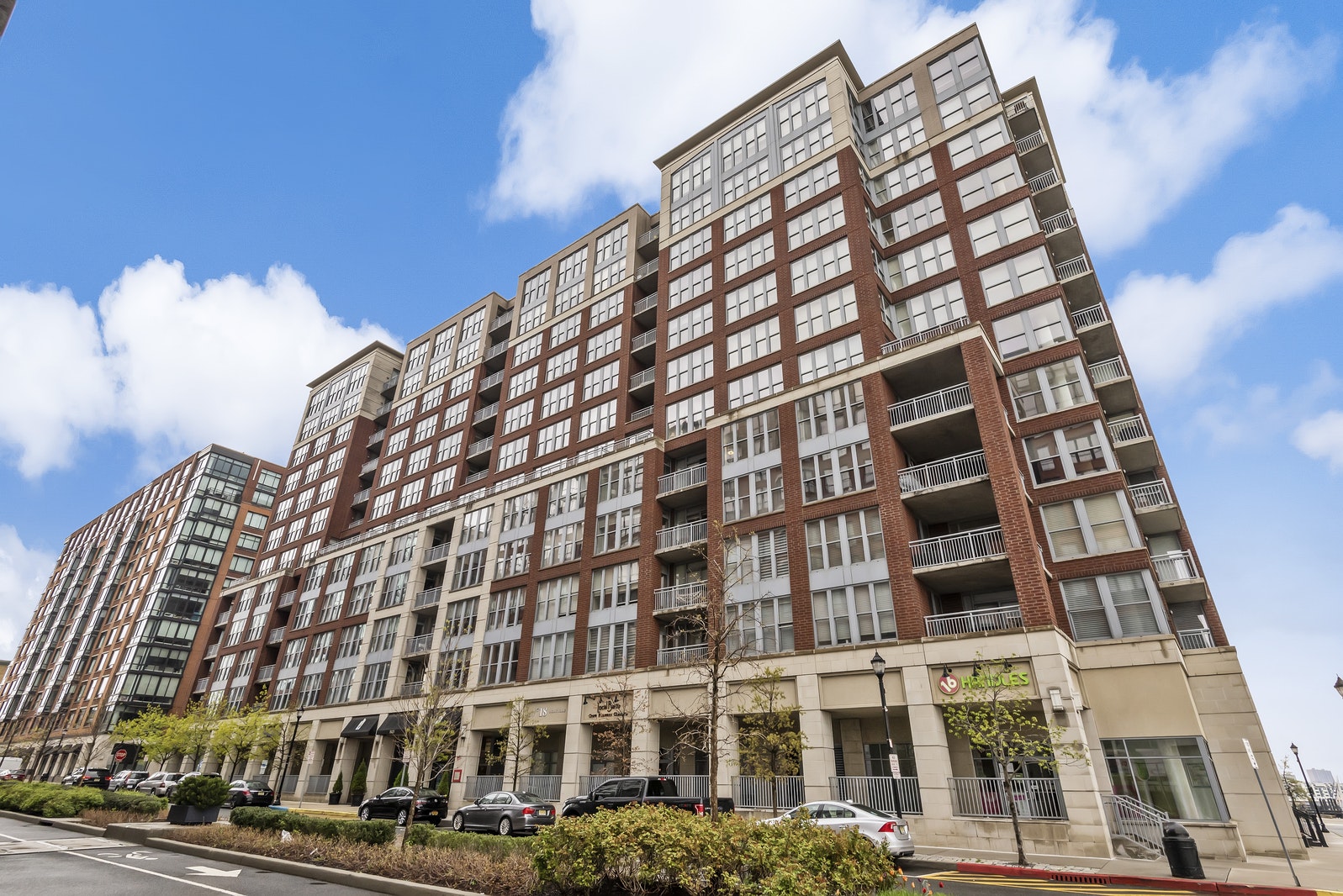 $1,275,000
2

Beds

2.5

Baths

5

Rooms

1,390

Sqft
157 7th St #1
Hoboken, New Jersey
1 of 19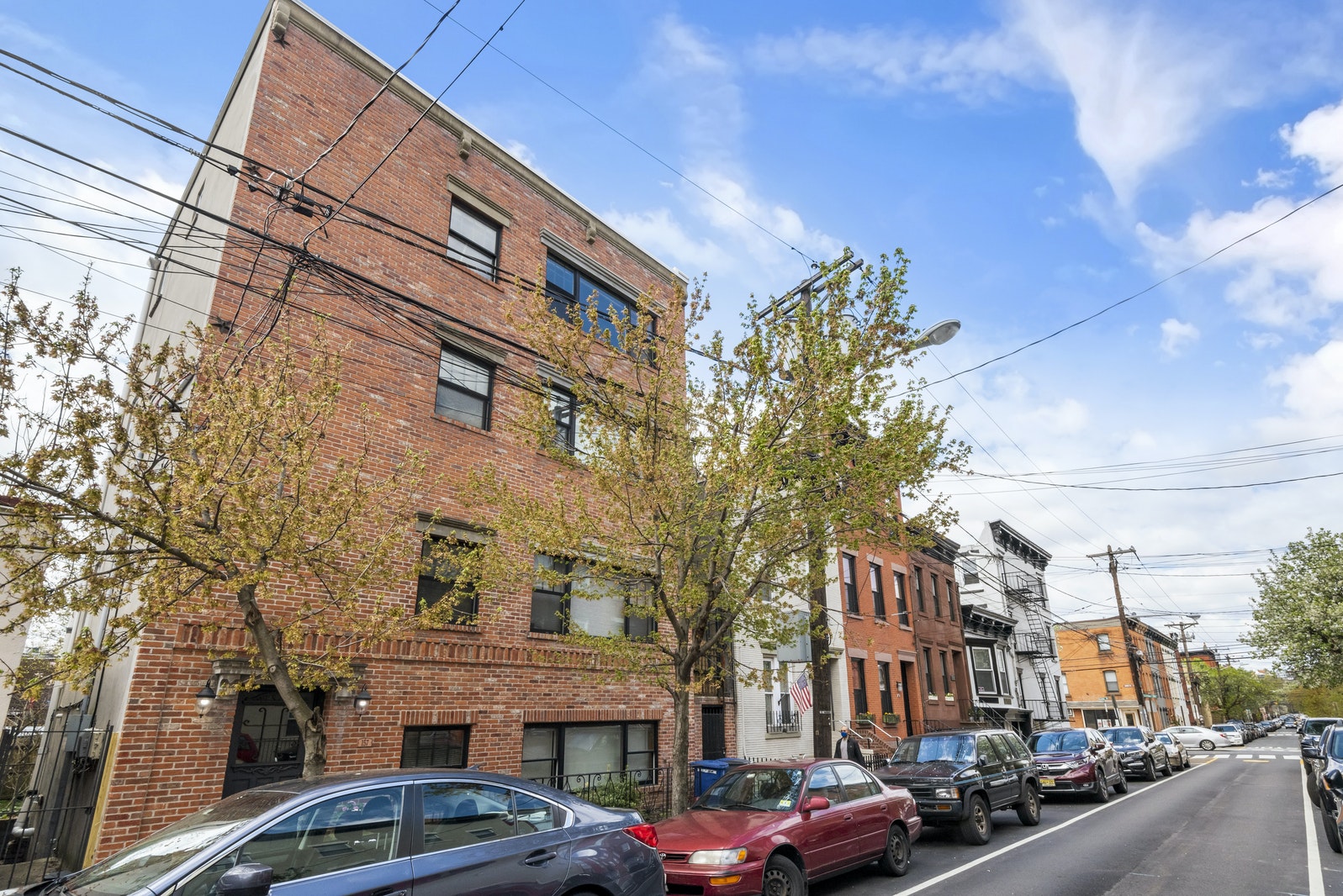 $339,000
230 Garden Street #1
Hoboken, New Jersey
New
1 of 14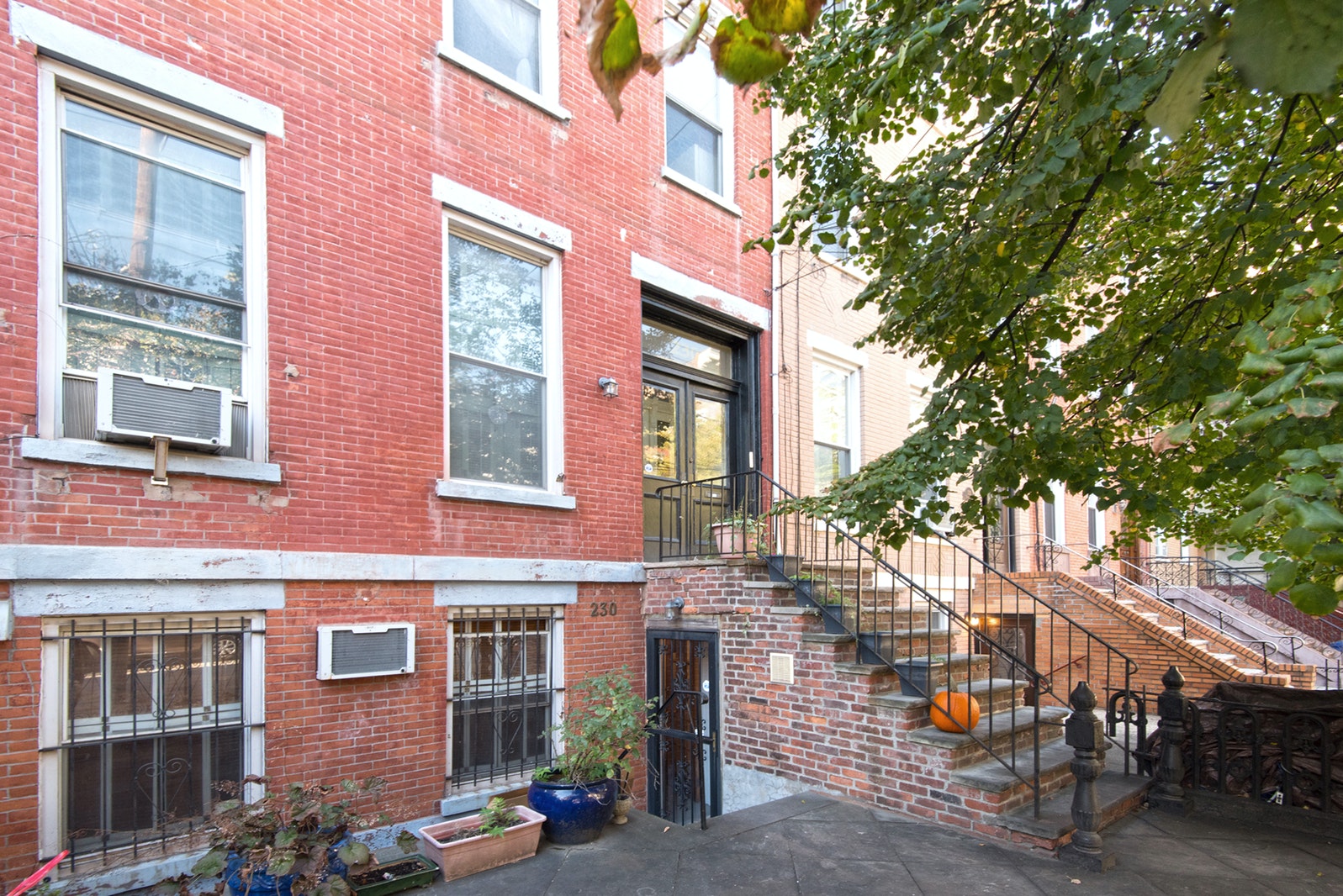 $1,375
The following are selected closed transactions in which Sharon Shahinian represented the buyer, the seller, or both:
SINGLE FAMILY HOMES
237 Elm Street
226 Union St. Hudson, NY 12534
37 Park St. Jersey City, NJ
73 Irving St. Jersey City, NJ
504 Covington Pl. Wyckoff, NJ
1247 Garden St Hoboken, NJ
63 Dohrman Avenue Teaneck, NJ
163 Coles Street Jersey City, NJ
218 8th Street Hoboken, NJ
83 Woodland Road Demarest, NJ
8 West Hamilton Place Jersey City, NJ
58 Bonn Place Weehawken, NJ
1024 Garden Street Hoboken, NJ
244 Ridgewood Ave Glen Ridge, NJ
510 Priscilla Lane Englewood, NJ
46 62nd Street West New York, NJ
93 Irving Street Jersey City, NJ
913 Hudson Street Hoboken, NJ
299 Windsor Road Englewood, NJ
44 Clifton Terrace Weehawken, NJ
131 Marks Place North Bergen, NJ
34-40 King Avenue Weehawken, NJ
1 Hamilton Avenue Weehawken, NJ
214 West Clinton Avenue Tenafly, NJ
918 Summit Avenue Jersey City, NJ
289 Garden Street Englewood, NJ
MULTI FAMILY HOMES
414-416 Jefferson Street Hoboken, NJ
710 Bloomfield Street Hoboken, NJ
54 Chestnut Street Weehawken, NJ
458 Gregory Ave Weehawken, NJ
632 Park Ave Hoboken, NJ
1042 Bloomfield Street Hoboken, NJ
TOWNHOUSES
57 6th Street
133 Brewster Rd. Wyckoff, NJ
1229 Garden Street Hoboken, NJ
921 Washington Street Hoboken, NJ
944 Bloomfield Street Hoboken, NJ
57 6th Street Hoboken, NJ
1224 Garden Street Hoboken, NJ
107 6th Street Hoboken, NJ
1113 Park Street Hoboken, NJ
1229 Garden Street Hoboken, NJ
1122 Garden Street Hoboken, NJ
1250 Garden Street Hoboken, NJ
1211 Garden Street Hoboken, NJ
1236 Garden Street Hoboken, NJ
821 Garden Street Hoboken, NJ
1213 Garden Street Hoboken, NJ
161 13th Street Hoboken, NJ
1205 Garden Street Hoboken, NJ
7 Kensington Court Tenafly, NJ
COOPERATIVES AND CONDOMINIUMS
140 Essex Street
501 Monroe Street
727 Garden Street
99 Garden Street
109 Grand
1450 Washington
99 Bowers Street
1400 Hudson St. #423
2 Constitution CT. #801 Hoboken, NJ
2 Constitution CT. #616 Hoboken, NJ
716 Hudson St. #3 Hoboken, NJ
8125 River Rd. #2B North Bergen, NJ
20 West 19th St. #4B Weehawken, NJ
46 Irving St. #2 Jersey City, NJ
55 Eton Row #55 Weehawken, NJ
456 9th St. #13 Hoboken, NJ
727 Jefferson St. #2 Hoboken, NJ
8550 Boulevard East Unit #3E North Bergen, NJ
213 5th Street Unit #1 Jersey City, NJ
1450 Washington Street Unit #908 Hoboken, NJ
101 Willow Avenue Unit #4C Hoboken, NJ
20 Thorne Street Unit #2 Jersey City, NJ
159 2nd Street Unit #304 Jersey City, NJ
851 Boulevard East Unit #C2 Weehawken, NJ
801 Glen Road Cliffside Park, NJ
591 Jersey Avenue Unit #7 Jersey City, NJ
1425 Garden Street Unit #304 Hoboken, NJ
700 Grove Street Unit #4P Jersey City, NJ
410 Madison Street Unit#1 Hoboken, NJ
415 Ogden Avenue Unit#2 Jersey City, NJ
1120 Hudson Street Unit #8 Hoboken, NJ
122 Jackson Street Unit #3A Hoboken, NJ
1021 Grand Street Hoboken, NJ
2 Constitution Court Unit #605 Hoboken, NJ
1120 Clinton Street Unit #5D Hoboken, NJ
214 8th Street Hoboken, NJ
1500 Washington Street Unit #8M Hoboken, NJ
99 Garden Street Hoboken, NJ
80 Bloomfield Street Hoboken, NJ
212 Madison Street Hoboken, NJ
331 Jefferson Street Hoboken, NJ
1120 Clinton Street Unit #2B Hoboken, NJ
6050 Blvd East Unit #17F West New York, NJ
4 Beacon Way Unit #304 Jersey City, NJ
1034 Clinton Street Unit # 414 Hoboken, NJ
500 Central Ave Unit #1403 Union City, NJ
518 Gregory Ave Unit #A412 Weehawken, NJ
78 Jackson Street Unit #4C Hoboken, NJ
2 Constitution Court Unit #712 Hoboken, NJ
6600 Blvd East Unit 4k West New York, NJ
500 Central Avenue Unit #1017 Union City, NJ
500 Central Avenue Unit #202 Union City,NJ
1314 Hudson Street Unit #12 Hoboken, NJ
297.5 Montgomery Street Unit #2 Jersey City, NJ
219-221 Grand Street Unit #3B Hoboken, NJ
1500 Garden Street Unit #1F Hoboken, NJ
728 Bloomfield Street Hoboken, NJ
500 Central Avenue Unit #513 Union City, NJ
704 Clinton Street #5B Hoboken, NJ
231 1st Street #1B Jersey City, NJ
1450 Washington Street #408 Hoboken, NJ
402 Madison Street Unit #2 Hoboken, NJ
6600 Blvd East Unit #19D West New York,NJ
400 9th Street Unit #W3l Hoboken NJ
1028 Hudson Street Unit #2 Hoboken, NJ
307 Monroe Street Unit #2 Hoboken,NJ
510 Monroe Street Unit #405 Hoboken,NJ
601 Observer Highway Unit #601/602 Hoboken, NJ
829 Garden Street Unit #B Hoboken, NJ
108 Madison Street Unit #2A Hoboken, NJ
920 Jefferson Street Unit #501 Hoboken, NJ
29-33 51st Street Unit #A2 Weehawken, NJ
1327 Grand Street Unit #507 Hoboken, NJ
1450 Washington Street Unit #610 Hoboken, NJ
95 Garden Street Unit #2A Hoboken, NJ
1500 Garden Street Unit #10I Hoboken, NJ
613 Madison Street Unit #3C Hoboken, NJ
78-80 Jackson Street Unit #4B Hoboken,NJ
84 Monroe Street Unit #4 Hoboken, NJ
22 Avenue At Port Imperial Unit #228 West New York, NJ
6515 Blvd East Unit #9F West New York, NJ
20 Newport Parkway Unit #2107 Jersey City, NJ
211-213 Manhattan Avenue Unit #1B Union City, NJ
409 Washington Street Unit #3 Hoboken, NJ
904 Jefferson Street Unit #2A Hoboken, NJ
131 Madison Street Unit #3R Hoboken, NJ
221 Madison Street Unit #1 Hoboken, NJ
509 Garden Street Unit #2 Hoboken, NJ
1500 Washington Street Unit #1F Hoboken, NJ
143 Morgan Street Unit #5E Jersey City, NJ
536 Grand Street Unit #301 Hoboken, NJ
78-80 Jackson Street Unit #2B Hoboken, NJ
1500 Washington Street Unit #8F Hoboken, NJ
700 Grove Street Unit #12F Jersey City, NJ
911 Willow Avenue Unit #1 Hoboken, NJ
1007 Willow Avenue Unit #10 Hoboken, NJ
1125 Maxwell Lane Unit #825 Hoboken, NJ
1125 Maxwell Lane Unit #923 Hoboken, NJ
1222 Washington Street Unit #5S Hoboken, NJ
6515 Blvd East Unit #5E West New York, NJ
6515 Blvd East Unit #7K West New York, NJ
1500 Garden Street Unit #8I Hoboken, NJ
400 9th Street Unit #W4g Hoboken, NJ
6515 Blvd East Unit #8O West New York, NJ
1200 Grand Street Unit #419 Hoboken, NJ
105 Greene Street Unit #1406 Jersey City, NJ
105 Greene Unit #1207 Jersey City, NJ
219-221 Grand Street Unit #4A Hoboken, NJ
6600 Blvd East Unit #21K West New York, NJ
716 Hudson Street Unit #5 Hoboken, NJ
300 Gorge Rd Unit#19 Cliffside Park, NJ
6045 Blvd East Unit #5C West New York, NJ
1025 Maxwell Lane Unit #212 Hoboken, NJ
620 Monroe Street Unit #1 Hoboken, NJ
814 Washington Street Unit #4 Hoboken, NJ
1500 Washington Street Unit #2R Hoboken, NJ
84 Bloomfield Street Unit #17 Hoboken, NJ
LAND
1608 80th St. North Bergen, NJ
1604 80th St. North Bergen, NJ
1606 80th Street North Bergen, NJ
RENTALS
1125 Maxwell
908 Willow Avenue
25 Kingswood Road
475 Palisade Ave #2 Jersey City, NJ
230 Garden St. #3 Hoboken, NJ
422 Bloomfield St. #4L Hoboken, NJ
531 Washington St. #3 Hoboken, NJ
157 7th St. #1, Hoboken, NJ
209 Adams St. #1 Hoboken, NJ
124 Dodd St. Weehawken, NJ
230 Garden St. #1 Hoboken, NJ
46 Irving Street Unit #2F Jersey City, NJ
6050 Blvd East Unit #20H West New York, NJ
1125 Maxwell Lane Unit #520 Hoboken, NJ
157 7th Street Unit #1 Hoboken, NJ
49 Coles Street Unit #6 Jersey City, NJ
531 Washington Street Unit #3 Hoboken, NJ
531 Washington Street Unit #2 Hoboken, NJ
626 Park Avenue Unit #3 Hoboken,NJ
710 Bloomfield Street Unit #3 Hoboken, NJ
9 Henley Place Weehawken, NJ
25 Kingswood Road Weehawken, NJ
4717 Aschoff Place North Bergen, NJ
157 7th Street Hoboken, NJ
105 Greene Street Unit #1507 Jersey City, NJ
1425 Garden Street Unit #601 Hoboken, NJ
710 Bloomfield Street Unit #1 Hoboken, NJ
710 Bloomfield Street Unit #2 Hoboken, NJ
84 Bloomfield Street Unit #17 Hoboken,NJ
1042 Bloomfield Street Unit #1 Hoboken, NJ
1042 Bloomfield Street Unit #2 Hoboken, NJ
1042 Bloomfield Street Unit #3 Hoboken, NJ
456 9th Street #903 Hoboken, NJ
57 5th Street Unit #1 Hoboken, NJ
531 Washington Street #3, Hoboken, NJ
710 Bloomfield Street #3, Hoboken, NJ
531 Washington Street #2 Hoboken, NJ
30 Regency Place Unit #30 Weehawken, NJ
Agent Profile