Shebrelle Hunter-Green
Licensed Associate Real Estate Broker
West Side Office
sgreen@halstead.com
Download vCard
Tel: (212) 381-2583
Cell: (917) 312-9097

Winner of the prestigious REBNY Deal of the Year Award 2012
Shebrelle believes that the relationship between clients and their real estate broker is about two things, trust and communication. With an impressive background in customer service, working several years with Verizon and Ford Motor Credit Company, she honed her finely tuned listening skills and made her customers feel completely comfortable. In fact, she was so committed to serving the needs of her customers that her employers asked her to help train new hires, which she did with great joy. Shifting gears, Shebrelle obtained her real estate license in 2002 and worked for major firms before joining Halstead Property in 2010.
Shebrelle was born in Harlem and lived on famed Edgecombe Avenue. Even though she now lives in the Bronx, Shebrelle still considers Harlem home and looks forward to sharing its rich history with her clients. Also, Shebrelle has experience in Brooklyn, having lived in and sold property in Clinton Hill and surrounding areas. A lifelong New Yorker, Shebrelle knows her way around the boroughs and is ready to help her clients navigate various neighborhoods and property options.
Shebrelle goes above and beyond for her clients as she's eager to make them "customers for life." Partnering with Adrian Thompkins in the spring of 2005, the team won the prestigious REBNY Deal of the Year award in 2012. Shebrelle specializes in landmark and unique properties in Harlem, Upper Manhattan, the up and coming South Bronx, Grand Concourse, and Highbridge neighborhoods just to name a few.
Shebrelle received her Bachelor's degree in Business Administration from St. John's University. She enjoys spending rare down time with her family and friends.
Halstead Property, LLC
Shebrelle Hunter-Green's Past Closings
The following are selected closed transactions in which Shebrelle Hunter-Green represented the buyer, the seller, or both:
1857 Anthony Avenue
2729 Morgan Avenue
276-278 Quincy Avenue
426 West 147th St
1354 Metcalf Avenue
2516 Seymour Avenue
3835 Orloff Avenue
458 West 150th Street
2190 Boston Road
75 West 238th St 7E
1270 5th Ave 1B
75 West 238th St 5C
571 Academy St 2G
762 Brady Avenue 526
3585 Greystone Ave E1d
581 Academy St 1E
581 Academy St 3B
571 Academy St 2G
571 Academy St 5G
571 Academy St 2G
571 Academy St 1G
571 Academy St 1G
2550 Independence Ave 4B
345 West 145th St
359 Ft Washington Ave
2685 Creston Avenue 4J
208 West 119th St 5M
1809 Adam Clayton Powell Blvd 2A
35 Mount Morris Park West 3B
35 Mount Morris Park West 5D
35 Mount Morris Park West 5C
23 West 104th Street 3A
2521 Palisade Avenue
306 East Mosholu Parkway East
319 East 105th Street
721 Flushing Avenue
130 Lenox Ave
301 West 118th Street
35 Mount Morris Park West
680 Riverside Drive
725 Riverside Drive
515 Edgecombe Avenue
2611 Eighth Avenue
202 West 140th Street
66-72 Saint Nicholas Avenue
100 Park Terrace West
176 Kosciuszko
2156 Cruger Avenue
222 Riverside Drive
455 Main Street
2186 Cruger Avenue
235 Admiral Lane
158 East 100th Street
211 East 88th Street
849 Saint Nicholas Avenue
1878 Adam Clayton Powell Blvd 74
208 West 119th Street 2T
213 West 123rd St 3
345 West 145th Street 6C3
426 E 140th St
571 Academy Street 2A
581 Academy Street 4H
8 Fordham Hill Oval 8D
All Recent Press
Just Sold
East Harlem $485,000 1270 Fifth ave. This 625-square-foot one-bedroom has a 26-by-12-foot living room, new kitchen with granite and italian Bertazzoni stove, 11-by-16 bedrrom with two closets, subway tile and modern vanity in the...
New York Post - Thursday, March 10, 2016
The Name Game
With real estate heating up in the Bronx, it's no surprise that some developers have started playing the name game. New developments or renewed interest in a particular area tends to open the acronym floodgates in New York City:...
The Real Deal - Sunday, November 01, 2015
Priciest Cheapest Units To Hit The Market
John Burger of Brown Harris Stevens has the week's most expensive listing to hit the Manhattan market, according to Streeteasy.com. Located at 720 Park Avenue, the home is a co-op penthouse with a $25 million asking price. There are three...
The Real Deal - Friday, March 08, 2013
Priciest Cheapest Units To Hit The Market
A duplex co-op inside the River House is the priciest listing to hit the Manhattan market this week, according to Streeteasy.com. Caroline Guthrie of Brown Harris Stevens has the listing for the five-bedroom, 6.5-bathroom home, which is located at 435...
The Real Deal - Friday, February 15, 2013
Differing Visions For Armory
Residents and elected officials in the Kingsbridge section of the Bronx have spent nearly two decades trying to redevelop the neighborhood's imposing armory on West...
Wall Street Journal - Thursday, November 29, 2012
All Featured Videos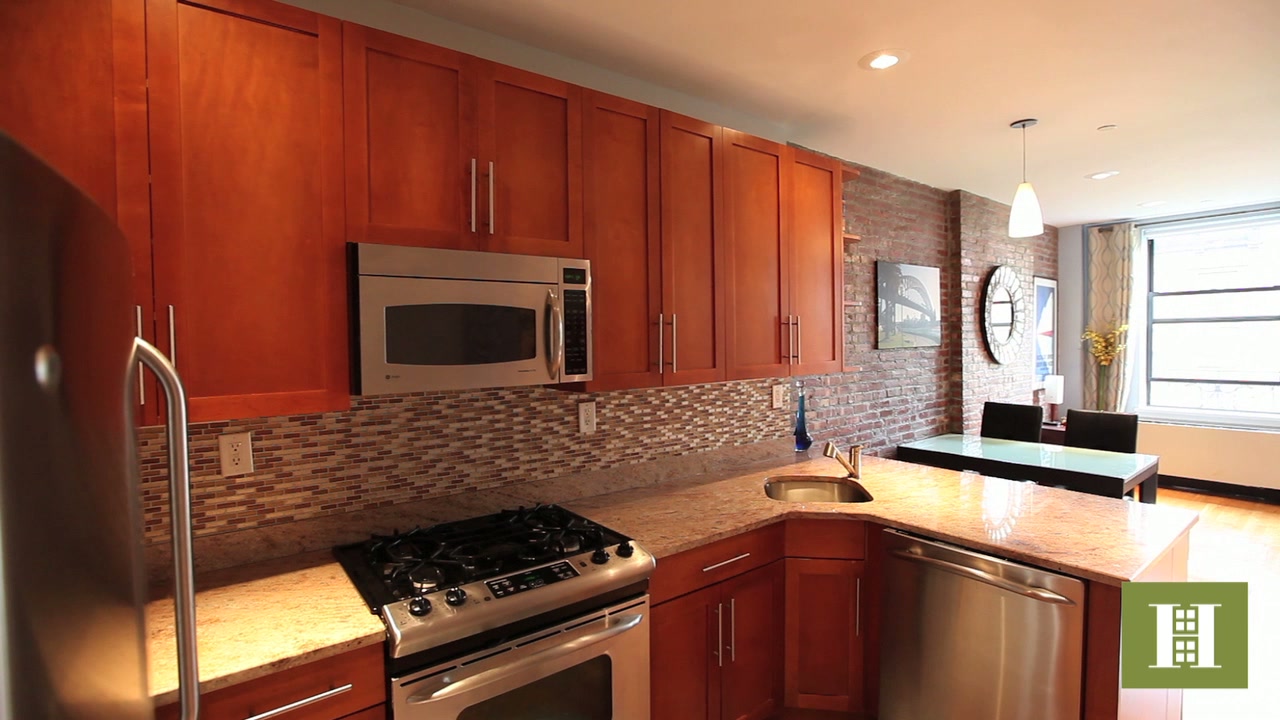 Sneak Peek Inside 252 West 123rd Street 4
Exclusive Agents: Shebrelle Hunter-Green and Adrian Thompkins represented this exclusive property on 252 West 123rd Street and it is now closed or no longer available. Take a sneak peek at this property and if you are interested in something comparable please reach out to Shebrelle at (212) 381-2583 or sgreen@halstead.com or Adrian at (212) 381-2582 or athompkins@halstead.com
All Featured Blog Posts
Bedford Park Bronx- Then And Now
BRONX BEAT - BEDFORD PARK: THEN AND NOW By: Adrian Thompkins , Licensed Real Estate Salesperson, Halstead Property Westside Office Bedford Park , my neighborhood since 2005, is a wonderful little neighborhood located in the north central section of The Bronx.  Originally farmland, like many...
Thursday, September 17, 2015
Then Now Spotlight On Kingsbridge Bronx
For the last several years, any and almost all discussion of the eclectic neighborhood known as Kingsbridge in the northwest section of the Bronx has been overshadowed by the hot button topic of the Kingsbridge Armory. The Armory, a former army barracks, has been vacant since 1996; it is...
Tuesday, August 25, 2015
5 Things To Know About Hdfc Cooperatives
As Halstead's CEO, Diane M. Ramirez recently stated, "We are a global city with a booming economy, low mortgage rates and we have quality housing." (AM New York, April 1, 2015 page6.) Speaking of quality housing, New York City's housing stock is just as diverse as its people and...
Thursday, April 09, 2015
Ten Hidden Gems Of Harlem By Adrian Thompkins
Harlem has always been a magical place for me. As a child it was the place mentioned in my parents' jazz music. It was the birth place and rebirth place of the literature I studied as a teen and as a grad student. It was also the place where...
Monday, February 09, 2015
All information is from sources deemed reliable but is subject to errors, omissions, changes in price, prior sale or withdrawal without notice. No representation is made as to the accuracy of any description. All measurements and square footages are approximate and all information should be confirmed by customer. All rights to content, photographs and graphics reserved to Halstead. Customer should consult with its counsel regarding all closing costs, including without limitation the New York State 1% tax paid by buyers on residential properties over $1 million. Halstead represents the seller/owner on Halstead's own exclusives, except if another agent of Halstead represents the buyer/tenant, in which case Halstead will be a dual agent with designated agents representing seller/owner and buyer/tenant. Halstead represents the buyer/tenant when showing the exclusives of other real estate firms. In all instances Halstead treats all parties fairly and honestly. Halstead actively supports equal housing opportunities. All New York Yankees trademarks and copyrights are owned by the New York Yankees and used with the permission of the New York Yankees. If you are using a screen reader and are having problems using this website, please call 1-833-312-0655 for assistance.